The hot summer days are slightly behind us. We are entering the most beautiful part of late summer days. Although most people use their vacation in July and August, hot summer days and crowded places aren't for everyone, and many prefer holidaying in the post-season. 
This year, lots of people could not travel during their "normal" vacation times in July and August, most notably due to travel regulations during the COVID 19 pandemic.
But let's look at the brighter side of things and emphasize why right now is the best time to take advantage and visit Hvar, the most beautiful island in Europe. 
1. Apart from the fact that Hvar is the most beautiful island in Europe, with an average of 2,718 hours of sun in a year, this makes Hvar also the sunniest island in Europe! The island is characterized by mild winters, warm summers, and high insolation, allowing swimming in the sea from May to October and even longer for the braver ones.
For this reason, you have not missed the season yet. The beautiful beaches and coves can be even more impressive in the post-season because every beach is like your own private beach.
2. It is now clear to everyone that travel and holiday trends have changed. Safety and distance are the most important criteria when choosing accommodation. Therefore, renting a luxury villa gives you security and privacy and gives you all the comfort and luxury you need for a pleasant holiday.
The advantage of post-season vacation is affordable accommodation prices—an excellent chance for experiencing a luxury vacation and save money at the same time.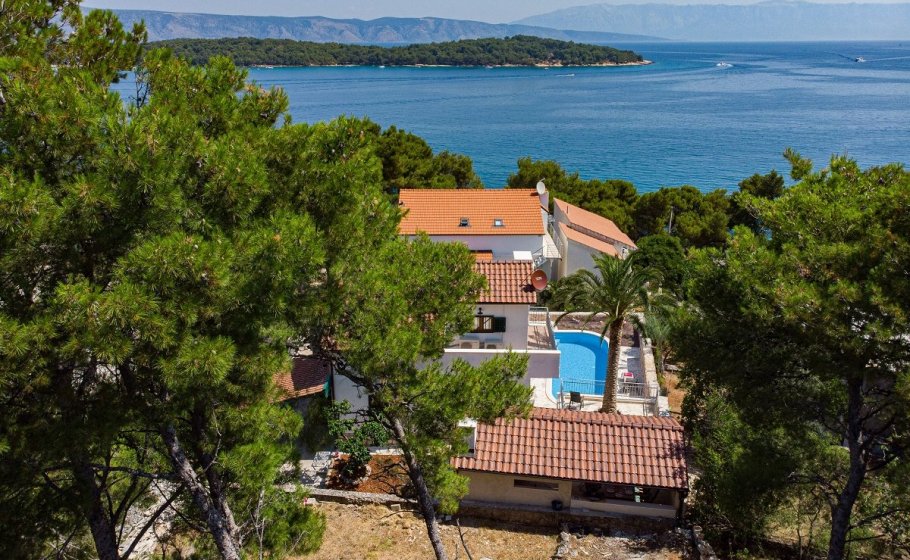 3. This year's specificity is that many of us whose job is mostly computer-based with Internet connection are now working from home. But working from home has become a much broader concept. You can perform remote work from any location in the world. Why not combine working hours with the pleasure and move your business to a summer destination such as the island of Hvar? You can use a good part of the day for leisure, and it is certainly more pleasant to work from the living room or the terrace overlooking the sea.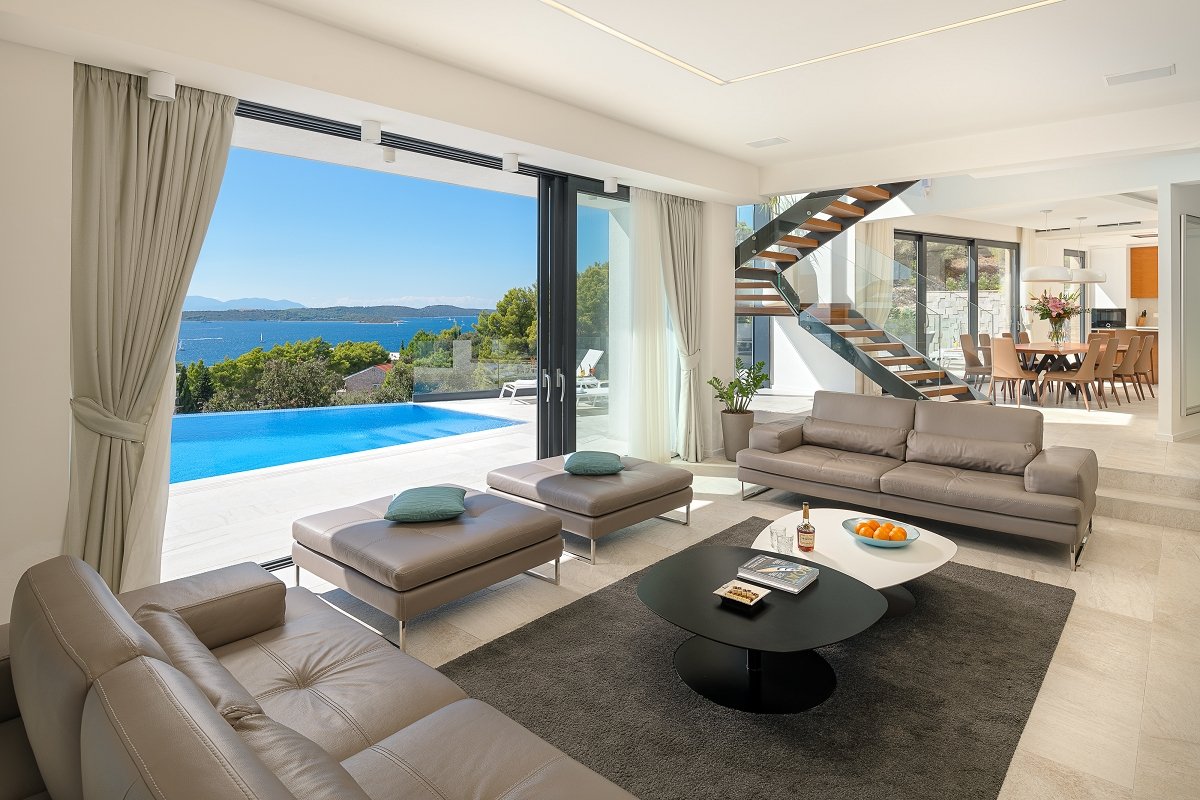 4. If you choose a local agency like Villas Hvar, you don't have to worry about anything. We take care of all your daily needs, such as daily delivery of fresh food, the possibility of hiring a babysitter, a personal yoga teacher, hiring your own chef who will prepare top-quality meals for you every day. All the information, tips, and services are available to you, just one phone call away. Our concierge service is at your disposal 24 hours a day.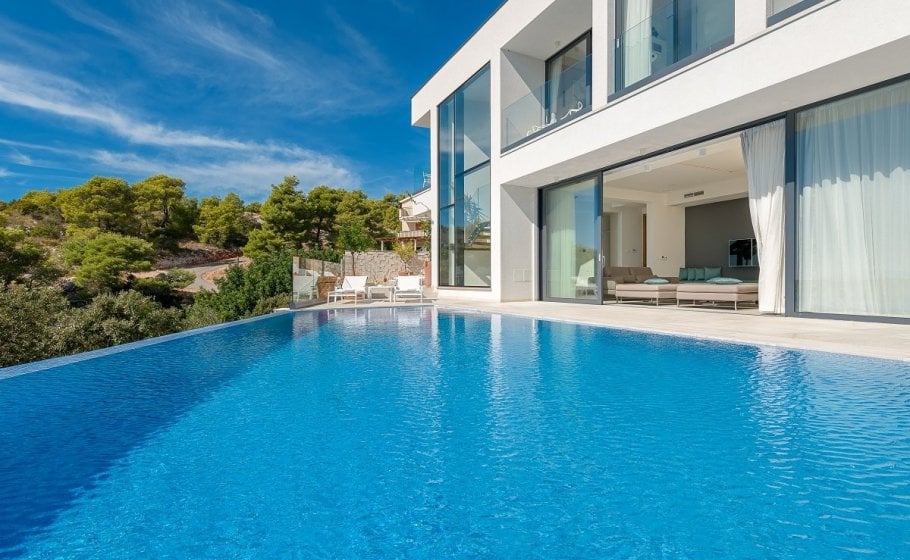 5. Suppose you want to get to know the island better. In that case, we can organize a daily excursion tailor-made just for you and your party, from sightseeing, learning about Hvar Island's history, visiting the famous Hvar wineries; the possibilities are varied.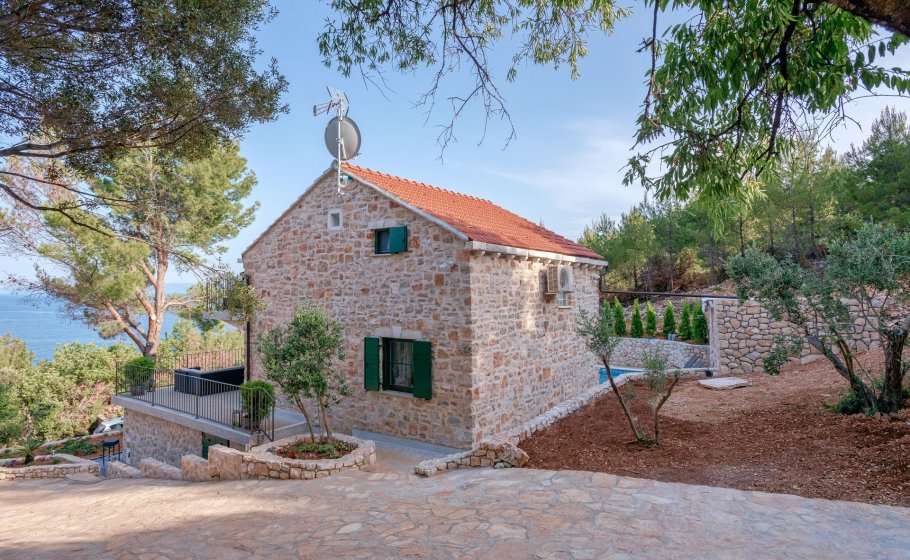 Did you know that Villas Hvar has the biggest selection of beautiful luxury villas? You can also choose locations closer to the city or be entirely surrounded only by nature.  We recommend looking at our special offers for Villas Plutus, Poseidon, Phoebe, Glaucus, and Artemis.
Summer on Hvar is still on. You don't have to miss the privilege of visiting our beautiful island. We can guarantee you a unique, luxurious vacation that you will remember for a long time.