There is a wonderful quote by Nelson Henderson; it says that "the true meaning of life is to plant trees, under whose shade you do not expect to sit."
Years ago, we took that saying to heart and started to plant trees on our island. At the end of each season, we plant trees for each booking we made. We are a small company, so our contribution is not in millions – so far, we have planted 400 trees total.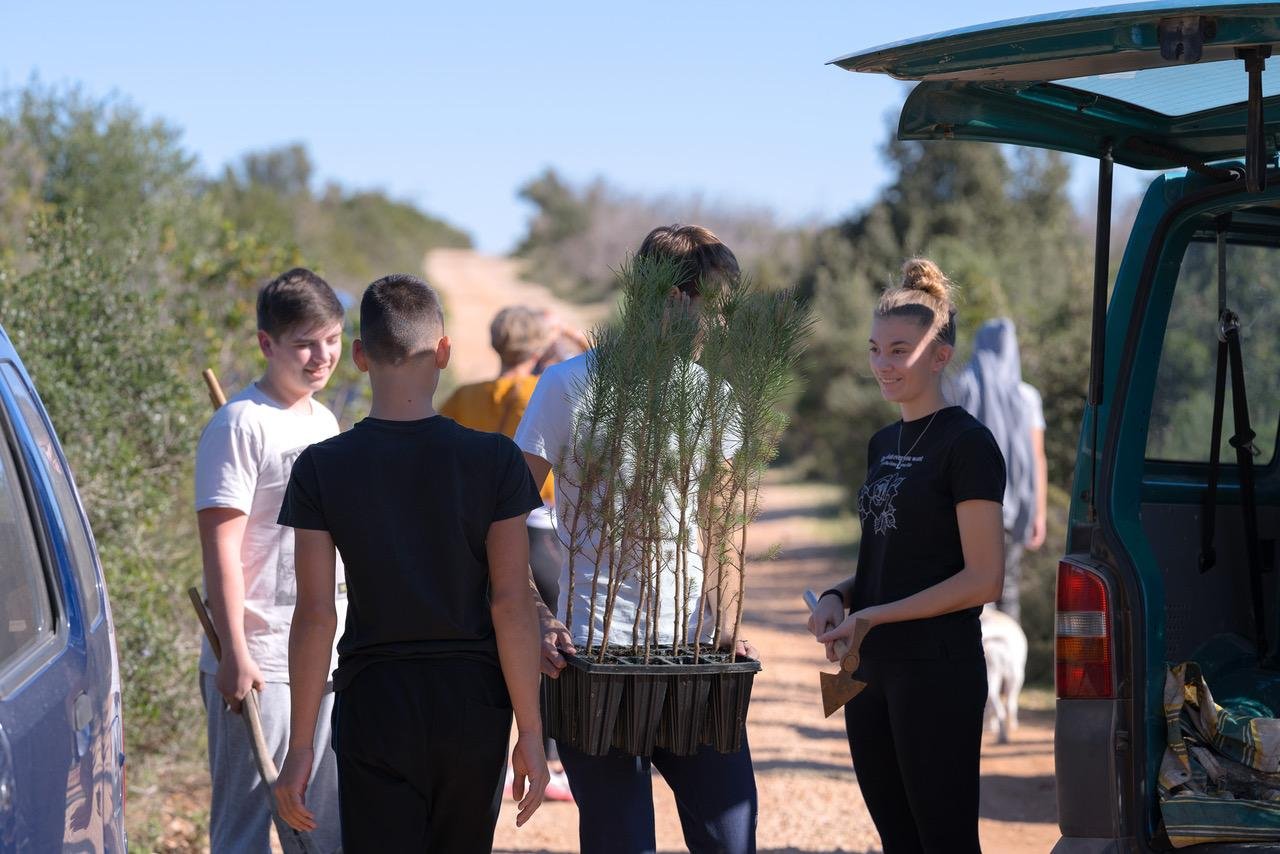 As we're basically a two-person band, it's really not that easy to conquer hard, rocky soil and plant trees successfully. We are proud of the fact that every year the island's high school students and their teachers help us with planting. We do as we can, and we'll keep on doing it. Unfortunately, three years ago a fire destroyed more than 90 trees, but we are not surrendering; even with this unfortunate event, we managed to reduce over 500 kg in carbon footprint in these few years.
Not too much? Well, it is an offset credit of approximately 2000 km in an average gasoline-powered car.
Our trees will continue to grow, we will continue to plant them, our forest will become stronger every year and our trees will continue to reduce carbon, little by little, year by year.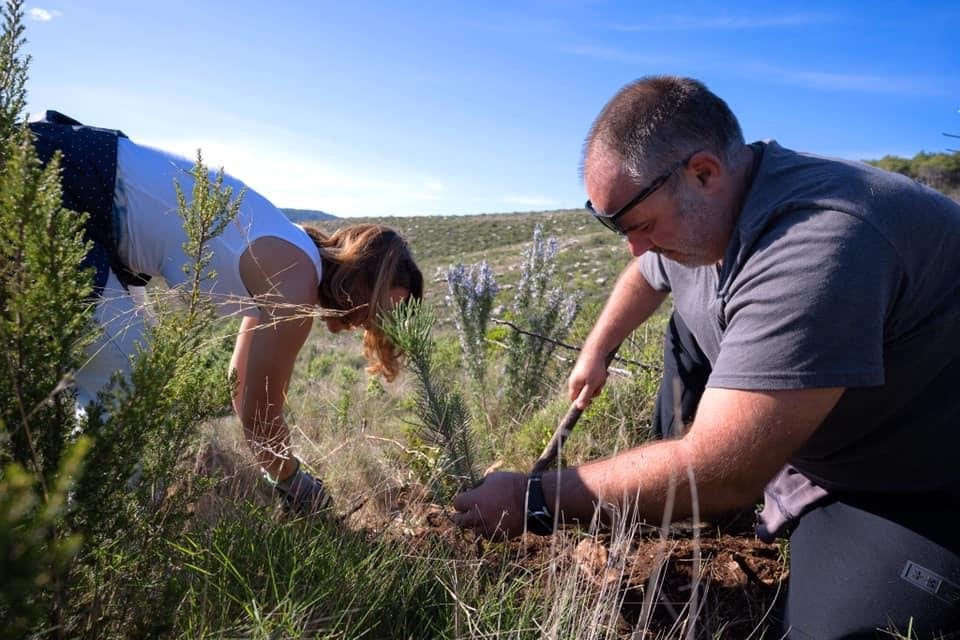 But can we do more? We believe we can, always. 
In early 2023, our company became 100% carbon neutral. After calculating our carbon emission, we compensate it via a carbon offsetting project. At the following link you can find our Carbon Neutral Certificate issued by CO2cut and registered by VERRA -
https://registry.verra.org/myModule/rpt/myrpt.asp?r=206&h=191169
By choosing Villas Hvar as your trusted holiday partner, you also become our partner in making the island of Hvar greener. Your booking is essentially a tree under whose shadow none of us might sit, but our grandchildren will, for sure. And they may or may not know how and why these trees came to be. But they will be happy they are there.
For us, planting trees is the definition of a joyful life, a life well lived.