This year, Hvar island has been voted among the top five islands in Europe in a reader's choice poll by the world's leading travel magazine. Condé Nast Traveller readers ranked the best islands in the world outside the U.S. in the 2020 Readers' Choice Awards survey. 
In ranking fourth, Condé Nast Traveller pointed out that Hvar is an excellent destination to visit all year round, mainly due to warm summers and mild winters. It is the sunniest island in Croatia, with more than 2,800 hours of sunshine a year.
This world-renowned magazine also emphasized the rich historical and cultural heritage of Hvar's town – emphasizing Fortress Fortica, Arsenal, and the Hvar Theatre as unavoidable cultural monuments.
Also, the editors wrote about the famous Hvar lavender harvest and the Lavender Festival, which is becoming one of the main attractions.
This award is just another one of the many, and world recognitions of this island's
beauty and uniqueness have not come down from the top list of destinations tourists adore for years.
The recognition of the Condé Nast Traveller readers is always one of our favorites. We know that this is the choice of those who travel and is based on what they have already seen and experienced - travelers who gladly always return to this island.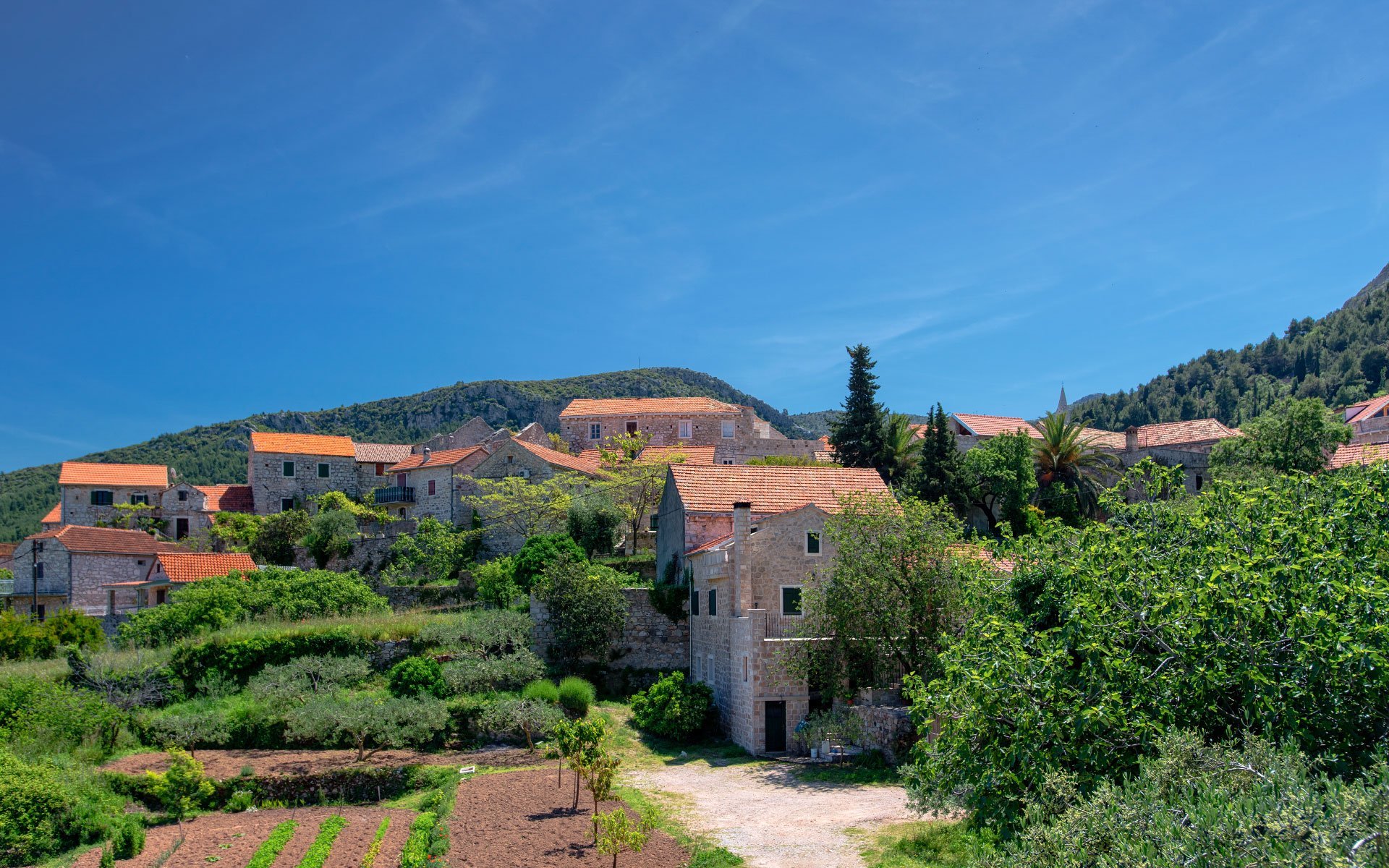 As they love the history of the island and its cultural heritage, they most often choose the villas that are traditional old Dalmatian stone houses when it comes to accommodation.
In the past, when traditional houses were built, they were a shelter for families to live in, as existentially crucial as water and air. To us today, they have a different meaning, a different connotation.
WHAT A TRADITIONAL STONE HOUSE LOOKS LIKE, AND WHAT IS SO SPECIAL ABOUT IT?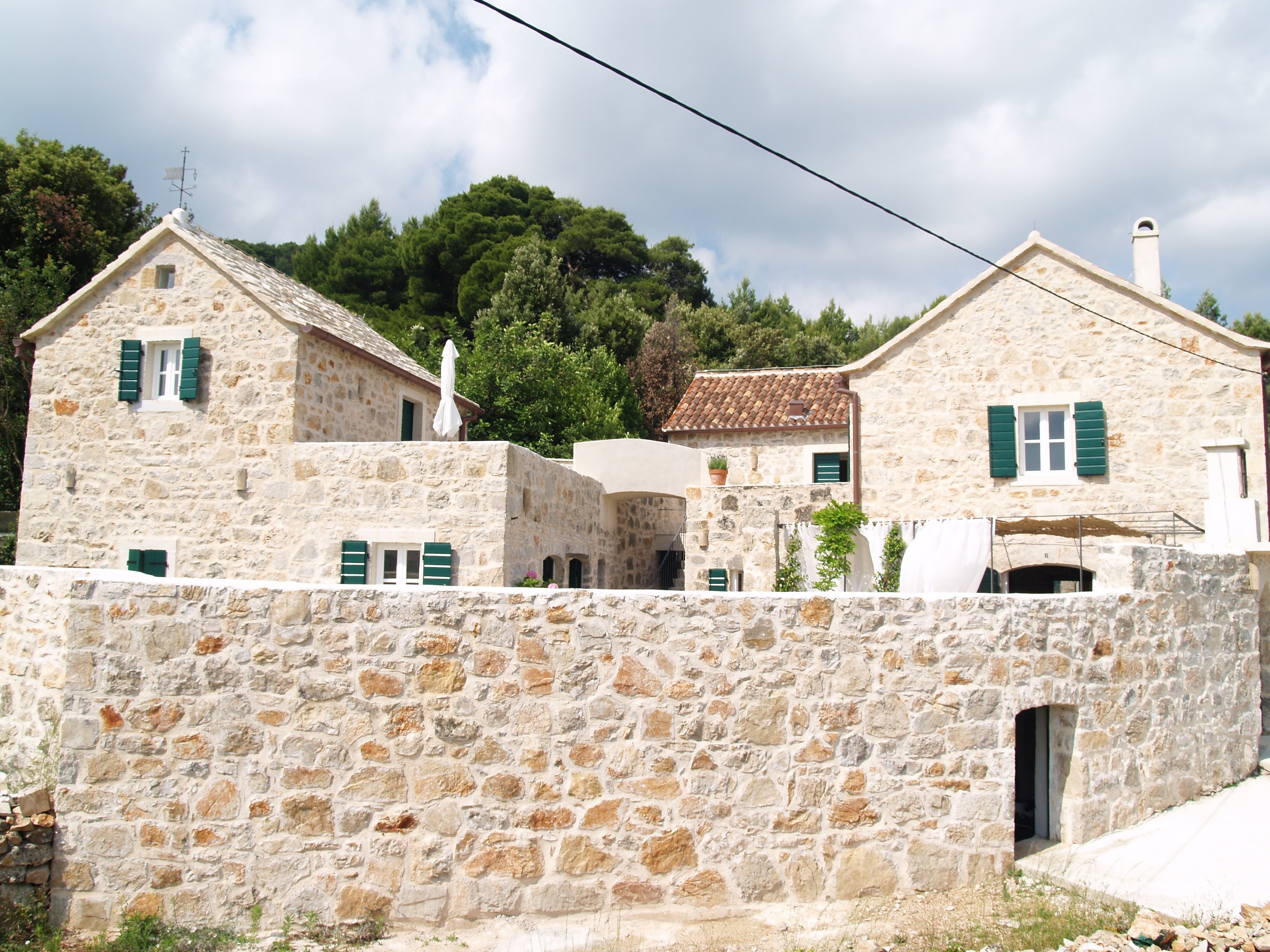 Stone houses are today a cultural heritage with all that this expression implies. Stone houses are a testimony to how our ancestors, in the eternal struggle for survival, invented to meet life's needs with minimal means. Their creations almost merged with their environment. Human products give areas on our planet special features, from construction to landscaping (terraces, dry stone walls.)
Staying in a stone house is a unique encounter. Their beauty evokes a part of history that blends into a superb tourist experience. We have already written a lot about the villas Astraeus, Harmonia, Hera, and we will not present them again here. However, they are one of our guest's top choices when it comes to heritage Villas accommodation. 
Today we are going to showcase an equally lovely villa - Villa Hedone.
HERITAGE VILLA HEDONE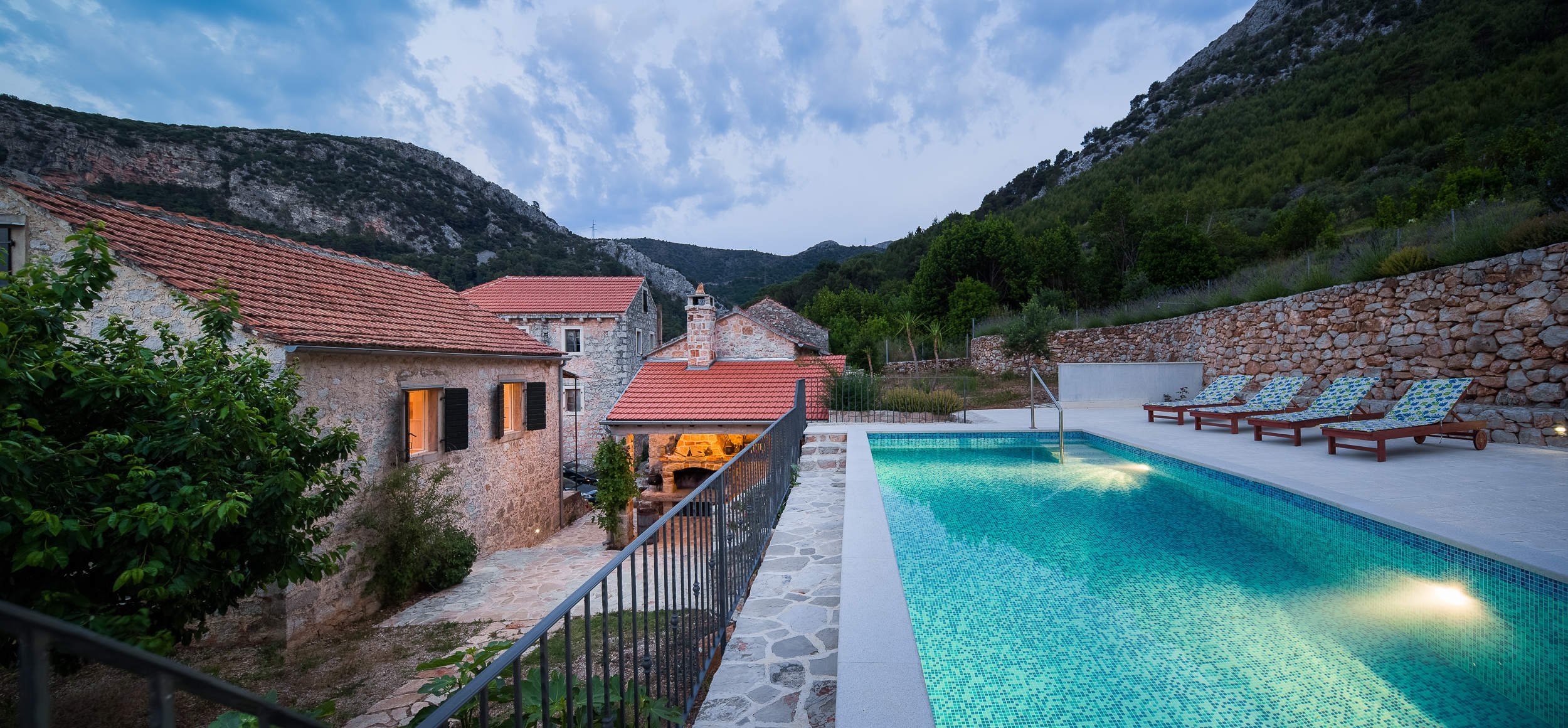 Villa Hedone is an idyllic estate located in Pitve, one of the most charming and most beautiful villages on the island. The property was originally built in 1900; the first adaptation was made in 2013 and the second in 2016.
Lovely Hedone consists of three traditional Dalmatian stone houses with a courtyard, garden, playground, sauna, and a swimming pool. A lot of entertaining areas are what distinguishes Hedone from many other villas.
A romantic stone stairway on the outside of the house leads to the first floor where there is a terrace overlooking the sea. Inside the first floor of the main house, there are two bedrooms with double beds, two bathrooms with shower units plus living room area.
A lovely Mediterranean garden with a swimming pool is located between the main and the second house. Also, in the same location, there is a spacious covered outside dining area and an open fireplace where you can prepare local delicacies and healthy meals for your loved ones.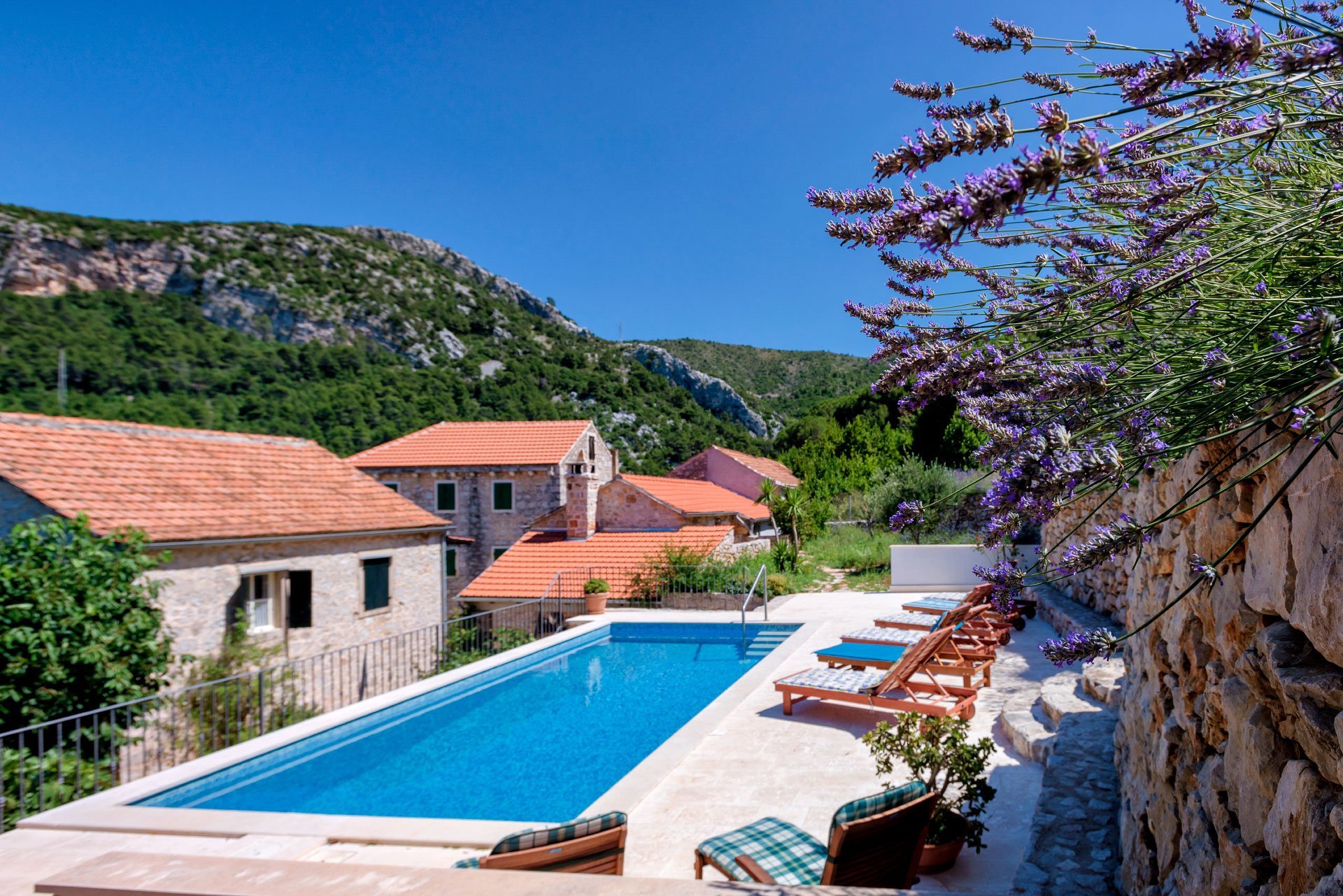 A garden with organically grown seasonal vegetables brings extra charm to the whole place.
Everything you might need during your stay in the villa can always be arranged by Villas Hvar concierge or the owners - lovely islanders who renovated this property in an authentic Dalmatian style with lots of love and respect for local heritage.
If you are looking for an authentic place, and surroundings of the Mediterranean as it once was - this is it. We guarantee you'll fall in love with it upon the first sight, step, and scent.