Great choice for accommodation according to travel trends 2021
Now we know for sure. Life is fragile, and the freedom to travel the world - even our local communities - can be taken away in the blink of an eye. But, the human desire to travel and the belief that, in 2021, this desire will remain unchanged - perhaps, even more assertive - by COVID-19 and will act as a drive to push the travel industry and local, regional, and national governments to quickly innovate and make travel safer and more comfortable.
Predicting the future is impossible, but these trends we see shaping travel in 2021.
THE YEAR TRAVEL DREAMS COME TRUE
To make up for a lost time, people will probably want to make that trip from their "bucket list". Travelers will be looking for unique experiences, taking fewer flights but making those journeys count by staying longer and getting more out of their trip. Some Surveys found that 60% of travelers are planning to travel longer than 14 days.
NOMADIC TRAVEL: EMBRACING WORK FROM ANYWHERE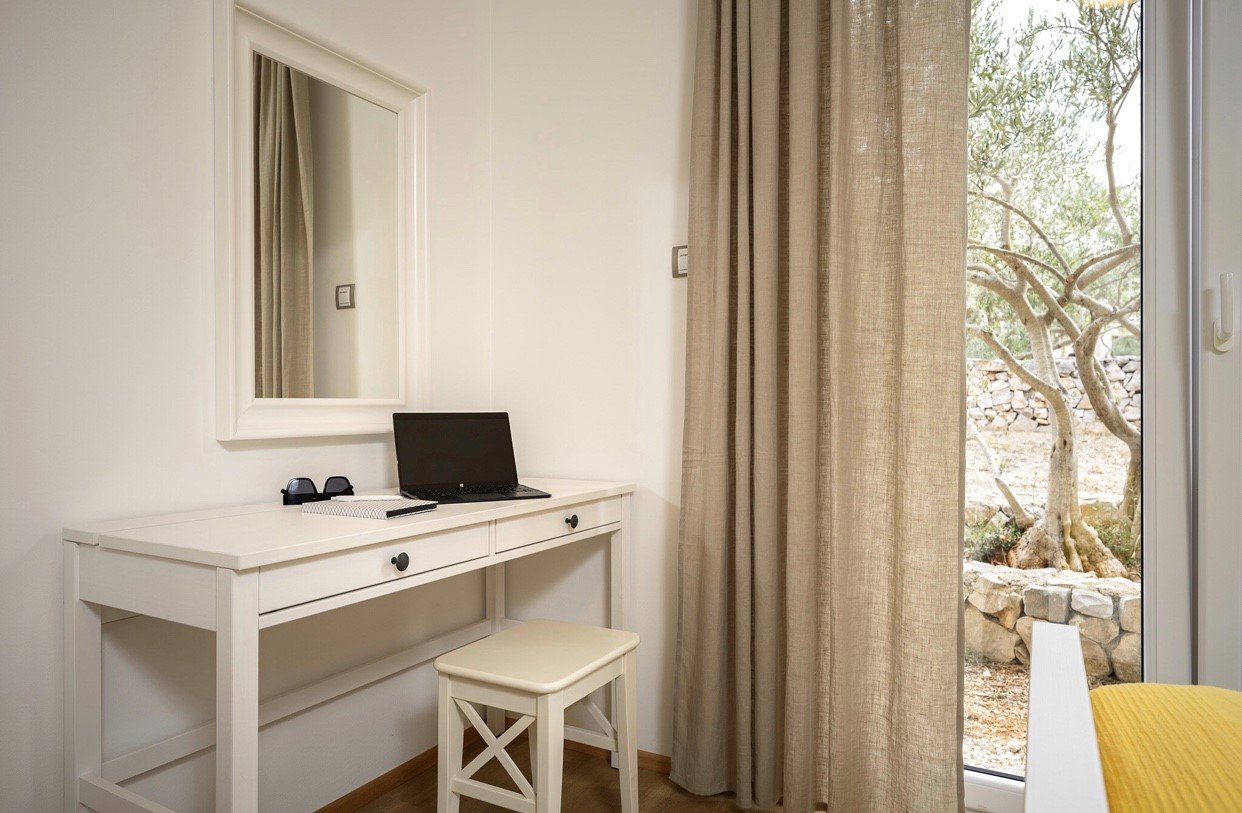 2021 may be the year the workplace is reimagined.
If all we need is Wi-Fi and enough time in the day to get the job done, we can work from just about anywhere.
Croatia is officially offering temporary residence to digital nomads, effective January 1, 2021. You may know this by its colloquial name – the "digital nomad visa". This permit's introduction adds a brand new option for non-EU nationals to live and work from Croatia long term.
With COVID-19 causing travel restrictions and extra stress, there is a clear desire for longer holidays that let people take their work with them. 2021 will be the year we re-define what it means to travel for work.
THE LOYALTY SHIFT: BETTER SERVICE FOR ALL
With 40% of tourists saying they would favor airlines, airports, and hotels with higher health and safety standards,  travel providers must demonstrate their loyalty to travelers by showing their commitments to health, hygiene, and safety - the new currency for earning customer trust.
The best way to ensure your safety is booking with a local agency. Someone who lives there and works from the same location. Be sure who to trust.
VILLA ASOPIS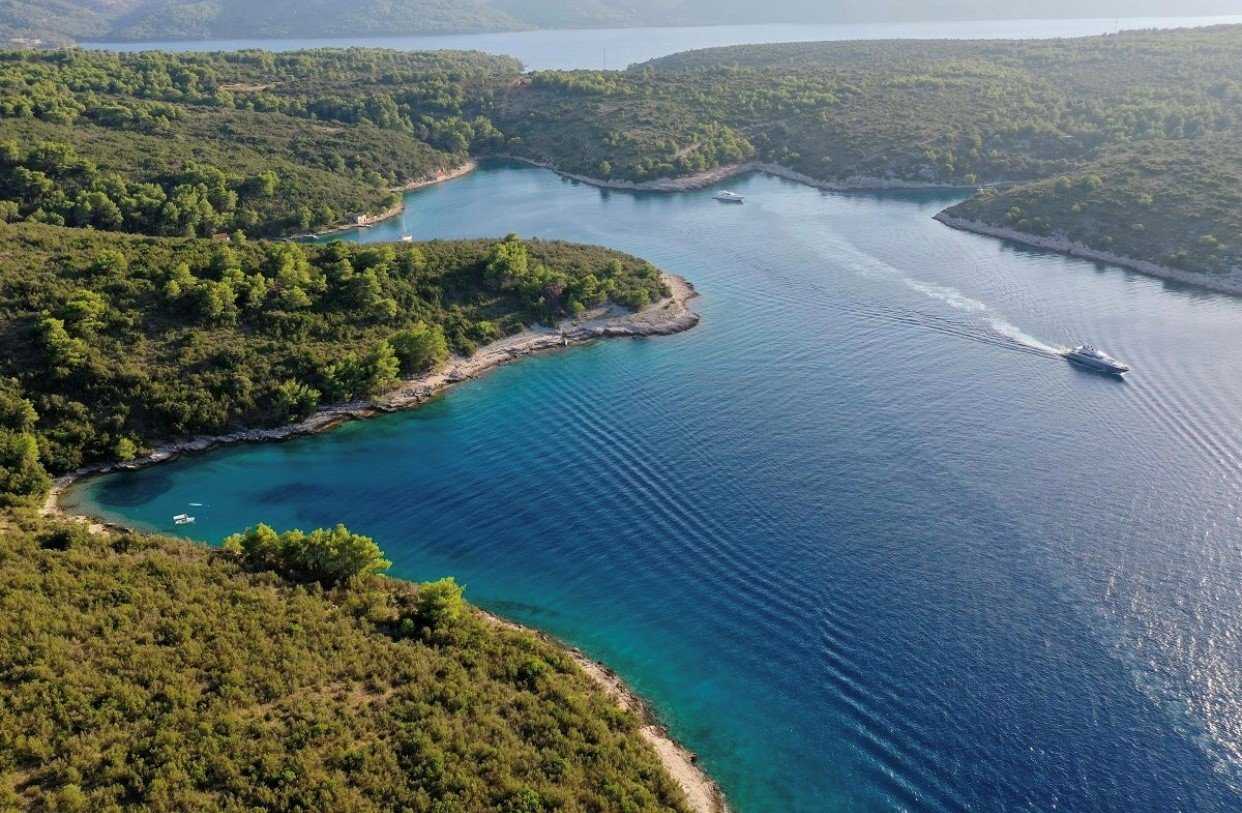 HVAR ISLAND. If you are going to travel for any of these reasons having high standards are satisfied you will most certainly end up on the island of Hvar. Perfect location for a longer staying with a purpose. And villa Asopis fit all your requirements for accommodation.
Villa Asopis is a beautifully decorated, spacious countryside complex comprising 11 villas, situated on the Rudina village's outskirts, about two kilometers from Stari Grad. The villa complex is surrounded by a pine forest, with a gorgeous view of the sea, fully isolated but only two minutes away from the nearest town.
LET'S TAKE A SHORT TOUR OF ASOPIS M.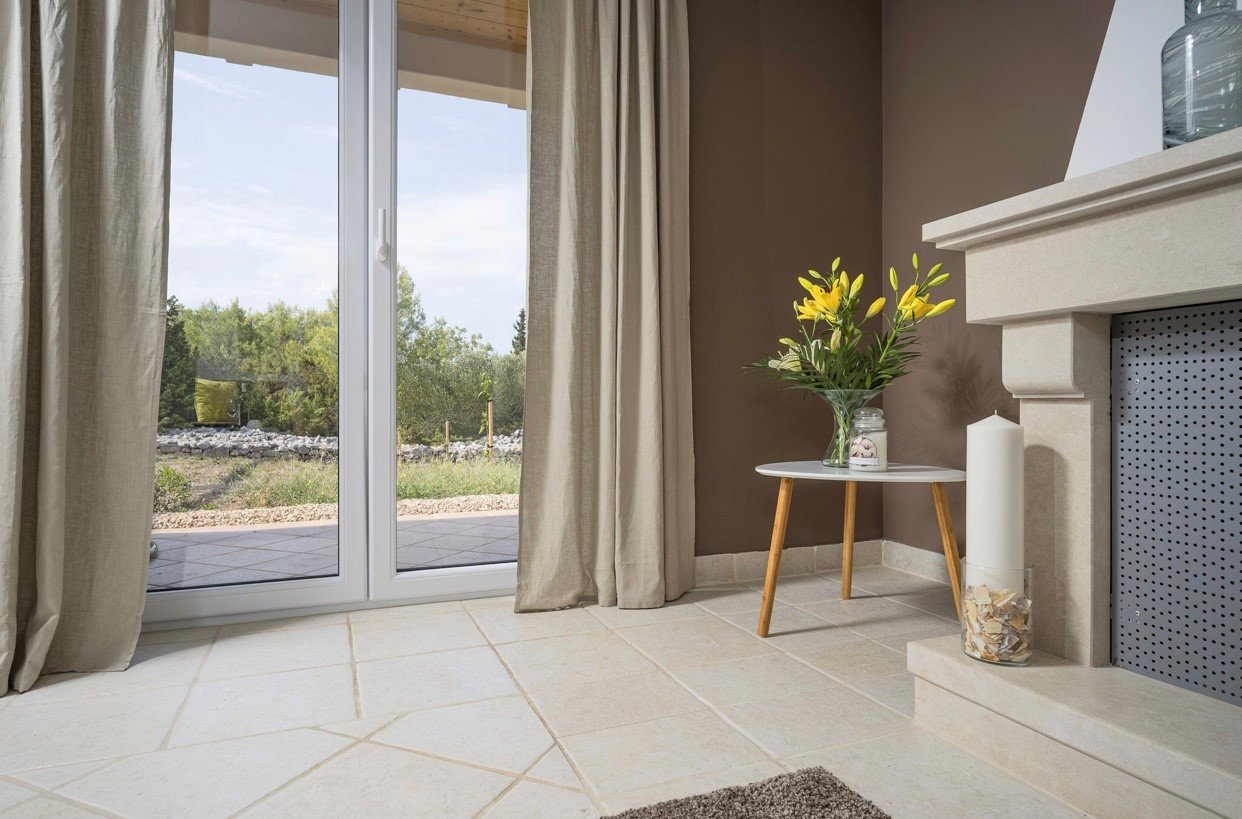 The ground floor comprises a living room, a dining room, and a fully equipped kitchen placed in the sizeable space corner. There are two sofas here, as well as a large dining table for 8.
From this space, you exit through a glass door to a covered terrace with outdoor equipment and a barbecue to enjoy the air, nature, and the Mediterranean menu. The terrace extends to an extensive garden, with oleander and olive trees, where you'll also find a private pool.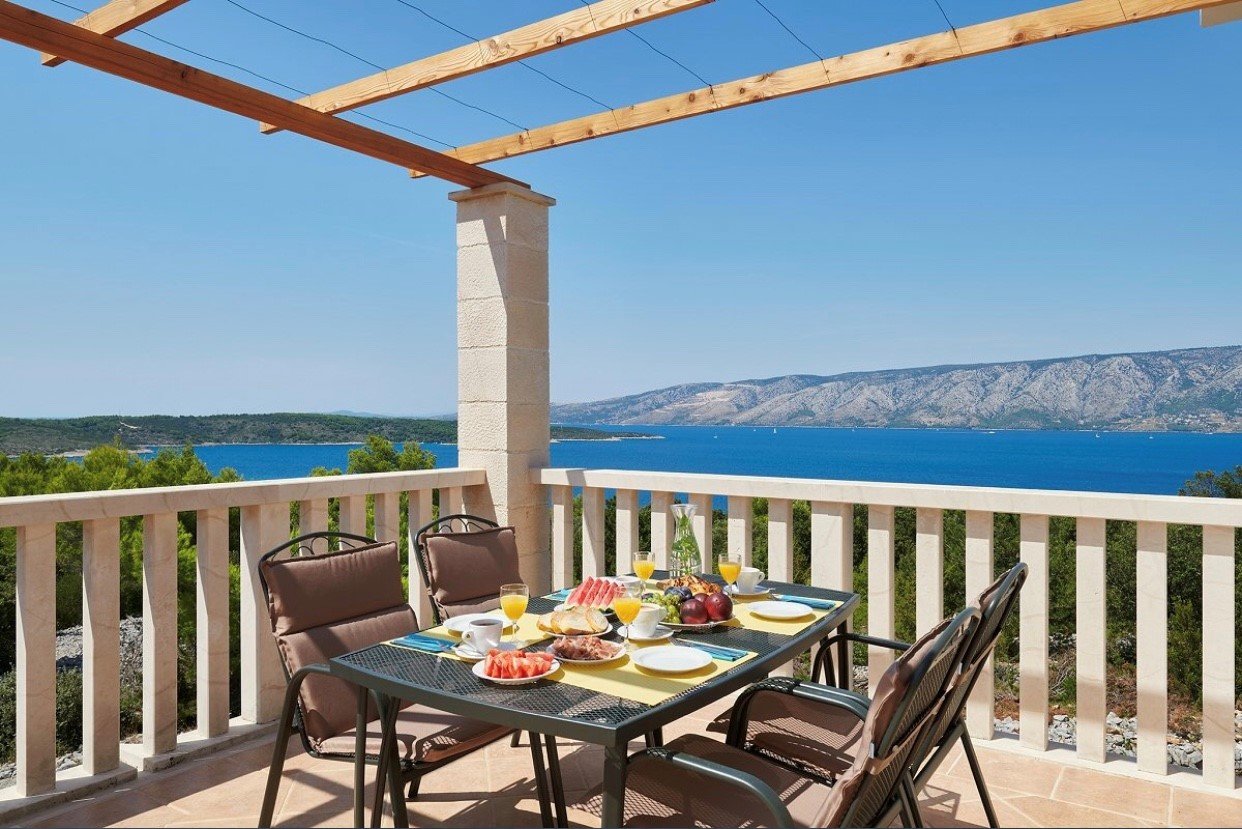 There is the first bedroom with a matrimonial bed (200x180) and an en-suite bathroom with a bath on the ground floor. This room has its exit to the terrace. The ground floor also has a separate toilet.
About 15 stairs lead us from the ground floor to the first floor of Asopis M. The first door to the right takes us to the second bedroom with a shower tray. The third bedroom exits to its upper terrace as well.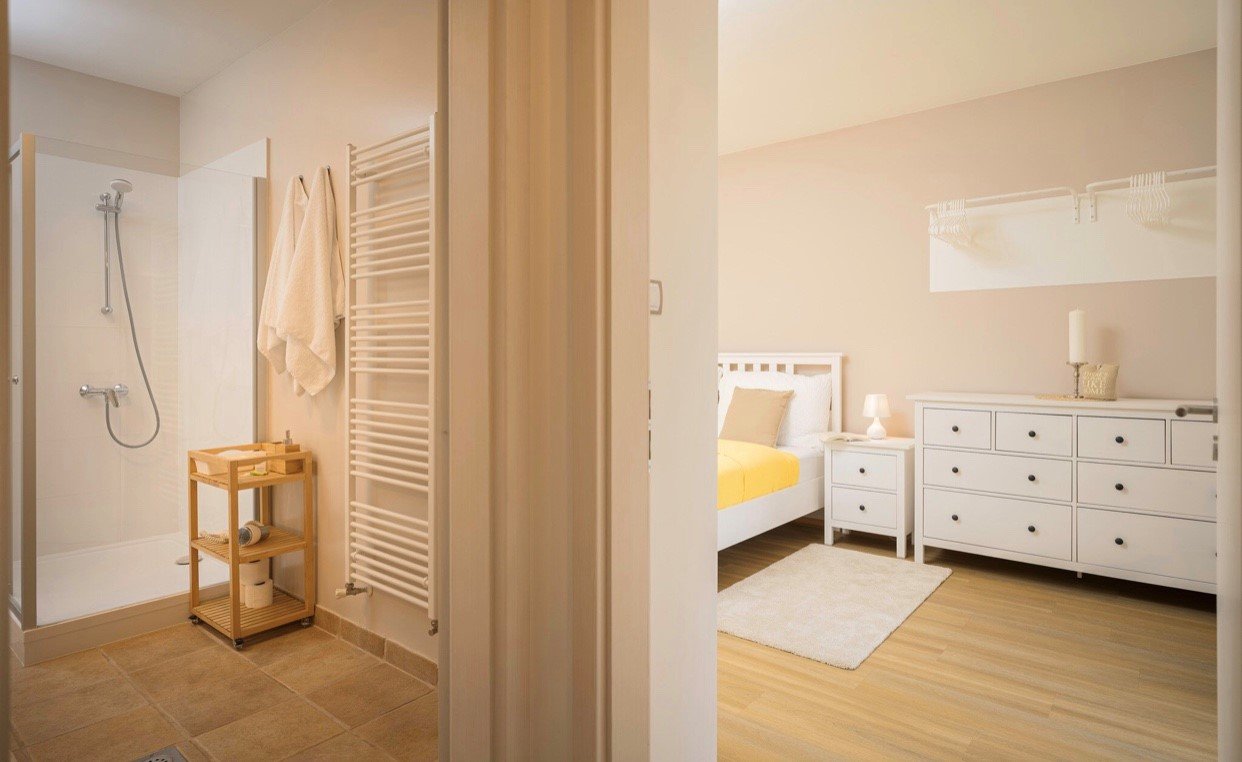 The villa has minimalist interiors and can rub no one the wrong way with tasteless details; the materials are natural, comfortable and create a sense of home warmth. The colors are neutral and blended into the Mediterranean ambient of the complex. From each window in the villa and each terrace, you'll enjoy relaxing views since the entire mansion is shrouded by nature.
WHY VILLA ASOPIS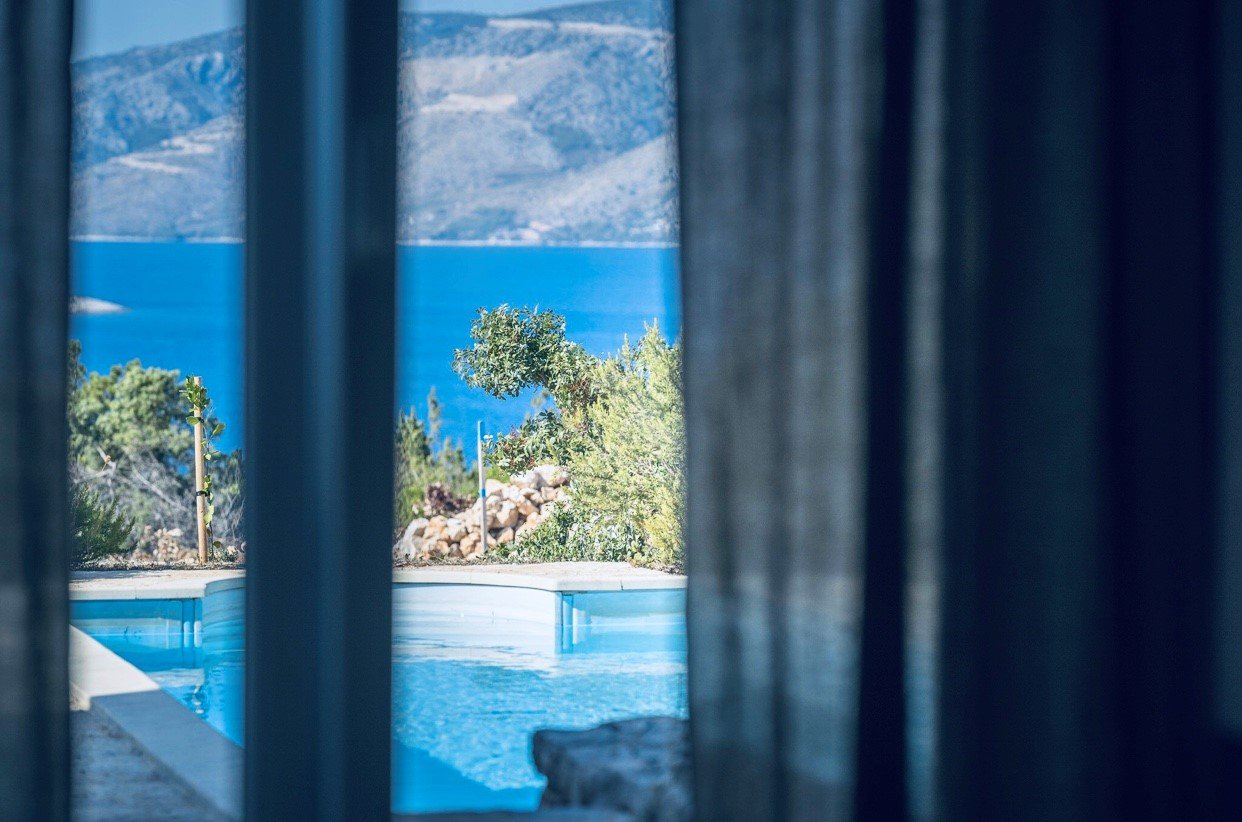 It has all you need for a more extended stay. If you rent only one house, you have your privacy, and it is suitable for a larger number of people, family, or co-workers: high standard safety and health regulations. Location is excellent due to social distancing rules, and your host is at your disposal 24/7.
If you need inspiring and motivational working ambient, a leisure day at the beach or by the pool, ASOPIS is the place that has it all.
At the same time, you'll be able to do your 21st century job and enjoy the charms of the old stone village, one of the six eco-ethno villages on Hvar, whose tiny center is a protected cultural heritage of the Republic of Croatia; it is a place that will undoubtley remind you of the world as it once was. Simple.