"Luxury is an emotion. It's the opportunity to enjoy something you wouldn't normally have access to, and it makes you feel exclusive. It's not just something that's expensive or out of reach; it's something you don't have the opportunity to do often."
                                                                                                            NIVEET NAGPAL
                                                                                       Head designer and president, Omi Privé
Hvar voted the most beautiful island in Europe, perfectly fits this description.
A luxury experience on Hvar is affordable, evoking the deepest, beautiful emotions and enabling you to enjoy an exclusive experience.
On the Island of Hvar, you will find small hidden lagunas with crystal clear waters, authentic organic food, and wine in small charming restaurants in the most unexpected places with breath-taking views beyond your expectations.
To complete this luxury, there is a number of exclusive villas on the island of Hvar. 
Here are our top three choices.
1.     VILLA PLUTUS
Plutus is an exclusive villa that will appeal to those who appreciate a minimalist approach to luxury, with its luxurious design without excessive detail.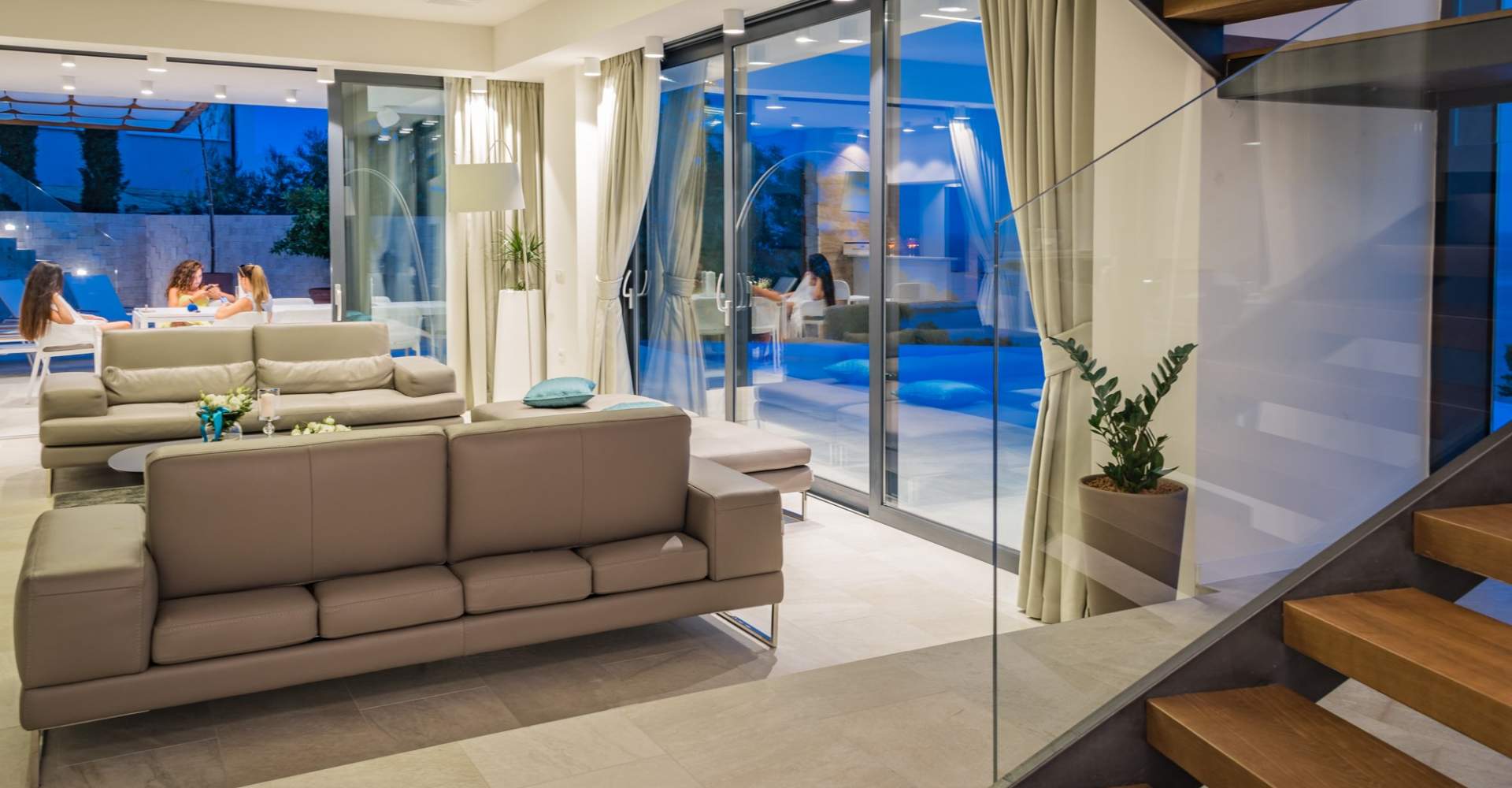 The villa comprises a ground floor with a fully equipped kitchen, a dining room seating 10 and a living room with direct access to the terrace and swimming pool. The terrace is bathed in sunlight throughout the day and offers spectacular views taking in the Pakleni Islands.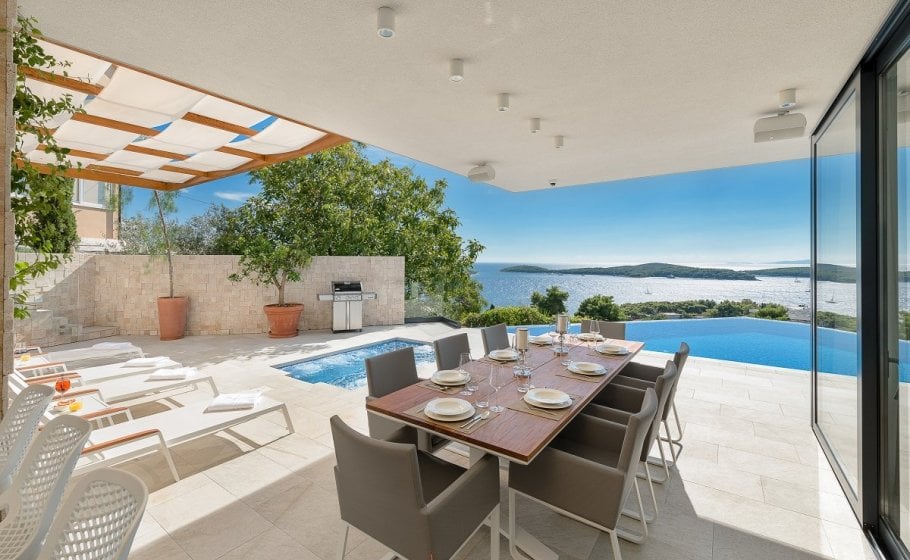 The location is perfect for those who prefer to vacation within reach of town amenities: fine restaurants, charming stores, lively clubs, and picturesque beaches. If you wish to escape to nature, the heart of the island with its wineries and secluded beaches can be reached with a 15-minute car ride, whereas the fabulous flora, fauna, wild beaches and fish restaurants of the Pakleni Islands are only a 15-minute boat ride away. Everything is possible – it's up to you to decide what you want and go for it.
2.    VILLA THEIA
The divine combination of an amazing island and one of the most beautiful villas will ensure an unforgettable experience for every guest. Villa Theia is truly one of those places that you will fall in love with.
Villa Theia is located in the heart of Hvar's old town, Stari Grad. The villa was built in 1612 during the Baroque period ownership changing through the centuries. 
This exceptional villa now falls under the protection of the Institute for the Protection of Cultural Monuments.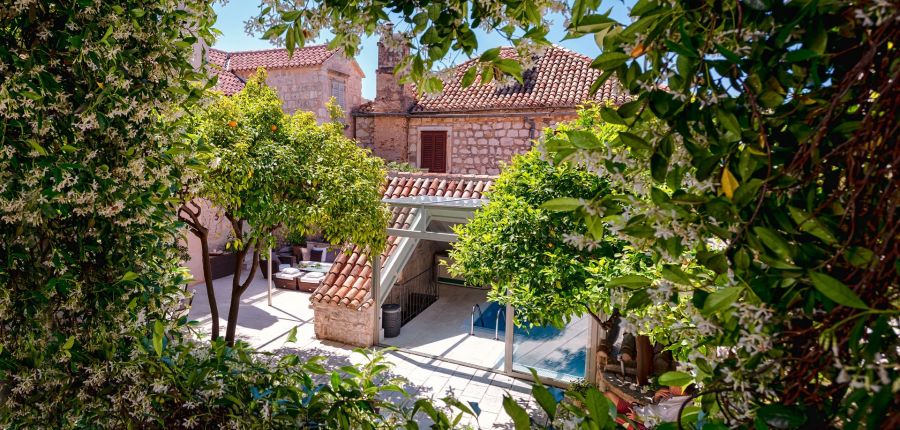 The villa, along with the Gothic house and courtyard, was fully renovated from 2007 until 2009.
Theia is equipped with a wellness area with sauna, jacuzzi, massage room, relaxation room, shower unit, bathroom, and a small gym.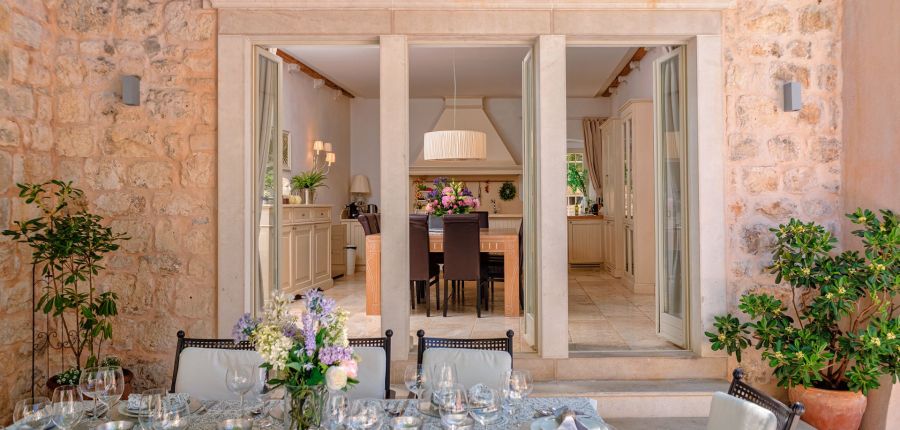 The wine cellar with its excellent selection of both local and foreign wines is available to you.
Every room in Villa Theia is alternatively furnished with exclusive modern furniture or with exquisite antique pieces.
Be prepared to have Villa Theia exceed your expectations. 
3.       VILLA POSEIDON
You will accept nothing but excellence? You instantly appreciate fine quality? You expect every privilege, even when on vacation? You'll undoubtedly find all of it in the luxurious embrace of Poseidon Villa.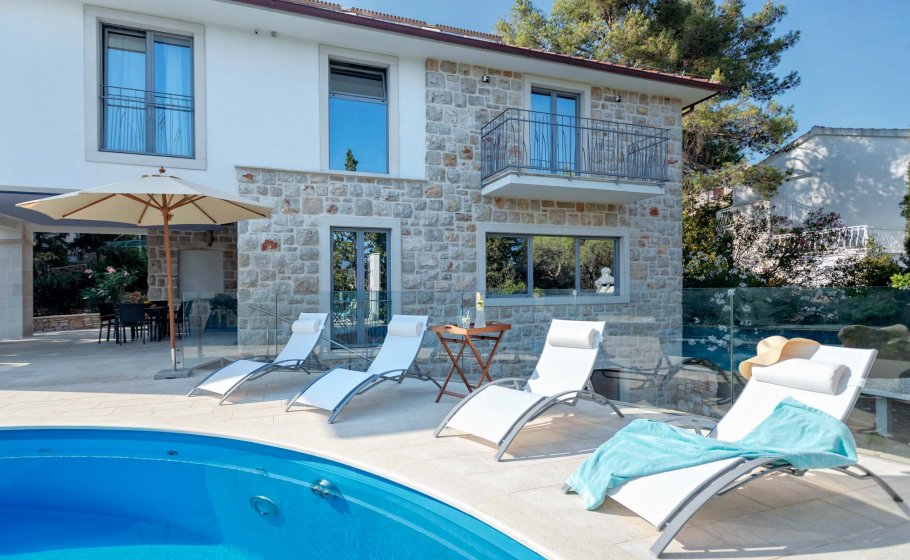 The fascinating Poseidon, one of the brightest stars in the Villas Hvar collection, is located in the idyllic town of Vrboska, in a quiet cul-de-sac. The villa overlooks a stone beach with easy access to a pebble beach suitable for children just 20 meters away.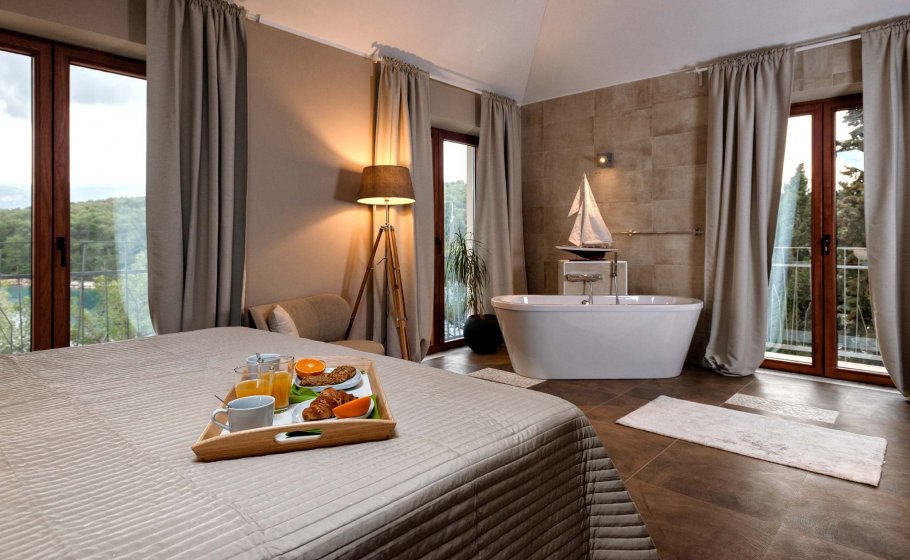 Poseidon will embrace you with a rich but clean design. The owner has clearly left nothing to chance as he enjoys life and shares his passion with those who will enjoy Villa Poseidon. Poseidon offers the ultimate in luxury but also a warm blend of modern and classical with a pool and the sea only steps away, numerous opportunities to relax and socialize in this refined space, but with many secluded areas for privacy and intimacy.
See you soon on Hvar, the island where you can experience true luxury!