Are Croatia and the island of Hvar a safe destination for your vacation? 
Let us go through some of the facts in this blog.
But, let's first look at one of the interviews by MR. Kjell A. Nordströmom, one of the world's most influential authors and lecturers in the field of business, economics, and the future of the tourism industry, as well as the author of bestsellers such as Funky Business and Karaoke Capitalism, said:
"We will travel, but more in the regional circle, not far from our home. More like cats move. Kittens make small circles around their home, "traveling" but close to their home, within their set boundaries.
So, this is a matter of regionalization, travel to other countries that are near or within a radius. But the cat is still curious, far from its territorial scope of movement. So, we will even travel, but I say more through regionalization. We certainly will not go all over the world and travel by plane for 5 hours or more.
So, in Europe, we will explore Europe".
Also, he mentioned something exciting. Croatia, especially Islands like the Island of Hvar are one of the more exclusive and authentic locations where people can cherish:
ecology
clean air and drinking water
local food
witness the merge of local agricultural production with tourism
...all which Mr. Nordströmom emphasizes it will become important to us when choosing a destination to travel to.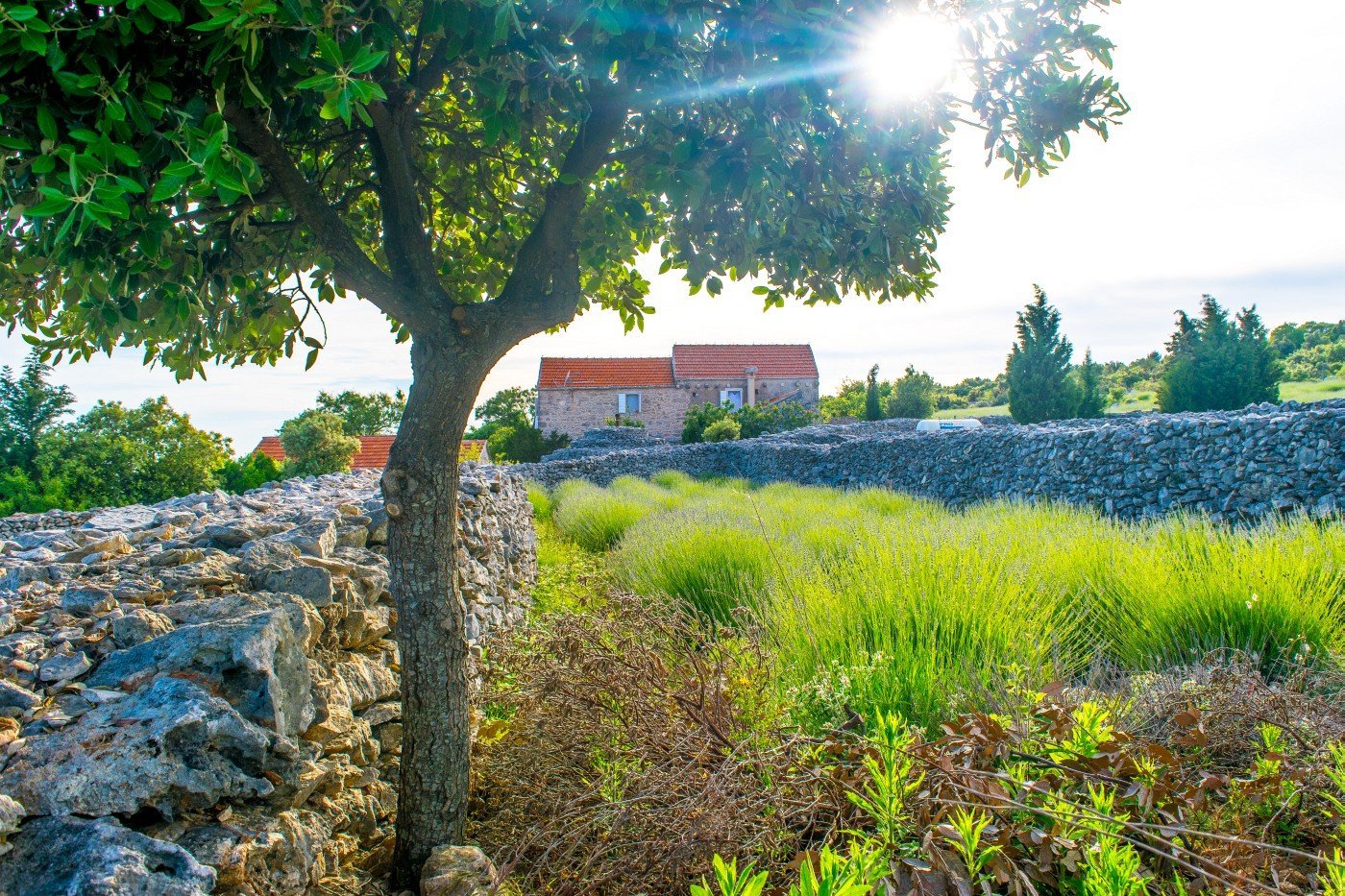 If you add to this the most beautiful, crystal blue sea, the Island with many hidden Lagunas and gorgeous secret beaches where you don't have to worry about social distancing because you can always find a spot just for you and your family, the island of Hvar is a perfect destination to choose for you next vacation.
Did we mention that in this unfortunate situation on the Hvar island had not had a single recorded case all these months? Amazing and reassuring, is it not?
We all sympathize with your health and safety concerns, and therefore we are presenting you with these facts.

Rules about traveling are changing every day, but for many, it is not far in the future when you will be able to sit in your car and drive down to Split and then let us care about everything else during your holiday on Hvar island.
Just think how nice it would be if you and your family rent a beautiful villa with a swimming pool and the option of renting your private chef or catering food every day.
All this you can imagine but without overcrowded pools, dining areas, and a need for social distancing with strangers.
Concerned over any aspect of your health or safety? Our concierge service is available to you 24/7 to answer any questions or concerns that you might have and help you out whenever possible.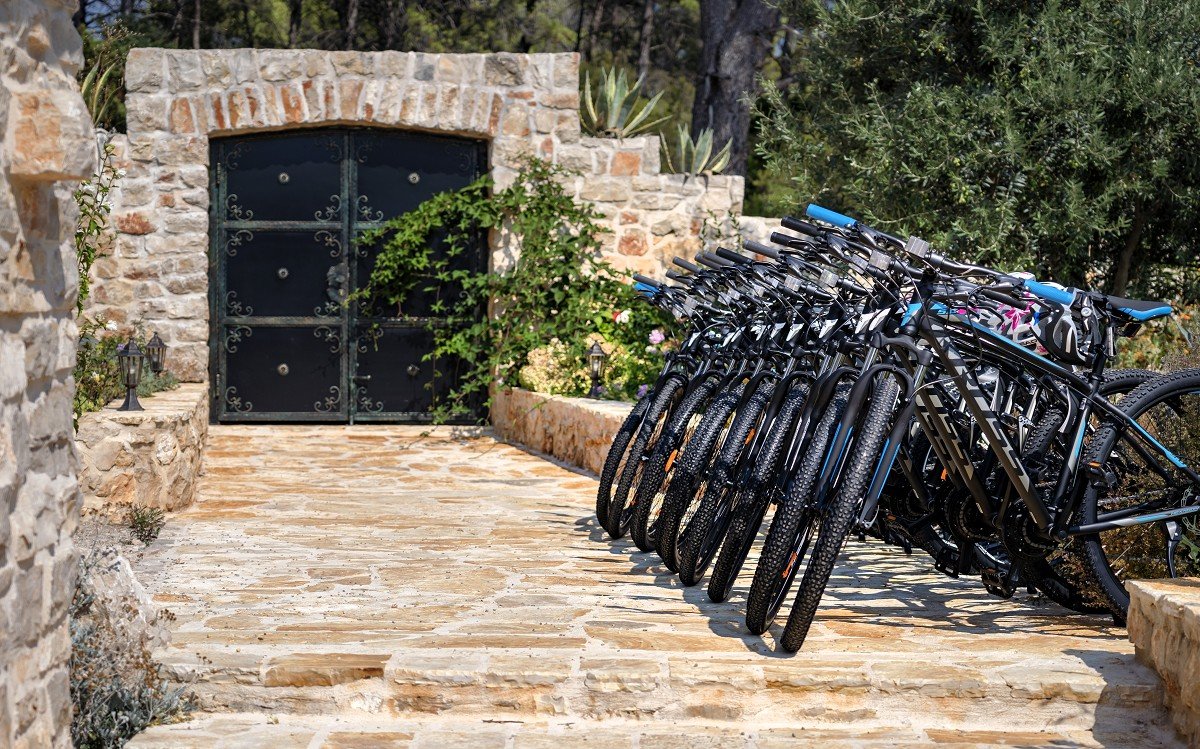 If you wish to explore the island safely and comfortably, we have several beautiful day trips and excursions for just you, your family, and friends.
Now let us present you with two villas you can rent on our safe and health-conscious paradise island. 
VILLA ALCYONE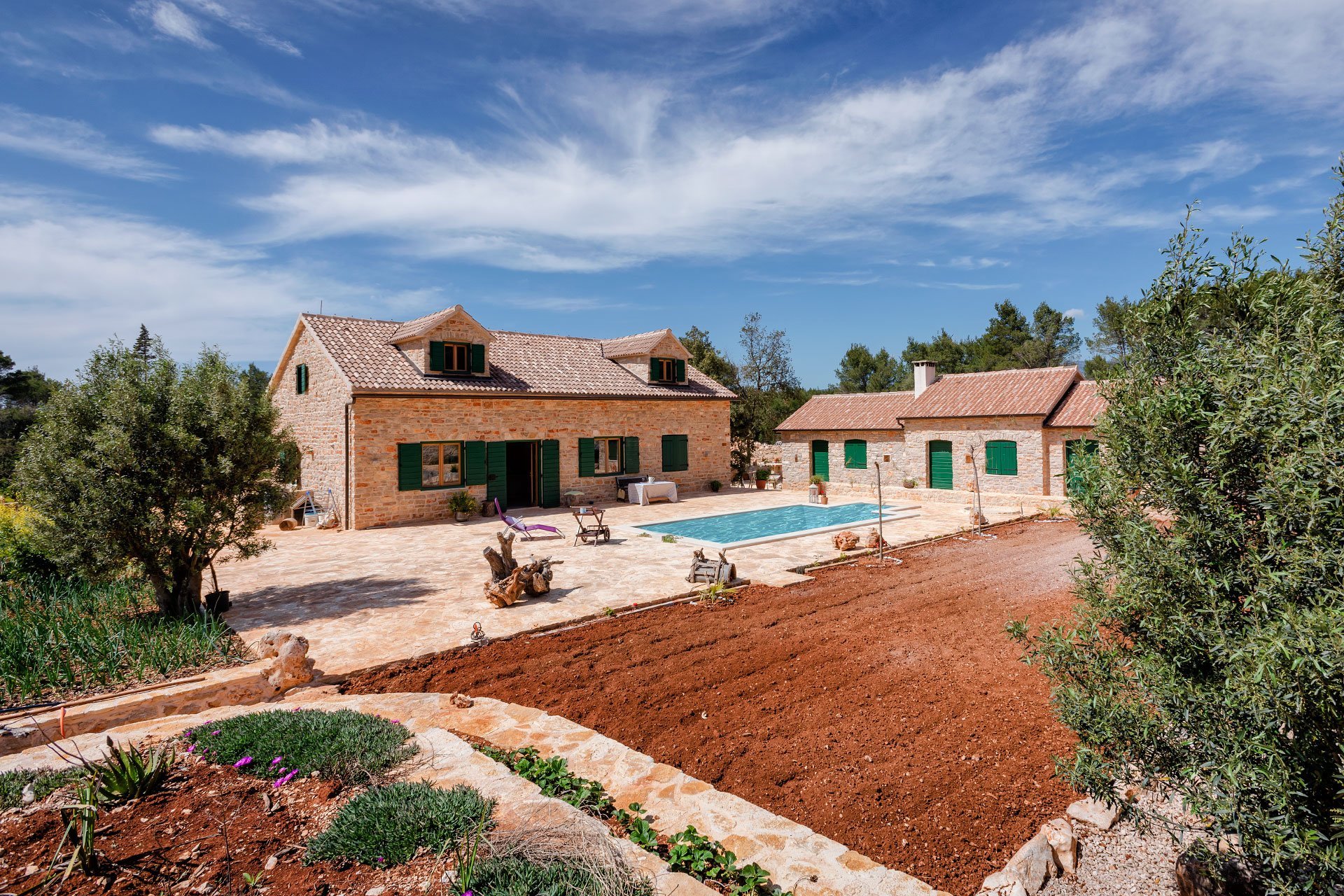 Villa Alcyone is about 800 meters away from the sea with the nearest bay in Oskorušica, with only a single house, so peace will be your faithful follower wherever you go. 
You can reach the sea by car, a bike, if you like to cycle, or on foot.
Privacy at the villa is fully guaranteed since there are no nearby houses or neighbors, and the road that leads to the villa is everything but crowded. 
This type of location is hard to find - total peace one hand, and only a several-minute drive to the civilization on the other.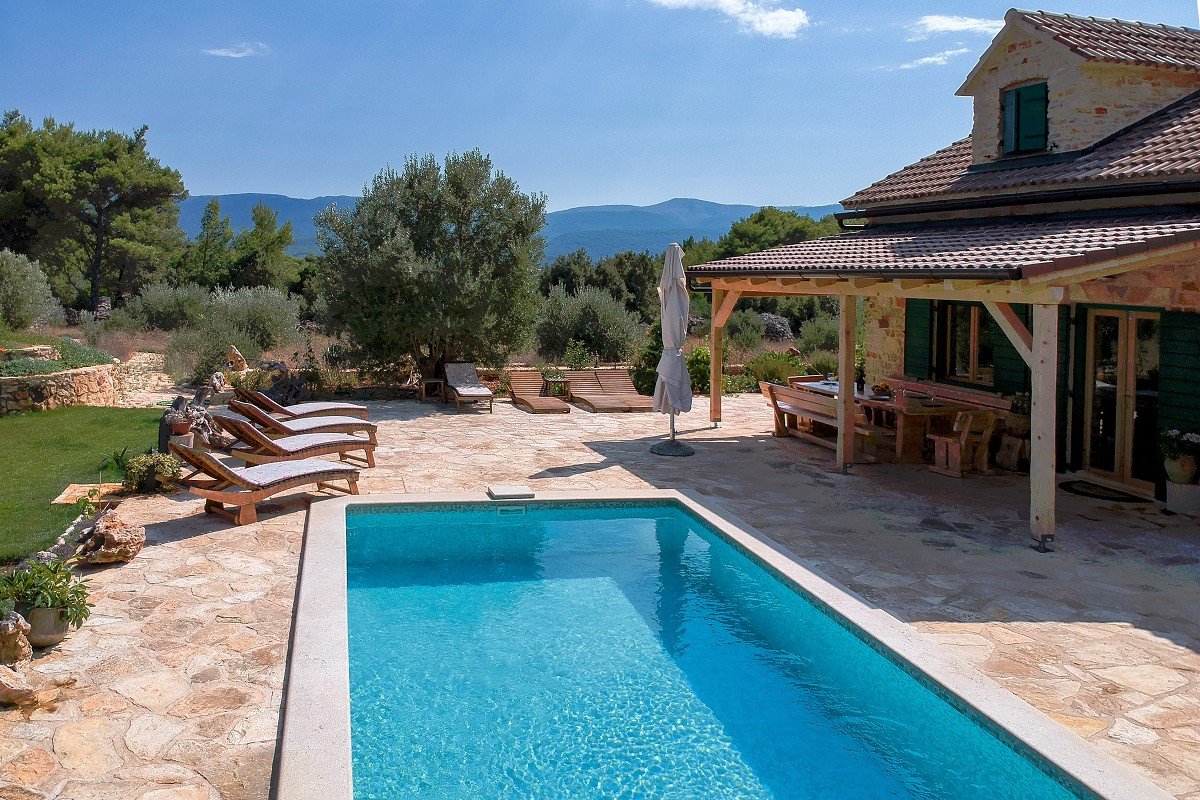 Alcyone reminds us of Hvar zen.
The estate on which the villa is situated is conceived as a self-sustainable eco-farm. The interiors are wonderfully equipped with all the modern features but that still reminds us of another time, a more relaxed, healthier time of our grandfathers.
The magic of Alcyone – apart from this blend of traditional and modern, stems from its exciting location – on one side detached from everything and everyone, and on the other, close to everything and everyone.
VILLA EOS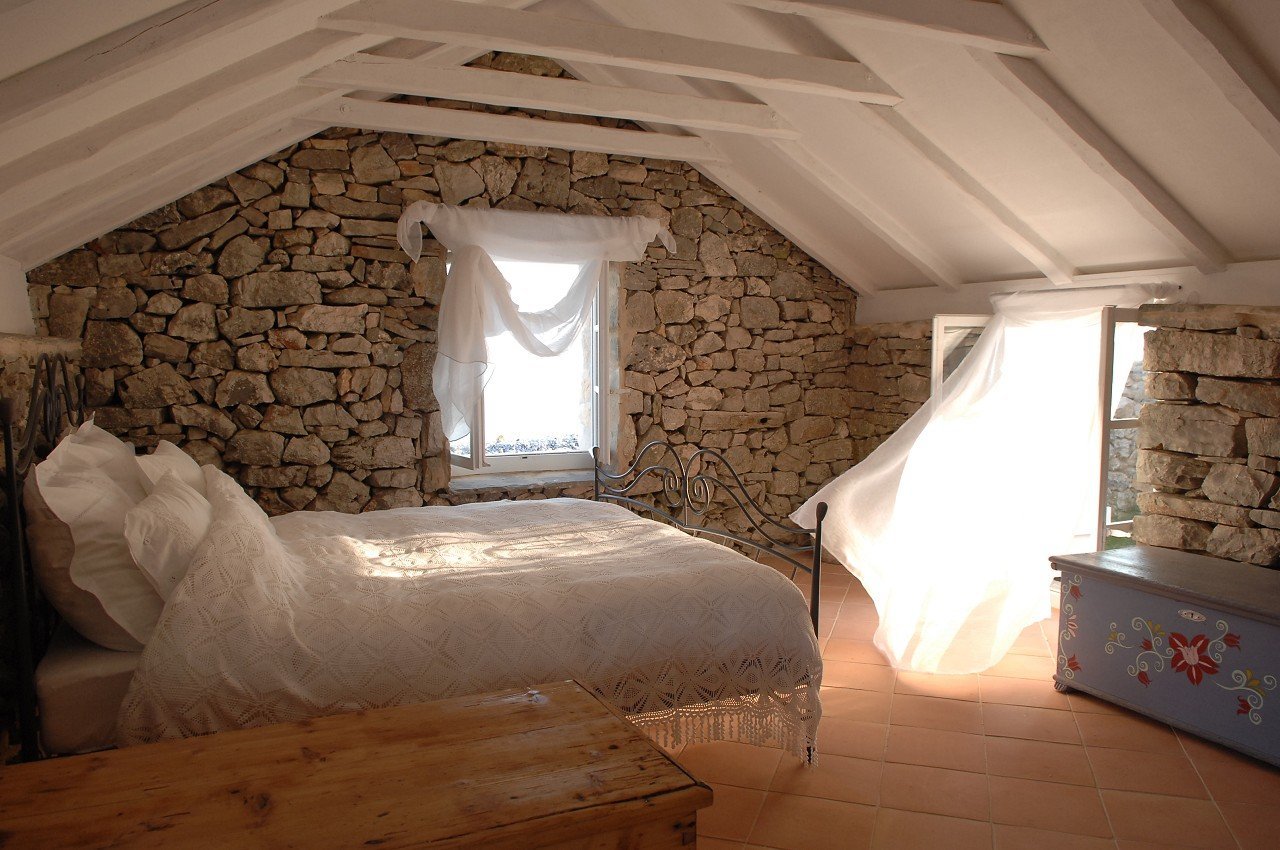 Because of its location, this villa offers an ideal opportunity for jogging and cycling, long walks, and relaxation. Villa Eos is some 500 meters away from the sea, 45-minute drive to the town of Hvar, and a 20-minute drive to the nearest larger town, Jelsa.
Its stunning infinity pool is in the perfect location with beautiful views of the south side of the Island, adjacent islands, and the breath-taking sea.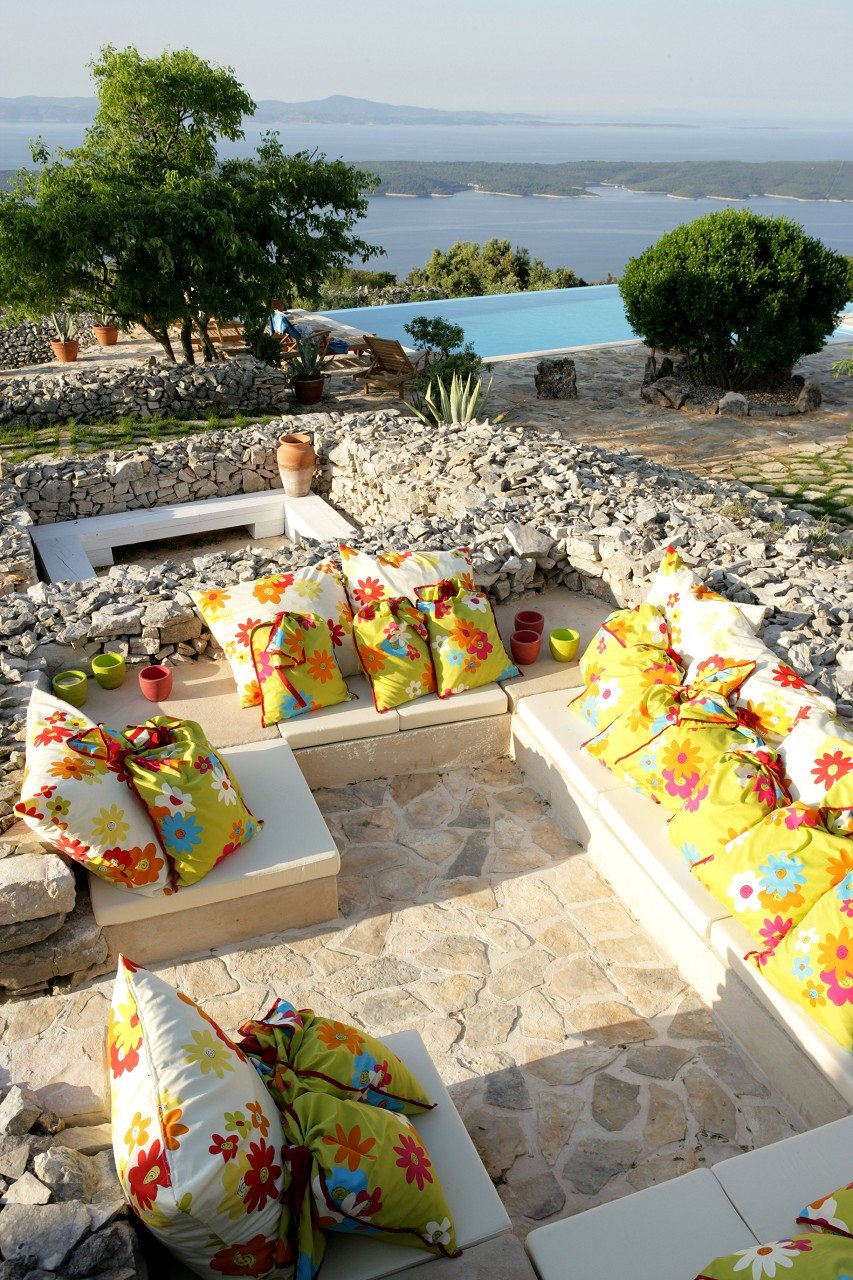 Villa Eos allows you to achieve complete inner peace and will enable you to remember the long lost and much-needed unity of man and nature. Gifts that villa Eos selflessly give are priceless.
It is a perfect place for those who are in search of their true self. To those who already know who they are, it will help affirm their oneness.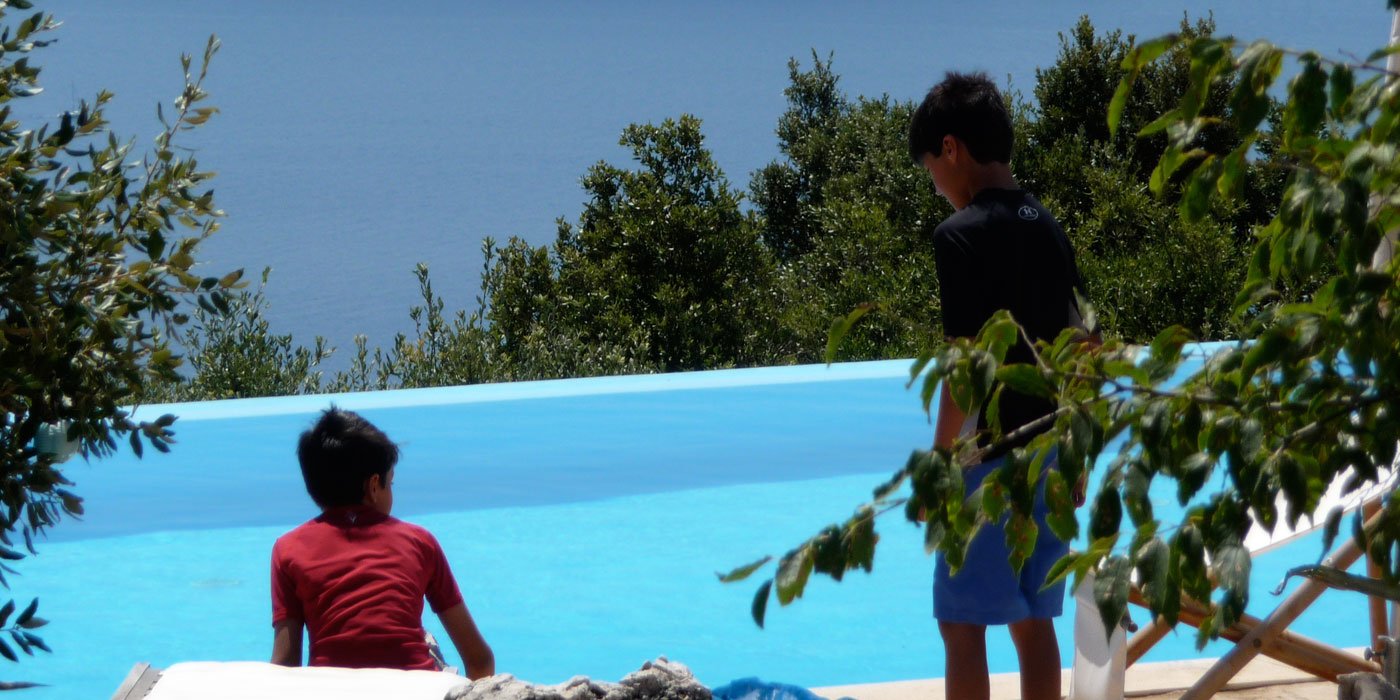 There are many other beautiful and similar villas and cottages for you to search for your next vacation. We only suggested these two for you to imagine what kind of paradise is awaiting you.
After spending some time on the Hvar Island, enjoying all the beauty it offers, you will be able to return to your everyday life refreshed, well-rested, and relaxed, and with lots of beautiful memories and strong wish to come back soon. 
Do not cancel your dreams.  Make sure that you are safe. On Hvar island, you will be.
See you soon!