We could not overemphasize the beauties of the island of Hvar, its nature, culture, and crystal blue sea.
This time we recommend you some of the Hvar most loved beaches by the tourist as well as locals. Some people did note that some of the beaches are quite inaccessible, but there are many more people who enjoy these beaches created by nature, sun, and wind, its beautiful hidden bays, and the crystal-clear sea. None of these beaches will leave you indifferent.
Most beaches on the island are rocky, located in bays, and surrounded by pine trees or low vegetation. But the island also hides some beautiful sandy and pebble stones beaches that enchant visitors. Families with children will love the beaches on the south side of the island, while adventurers will find beaches on the north side thrilling.
There are so many beaches on the island but here are our top 5 choices.
1. ZARAĆE
On the south side of the island, located between Hvar and Stari Grad town, there is a small village of Zaraće with a large pebble beach. The best way to reach Zaraće beach is by car or taxi. The beach is surrounded by large rocks that create sea salt that a nearby restaurant uses to prepare their dishes. For those with an adventurous spirit, these rocks are ideal for diving.

2. MLINI (PAKLENI ISLANDS)
If you cannot find a suitable beach on the island itself, we suggest you sail to the island of Marinkovac, which is part of the Pakleni Islands. When you arrive on the island, just follow the signs that lead you to the Mlini beach. Although this pebble beach can be crowded during the peak season, it is quite a different picture in September or October. There are cafes, restrooms, and a restaurant serving traditional Croatian food right on the beach. You can also rent umbrellas and deck chairs.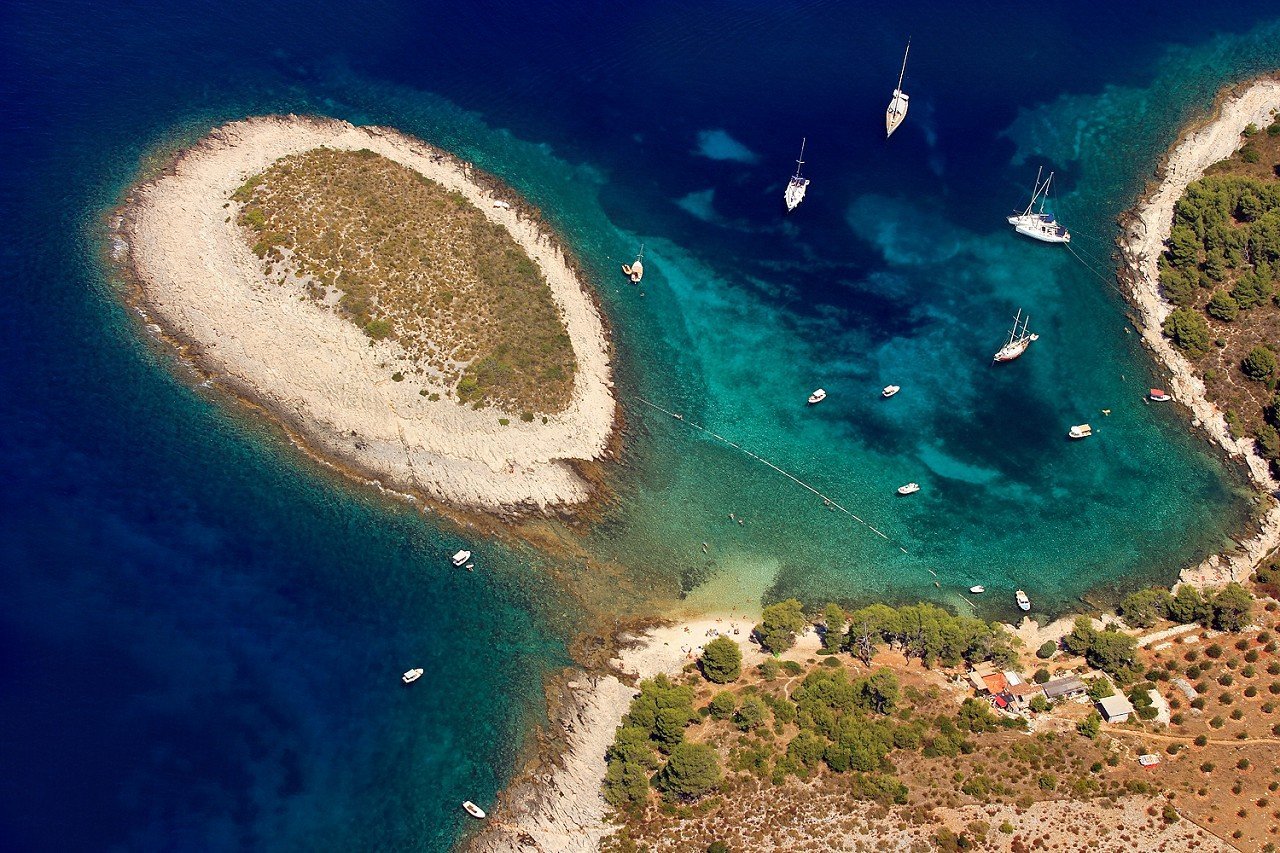 3.LUČIŠĆA
One of our island favorites is Lučišća a cove, located between Sveta Nedjelja and Dubovica bay. Beautiful Lučišća is blessed with crystal clear waters, a lot of sun, pebbles, and sound of silence, crickets, and birds. Maybe it is not the closest, or quite easy to reach, beach - but it is worth any effort.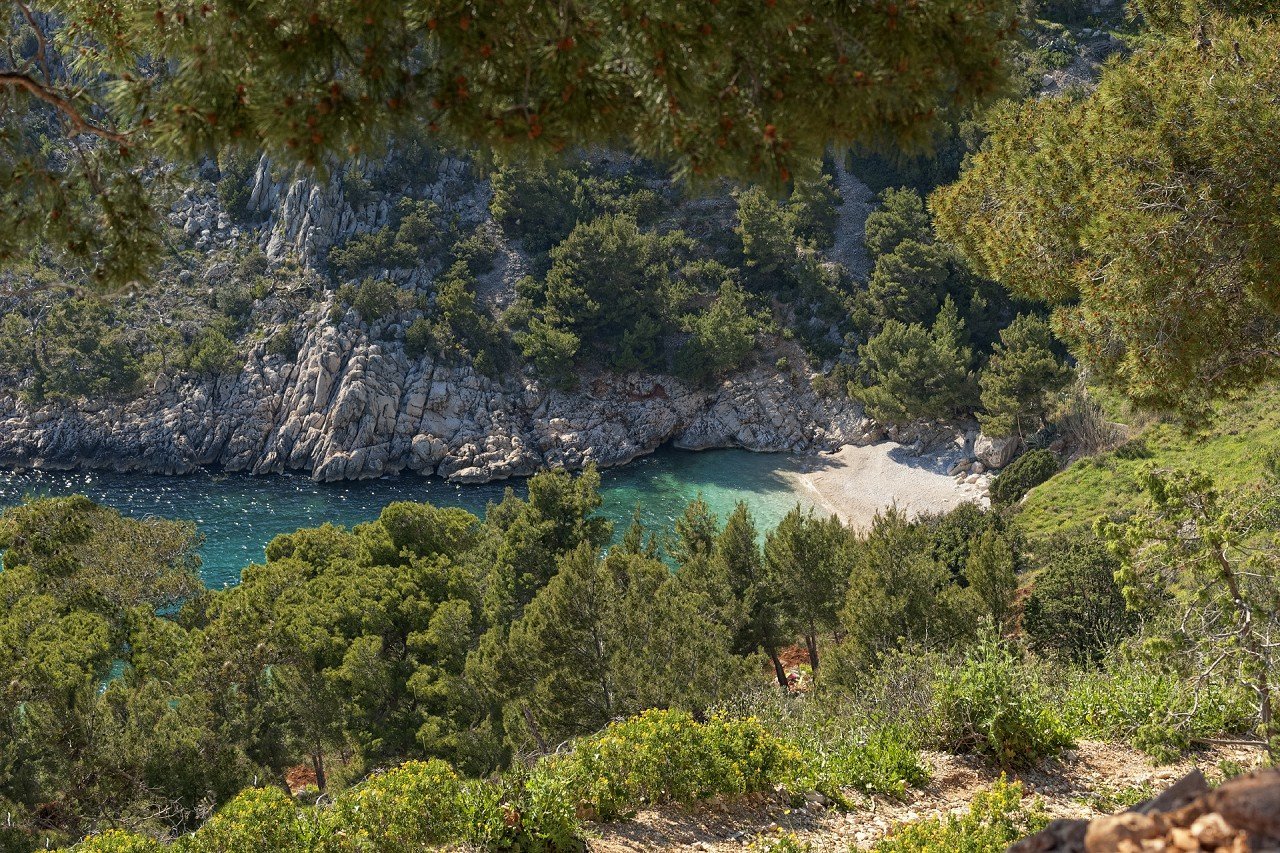 4.DUBOVICA
Dubovica beach is another famous beach near the town of Hvar. It is in a picturesque cove that has attracted both domestic and foreign visitors for years. Unfortunately, there is no shade on the beach, so do not forget to bring your parasols and creams with a high protection factor. Nearby there is a restaurant with a good fish and meat menu.

5.MEKIĆEVICA
Mekićevica, a small beach surrounded by rocks and fragrant pine trees, is located near the town of Hvar. The beach can be reached by taxi boat from Hvar or walking along the coast from Pokonji dol. It is isolated from the main roads and popular with naturists as well as adventurers who like to jump from the rocks on the beach. There is only one restaurant near the beach so bring your snacks and water with you.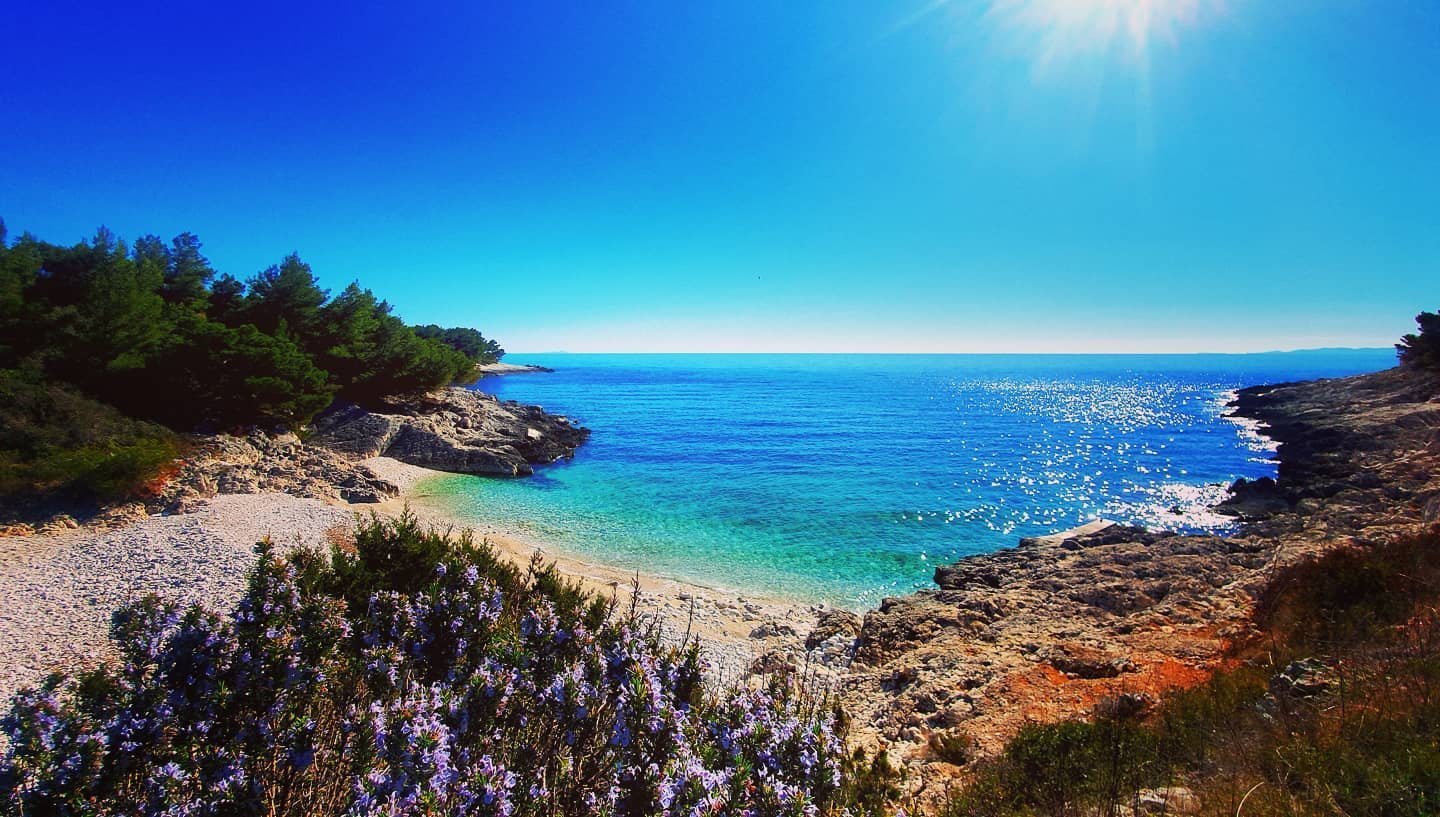 *Mekićevica Photo Credit: Toni Carić Rico
So, this is our choice of the top 5 beaches on the island of Hvar.
We can guarantee you one thing; wherever you go swimming on the island, crystal clear blue and the unpolluted sea awaits you!
You will undoubtedly find great joy and make your beautiful memories on our beloved island of Hvar.