Lunch-time approaches, and I don't have the willpower to go out into that grey and cold. I will stay in the office and enjoy looking at the beautiful sunny beaches on Google and indulge in a search for some charming exclusive apartments where I wish I could spend my next summer holiday.
I am missing summer so much …I NEED AN ESCAPE!!
So decision made - I am definitely staying in the office searching and dreaming about my summer vacation, browsing accommodation options with beautiful images of summer, sea, and sun!
This summer my husband and I decided we will go to Croatia. I had heard so many great things about the country, but have never been there before.
We will take a lovely exclusive apartment and enjoy the charms of the island Hvar in Croatia.
What shall I browse for? Google, here we go – "exclusive apartments in Croatia".  Show me what you can do.  WOW, so many choices for this search - exclusive apartments, villas, and even cottages!
Let me dream a bit about a fab holiday for us this year in a luxury villa.
Gosh, these villas are amazingly luxurious. Sea views, infinity pools that touch the sea and the sky. And look at these colors, décor, and landscapes - truly amazing!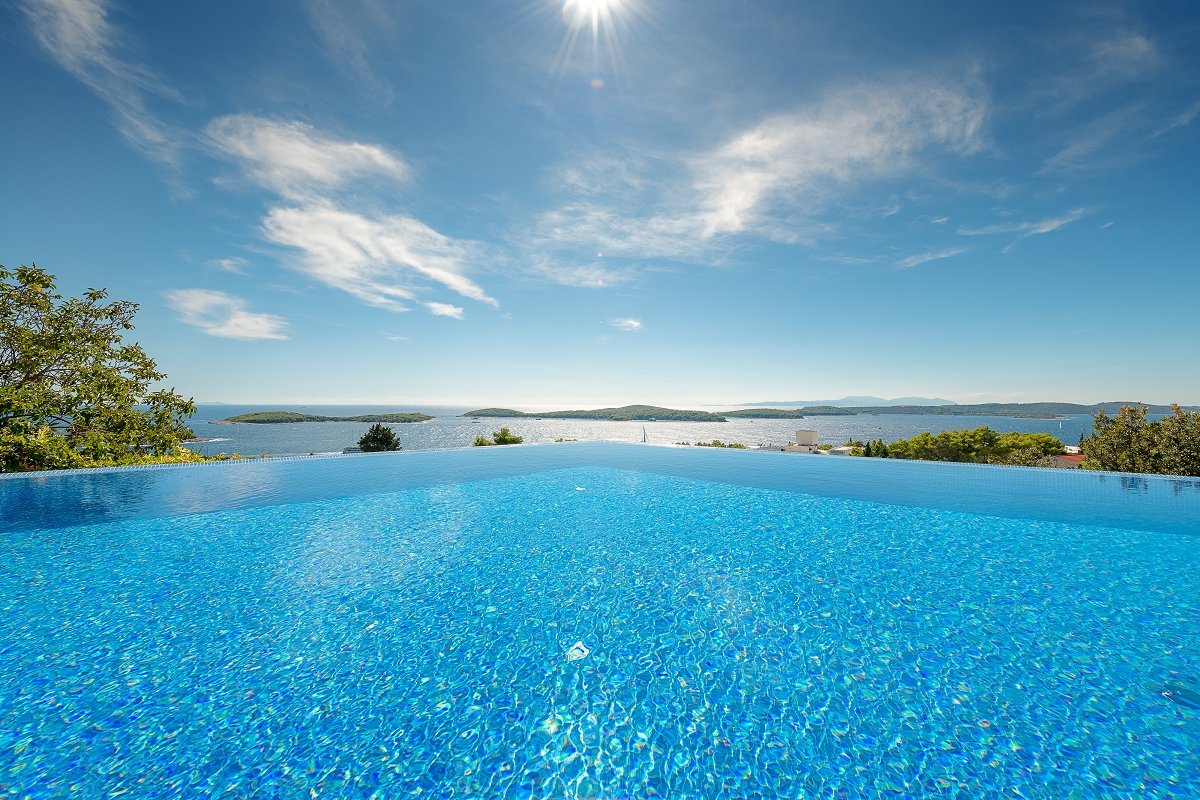 This Villa Plutus seems to be a real luxury!
Should I check the price? Better I didn't. But what had I expected? After all, it is a VIP villa for eight fortunate people.
I think the apartment is a much better option for me and my hubby. But never mind, nothing is wasted as I am enjoying free luxury indulging this lunchtime.  I already feel relaxed and happier :) 
Uncle Tom's Cabin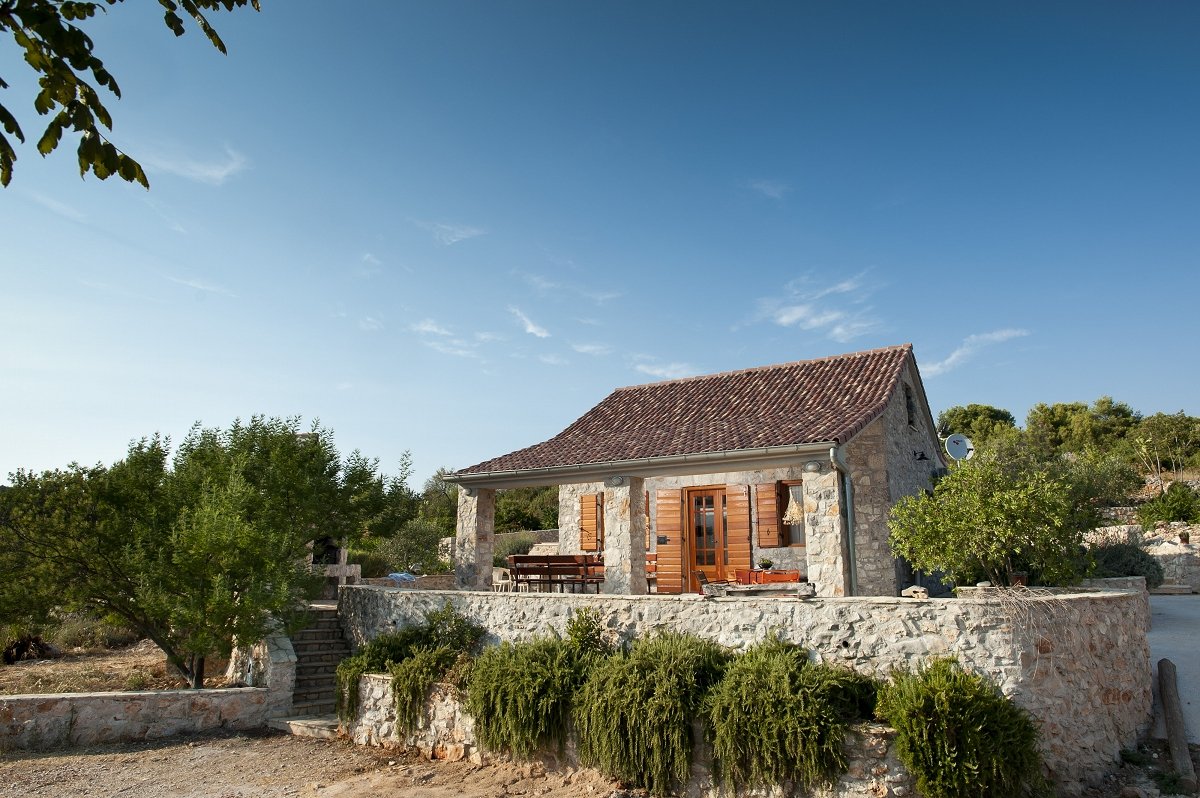 I didn't know there are cottages on the Croatian coast. Let me check them out – one never knows.
This cottage Calleis – an interesting and unusual name. And it looks very nice. Fabulous.
What is this, a heritage cottage with a pool? This is unbelievable. Look at this charming small stone house in traditional a Mediterranean country style with a wooden porch and fully furnished. Definitely keeping this one on the radar.
Let me see what else is on offer under the cottages…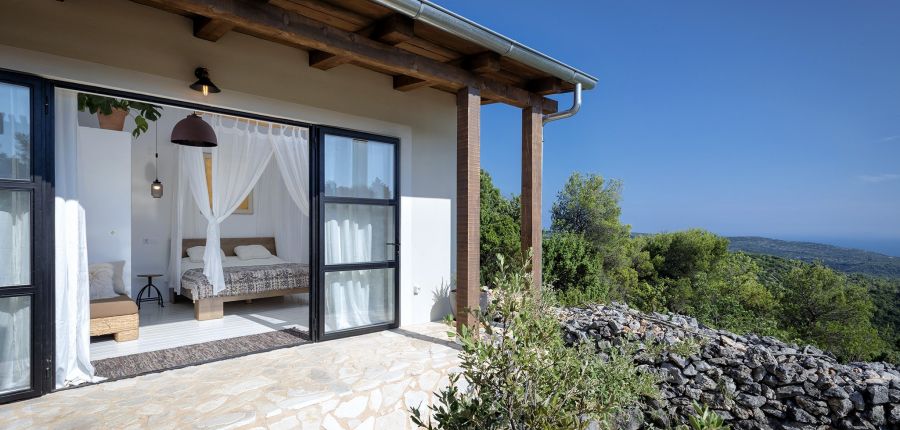 Another unusual name. Croats seem to like ancient Greek names!?
Just what I need – a hammock with amazing sea views … what a great chillout spot!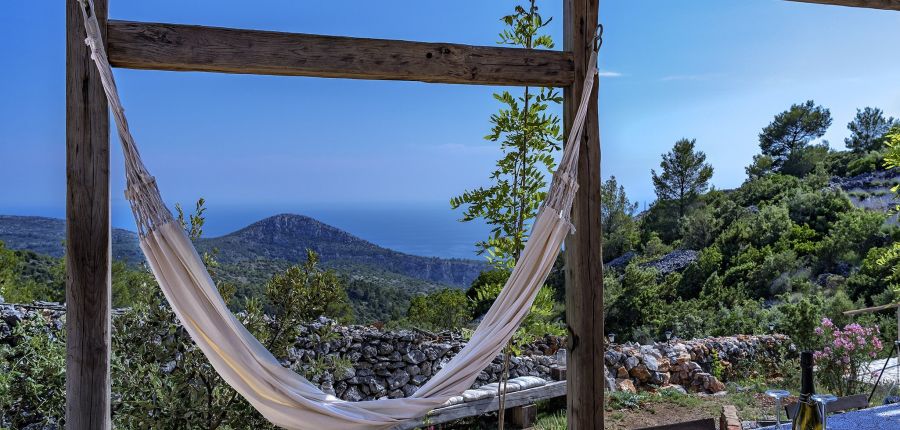 This cottage seems to have a great outdoors surrounded by the true colors and scents of Mediterranean vegetation. And the crystal blue sea is not so far away. This is paradise. Pure pleasure.
Oh WOW – check this one! Cottage Chronos. I love it!
But I dread to even check the price of it as this is love at first sight, and I'm afraid I will be disappointed. 
Well, if we decided to enjoy our summer vacation and not waste this lunchtime, I better check the price.
Ok, here we go. Deep breath and click. Wait, wait, what is this. Daily price for four persons?
Let's check that again. Yes, it is a daily price for a person. Where is the calculator when you need one?! OK, one more time. The price divided by 4. Yes! it is the right price. This paradise is cheaper per person than renting an exclusive apartment. I can't believe this. Take a deep breath and relax.  
Am I lucky or are the prices of the cottages similar to the cost of exclusive apartments?
Let me go and check another one. I am right – the prices are more or less the same.
This is what I want. This is better than the royal palace for me. We can call our friends up and go together. Rod and Barbara would enjoy this piece of paradise and we can finally have that joint holiday together.
I should call my husband and send a link to him and Barbara, they will love this for sure.
This was the best-spent lunchtime ever. I am so excited. And look, outside isn't so grey any more…