We know that you've heard many times why you should visit the island of Hvar, and yes – our title may sound like clickbait (well, it is a little clickbaity), but these reasons really are incredibly important, and incredibly important things need to be repeated many times. We particularly find them worth repeating at a time when we all want to think about something relaxing and beautiful, such as a relaxing holiday on a beautiful island, far from the chaos of all that civilization currently offers.
An island called Hvar is one of the few destinations in the Adriatic that offers just about everything. You get to choose exactly what suits you. And that is just perfect about Hvar – that freedom and the possibility of choice.
If you are looking for a suitable destination to rest your weary body, to rouse your drowsy spirit or just a  good trigger that will ignite the spark of artistic creativity and rebirth of life inspiration, the island of Hvar is the perfect place.
Those who are looking for the backdrop for the perfect Instagram photo with the hashtag #foodporn, as well as all sincere lovers of good food, will enjoy traditional island cuisine that has remained traditional or traditional island cuisine turned into a fine dining experience that would spark the imagination of the pickiest of foodies.
Those of you who are looking for fun can look forward to party clubs, beach bars, and the absolute unpredictability of life, from dusk to dawn. Of course, we can count on this in the 2021 season if everything goes according to the COVID-19 plan. Let's all get our vaccines so we can travel wherever we want and dance until dawn. If it doesn't happen in 2021, we always have 2022 – we will not give up!
When we add to this the pristine nature of otherworldly beauty that was simply gifted to the fortunate people of Hvar, when we throw in interesting opportunities for adrenaline sports and activities on land and at sea, as well as all the hidden wellness spots on the island, we bet you could very easily think that perfection still exists, and that you as a guest of Hvar are part of the perfection.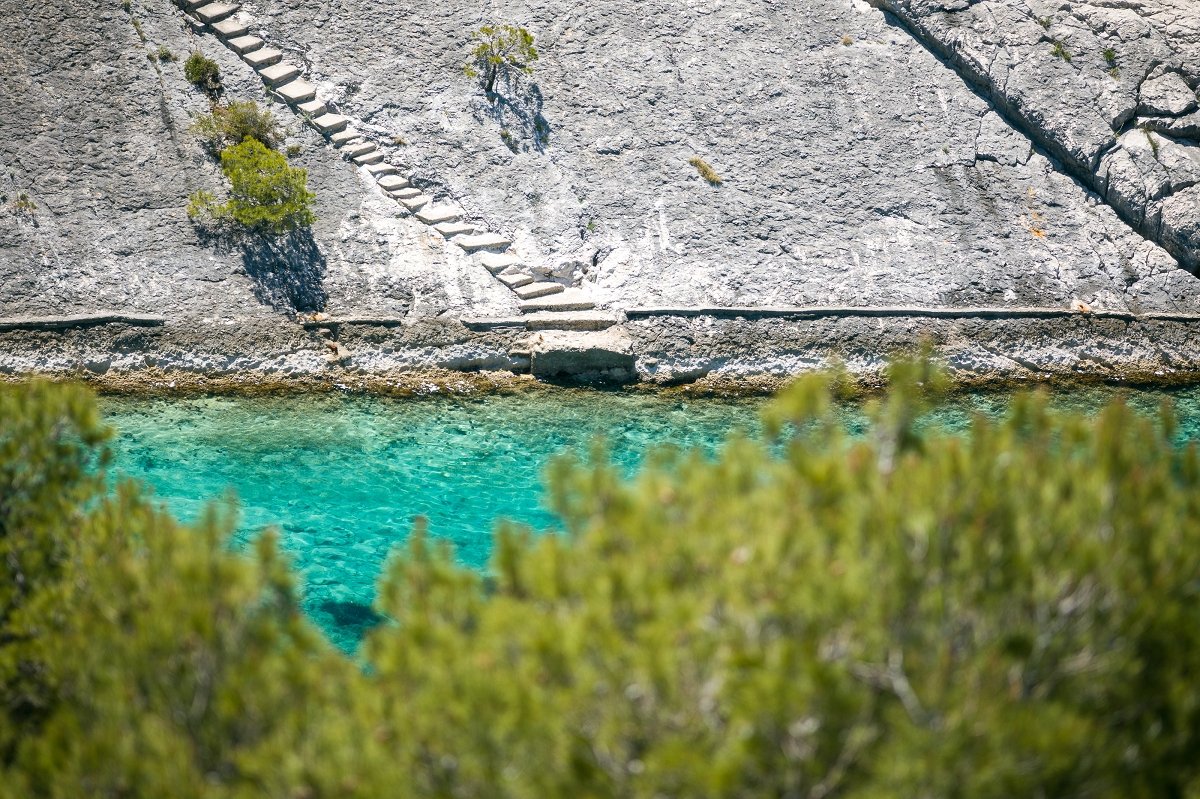 Give us a few minutes of your time and learn some interesting facts about Hvar, allowing us to at least try to explain why both Croats and foreigners love this island in a way that they keep returning to it time and time again, even when love at first sight fades. It is impossible, of course, to mention all the values ​​of Hvar in such a short text nor evoke the energy that connects the land, the sea, and the people who live on the island and who sail to the island. But we can (and will) try to give you at least a small part of this beautiful Hvar story.
That energetic, addictive part is something you'll yourself feel one day if you're lucky enough to come to Hvar. Here are six important reasons why it would be nice to visit Hvar this year, if you haven't already, or come back to it, if you already know all of this anyway.
1. IT IS SPECIAL
From the moment you enter the port and get a first glance of it, it becomes clear that this island is special.
The diversity of Mediterranean foliage, the colors and scents of flowering island plants. Belvederes overlooking the endless blue of the sea and sky. The mosaic of neighboring islands and islets. A long history that you will see and feel at every turn. An energy found only in places of abundant nature, full of sunshine and crystals.
That this is a beauty worth preserving and experiencing is best evidenced by the fact that Hvar has so many items on the UNESCO World Heritage List – from the Mediterranean diet, KLAPA as traditional polyphonic a cappella singing, ZA KRIŽEN Easter procession, lace made by Benedictine nuns, the art of drystone walling, and CHORA PHAROU, the best-preserved example of the Greek tradition of land division in the Mediterranean.
Wherever you go, something new and interesting to experience awaits you.
There are beautiful abandoned settlements such as Malo Grablje, rows of vineyards and fragrant lavender, ancient olive groves, churches, and monasteries surrounded by foliage. There are beaches where the sea is so clean that at times it seems transparent. There are stone buildings and labyrinths of paved ancient streets that exude the charm and spirit of the past.
Take a walk along the streets of town. Embark on a long trip to nature. Sit on the terrace of one of the charming cafés and restaurants. Experience the island of Hvar just as it is in its essence – both nice and wild, urban and primitive, strong and gentle, soft and hard, but always, always ready to give a hearty welcome to everyone who visits.
And when you want to save a moment to remember or show it to the world, one thing is sure – the shots of Hvar look perfect, even without filters.
2. IT IS EXCLUSIVE
Hvar is not just an island of sun and sea, although the sea here is incredibly clean and tempting, and there are more sunny days than anywhere else.
The world's elite have long chosen it as a favorite destination to which they often and gladly return. During the season, celebrities from all walks of life can easily be seen in these streets. As a result, the offer on the island has flourished and follows the refined taste of its visitors, whether they are famous or not.
It is also known that no yacht cruise along the Croatian coast is complete without docking in the Hvar marina. And when you step ashore, luxury accommodation, excellent restaurants, and a variety of activities await you.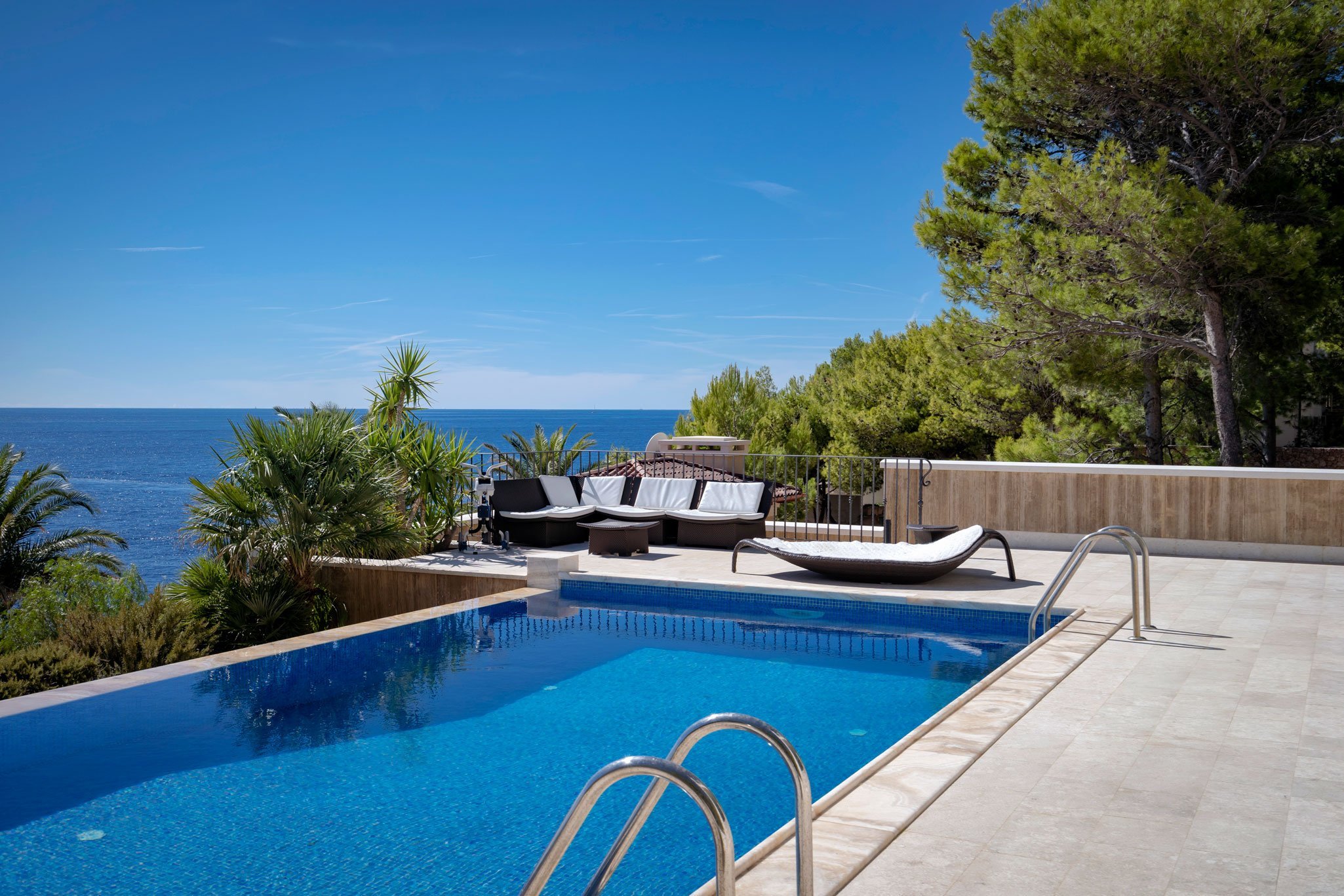 3. IT IS TASTY
Dalmatian specialties are the target of global foodies, and Hvar is like an exhibition of the best that this cuisine has to offer, so it is worth visiting in search of gastronomic delights.
Take the opportunity and get acquainted with the local traditional dishes, served the local way or skillfully adapted to the fine dining concept. The ambiance is perfectly fit for enjoyment. Sit back, relax, and enjoy a real feast for all the senses.
Hvar is best known for its gregada. The basic recipe includes only fresh fish, potatoes, onions, parsley, and wine. As every Hvar family, every village, and every restaurant has its own version of gregada, the complexity and taste of this ancient dish depends on where you decide to try it.
You can choose from a variety of restaurants, from traditional taverns to super luxury restaurants, and the dishes cover the best of local and international cuisine, so you will easily find something to your liking. Ask us for advice if you are unsure.
After enjoying seafood specialties, the freshest first-class fish, delicious lamb or veal baked under the bell, stewed meat or fish, gregada, and homemade pasta, round off the experience with the most famous Hvar dessert – gingerbread. These recognizable sweet biscuits of various shapes decorated with sugar cream have become a trademark of Hvar.
Unlike the spicy Zagreb version, here we don't use any pepper. Hvar gingerbreads were named after the old local name for allspice.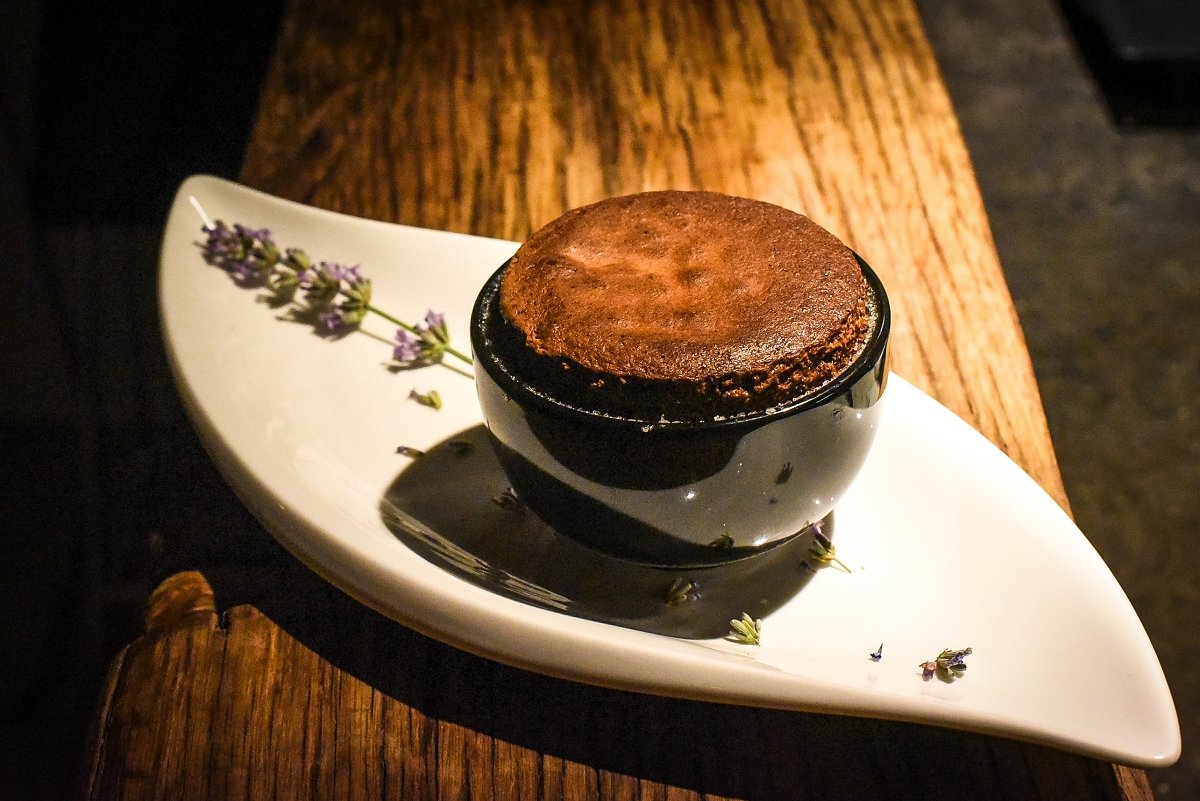 4. IT IS EDUCATIONAL
There are two main reasons why Hvar has become a historical hub and the cultural hotspot of Croatia.
The first is its tempting position, which has long intersected major sea routes. That is why Greeks, Romans, Croats, Venetians, and Austrians have fought for Hvar throughout history, and each nation has left a trace of its cultural heritage, visible at every step.
The second is its incredible natural beauty, which has imbued artists from all fields with endless inspiration.
Let us mention only the imposing sacral architecture, churches, monasteries, and chapels, but also the intangible heritage such as the Za Križen procession, which is protected by UNESCO.
Let's take a look at some of the most important works of Croatian literature, such as Hektorović's Fishing and Fishermen's Conversations and Lucić's Slave. We admire time and time again the delicate Hvar agave lace. Let us also recall that the first public theater in Europe operated here, as early as in 1612.
Learn more about Hvar's heritage by visiting Hvar's museums and browsing art collections and the many galleries scattered around the island.
If you want to learn more about Hvar, there are Villas Hvar tailor-made day trips that you can check out at https://villashvar.com/en/daily-escapes.
Hvar is like a magnificent open-air museum; in exploring it, you will experience the true image of the splendor of culture, history, and beauty of Croatia.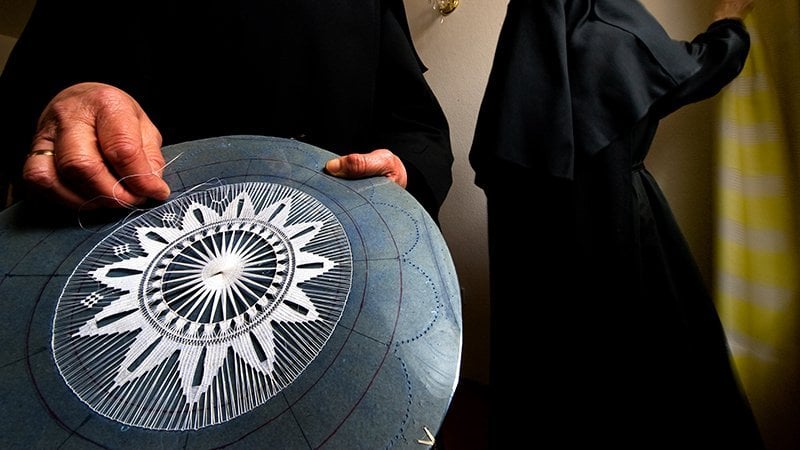 5. IT IS PRIVATE
On Hvar, you will both see and be seen, if you wish. But when and if you want to take a break in the luxury of private accommodation, it is good to know that complete peace and privacy awaits you close to the city amenities, and away from prying eyes.
The Villas Hvar agency has in its Collection the most beautiful houses on the island of Hvar and will help you find accommodation that is perfect for you.
Whether you are traveling with your family or your friends, whether you want modern luxury or a touch of tradition, it is easy to find the ideal accommodation in the Villas Hvar collection.
Luxuriously decorated traditional estates, beautiful modern villas, and charming cottages await you, equipped with everything you could wish for during your summer vacation.
Whichever part of the island you want to stay in, in one of Hvar's towns and villages or in complete solitude, the Villas Hvar portfolio will offer a home away from home exactly to your taste.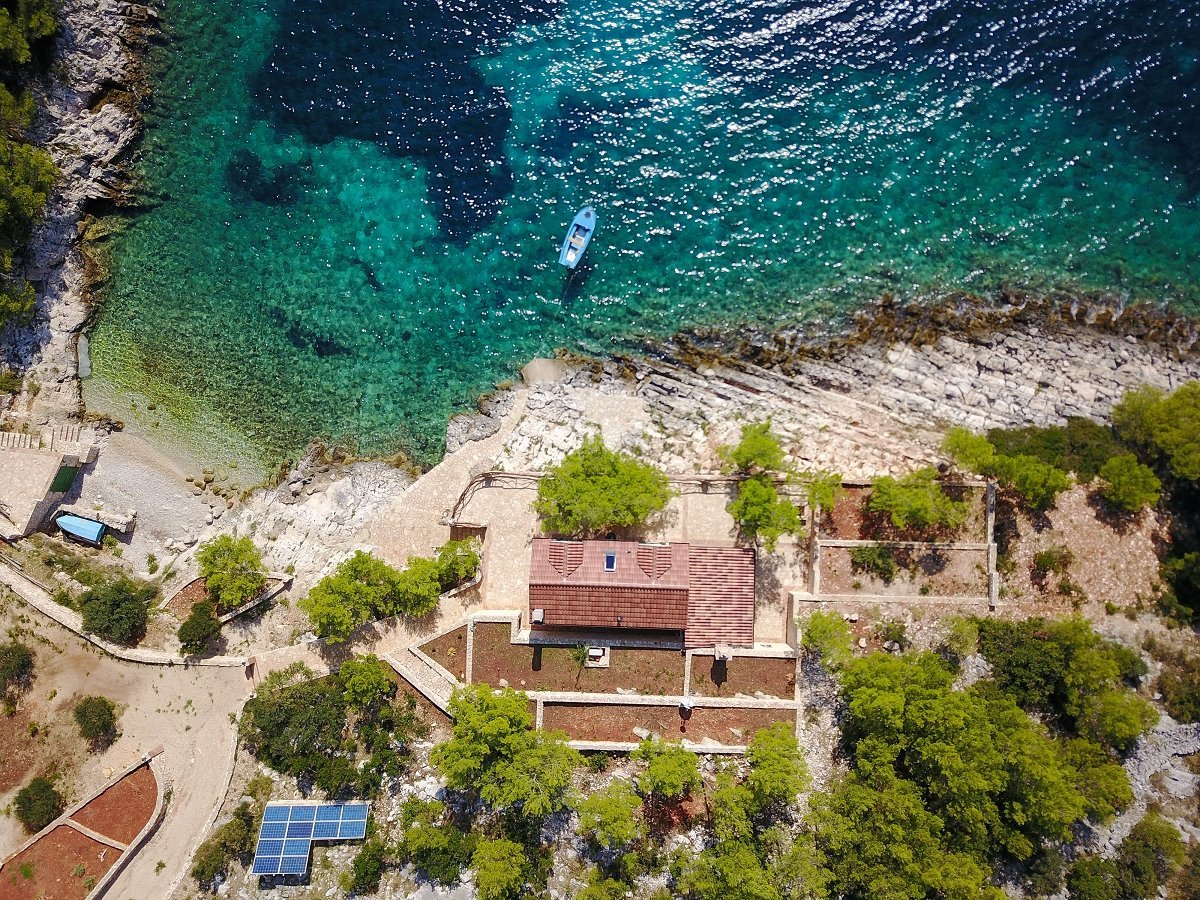 6. IT IS SAFE
Rules about traveling are changing every day, but you will be able to visit Hvar in the not-so-distant future and let us take care of you during your holiday.
Imagine how nice it would be for you and your family to rent a beautiful villa with a swimming pool and have the option of your private chef or catering in the villa whenever you want. There are no overcrowded pools, no public dining areas (if you don't want them), or any need for social distancing with strangers.
Concerned over any aspect of your health or safety? Villas Hvar Concierge Service is available to you 24/7 to answer any questions or concerns that you might have and help whenever possible. 
Finally, why not enjoy your vacation without thinking about every detail? We know that much of the real luxury lies in a completely carefree vacation. You definitely deserve it, and Villas Hvar offers the perfect solution.
Think of Villas Hvar 24/7 Concierge Service as your professional and unobtrusive advisor and organizer, from the moment you start planning a trip to the island to the moment you leave the island.
You do not have to think about your health and safety, restrictions and social distancing; as your host, Villas Hvar Concierge will guide you safely and comfortably throughout your vacation. On arrival and departure, we will organize a safe transfer to the accommodation unit, and during your vacation, we will be at your disposal for everything you might need. Let us take care of all the details like buying tickets, setting up yoga or fitness classes, babysitting, car rental or daily tailor-made trips just for you and your family and friends.
No matter how you imagine your dream vacation, Villas Hvar 24/7 Concierge Service will make it possible for you. We guarantee you a very carefree, very safe stay on the beautiful and relaxing island of Hvar.