If you have already decided to spend your vacation on Hvar island, Croatia, and your first choice is to rent a luxury villa, you are only halfway there.
There are so many beautiful villas on the island of Hvar it's not easy deciding.
Beyond a beautiful house with a pool, every villa is special with a unique history, in an exceptional location, and much more.
So today we present our choices of 3 most charming villas on Hvar island. These villas might not be the most beautiful, but we like them due to their uniqueness. They most definitely have charm and soul, exude positive energy, and somehow grow on you? 
No one can resist being a little nostalgic at this time of the year!
1.      VILLA NYX
Villa Nyx is no ordinary house, but a villa with a strong urban flair and cosmopolitan personality. You'll experience this as soon as you enter the yard, through to the interior where you feel a dash of luxury everywhere.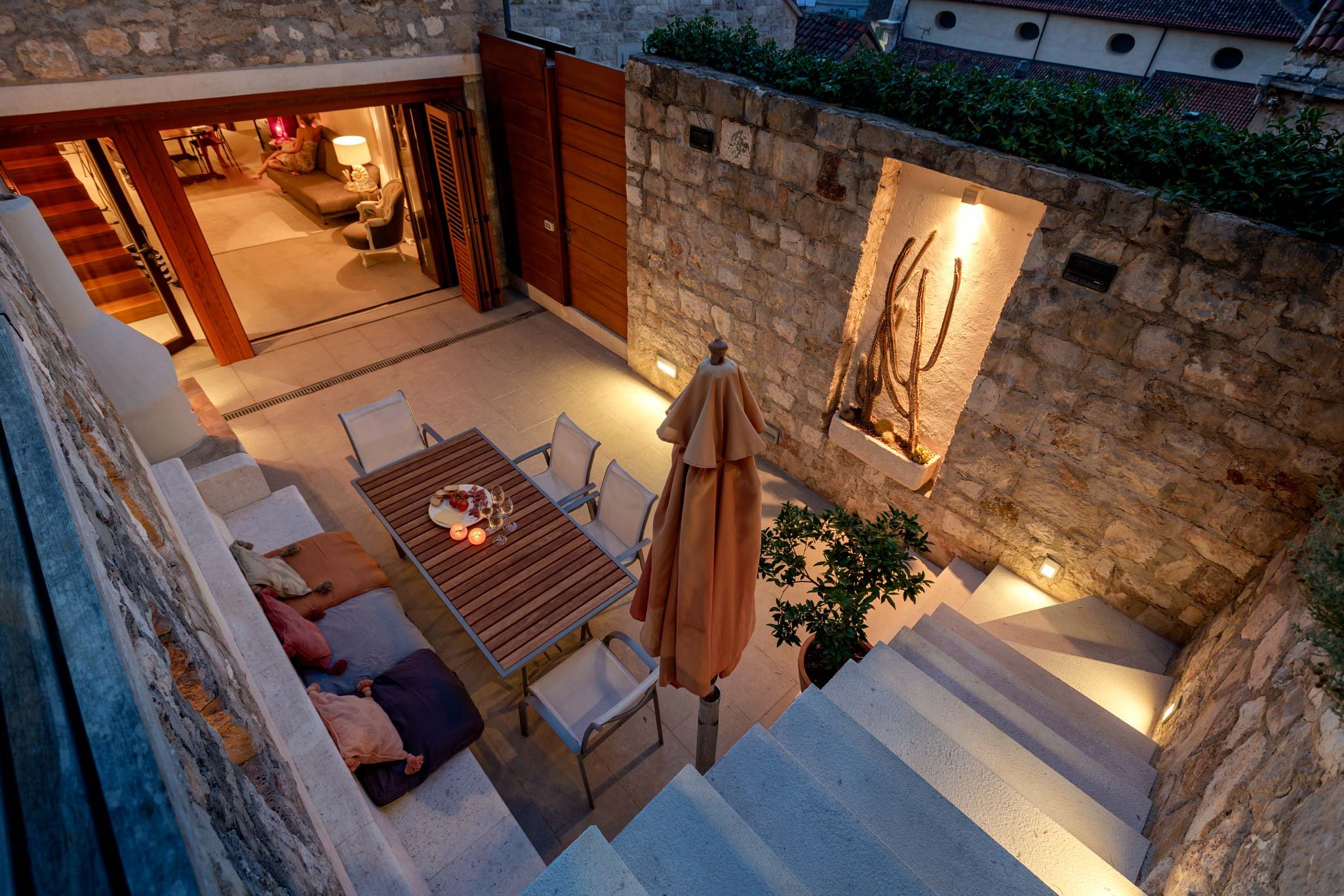 Once you enter the imposing wooden door from the street and walk into the yard of Villa Nyx, you will climb eighteen steps to reach a vanguard point, with the pool and the most romantic view of the Hvar town rooftops, the bell tower of the Church of St. Stephen, and the Spanjola fortress.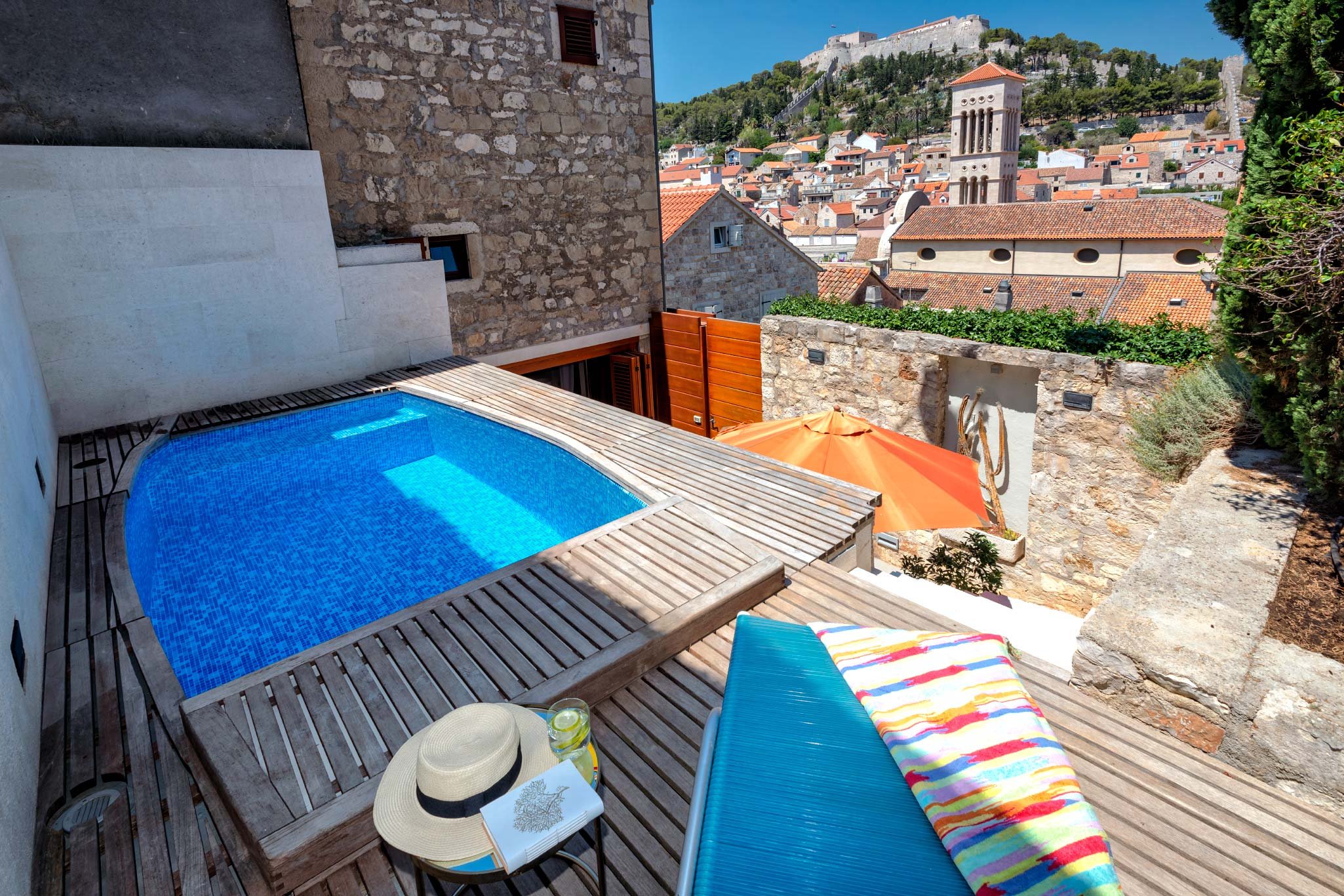 From this point in the yard, you can also see the entire open plan living room, kitchen, and dining room area on the ground floor of the villa. This area is separated by the glass as it seamlessly blends the interior and the exterior of Villa Nyx. It is simply astonishing.
2.      VILLA HARMONIA
Just like Harmonia, the immortal goddess of harmony and concord, Villa Harmonia has absolutely everything in harmony and concord – from location and design to the colors and materials dominating the villa. Everything is in consonance, oozing peace and beauty; everything is as it should always be. There is no amount of money that could pay for a place like this – it is truly priceless.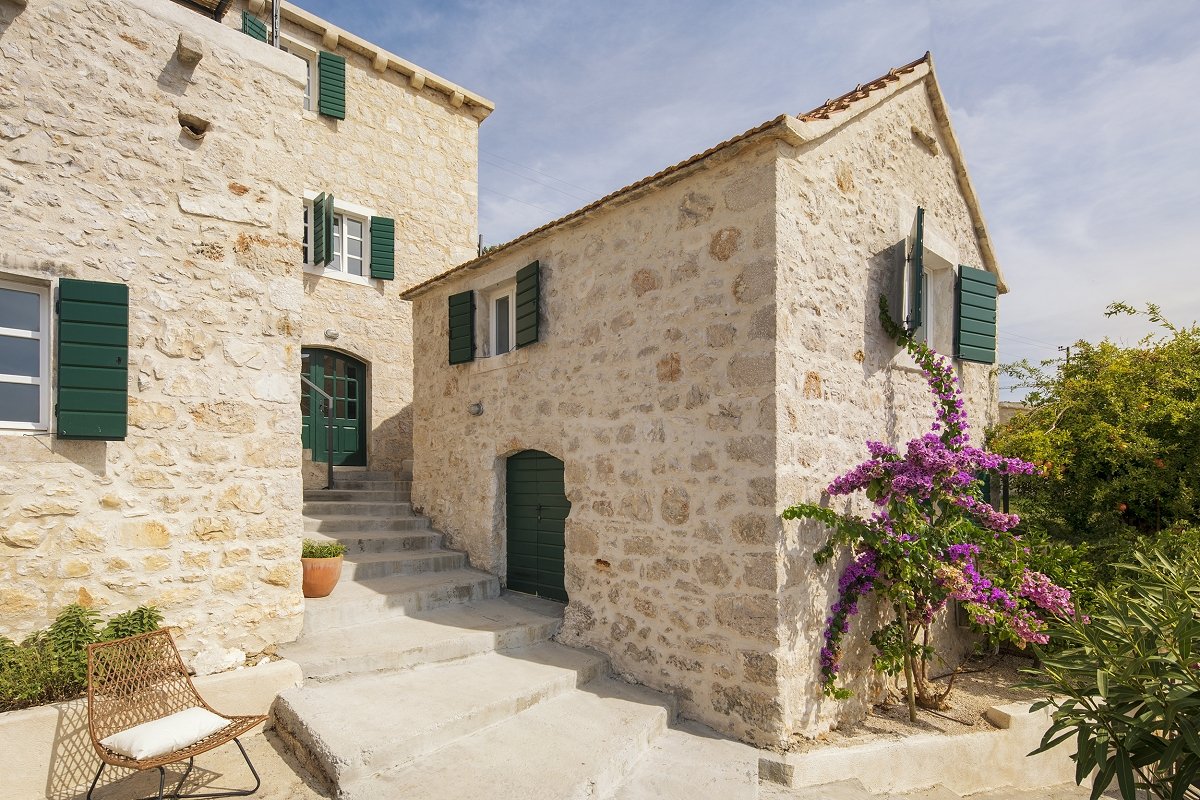 South facing Villa Harmonia is located in one of Hvar's most sought after villages, Zavala, with the best beaches on the island. A beautiful, luxurious and authentic 19th century Dalmatian farmhouse with stunning panoramic sea views.
Villa Harmonia covers about 350m2 and is dominated by stone, wood, and iron – all-natural materials. The color palette comprises stone greys, day-time whites, sea blues, wood browns, and iron blacks. Creative details add a lovely touch of romance to all the spaces of this villa.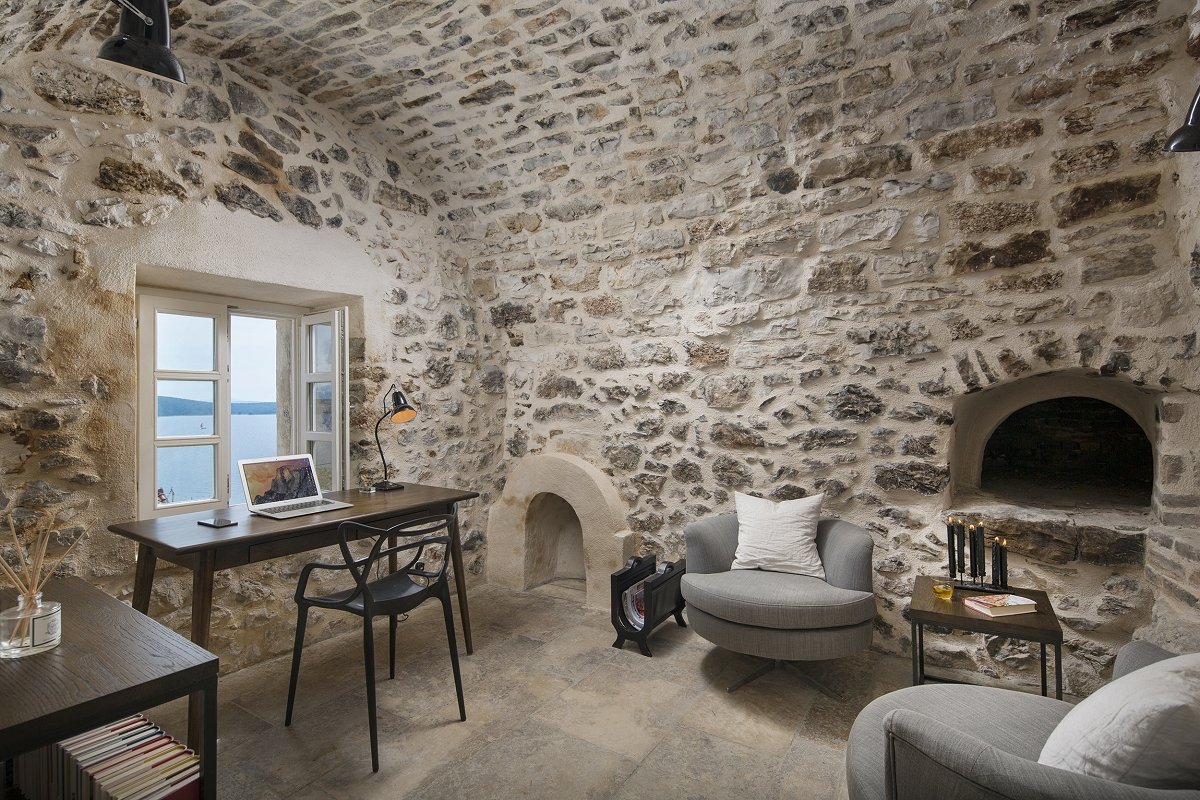 Almost everything has been custom-made for Villa Harmonia – the kitchen, the dining room, and terrace tables, lights, wardrobes, pillows and blankets, and the towels and bathrobes even carry the house emblem…
Nothing in this house is left to chance – and neither are you.
3.      VILLA THALASSA
Thalassa is a small gem among the villas of Hvar and the luxury it offers is unique – not only for its divine location but also for its amazingly styled interior, the wonderful terraces that surround it and the gorgeous foliage it blends into.
Pleasure at absolutely every moment is highly guaranteed.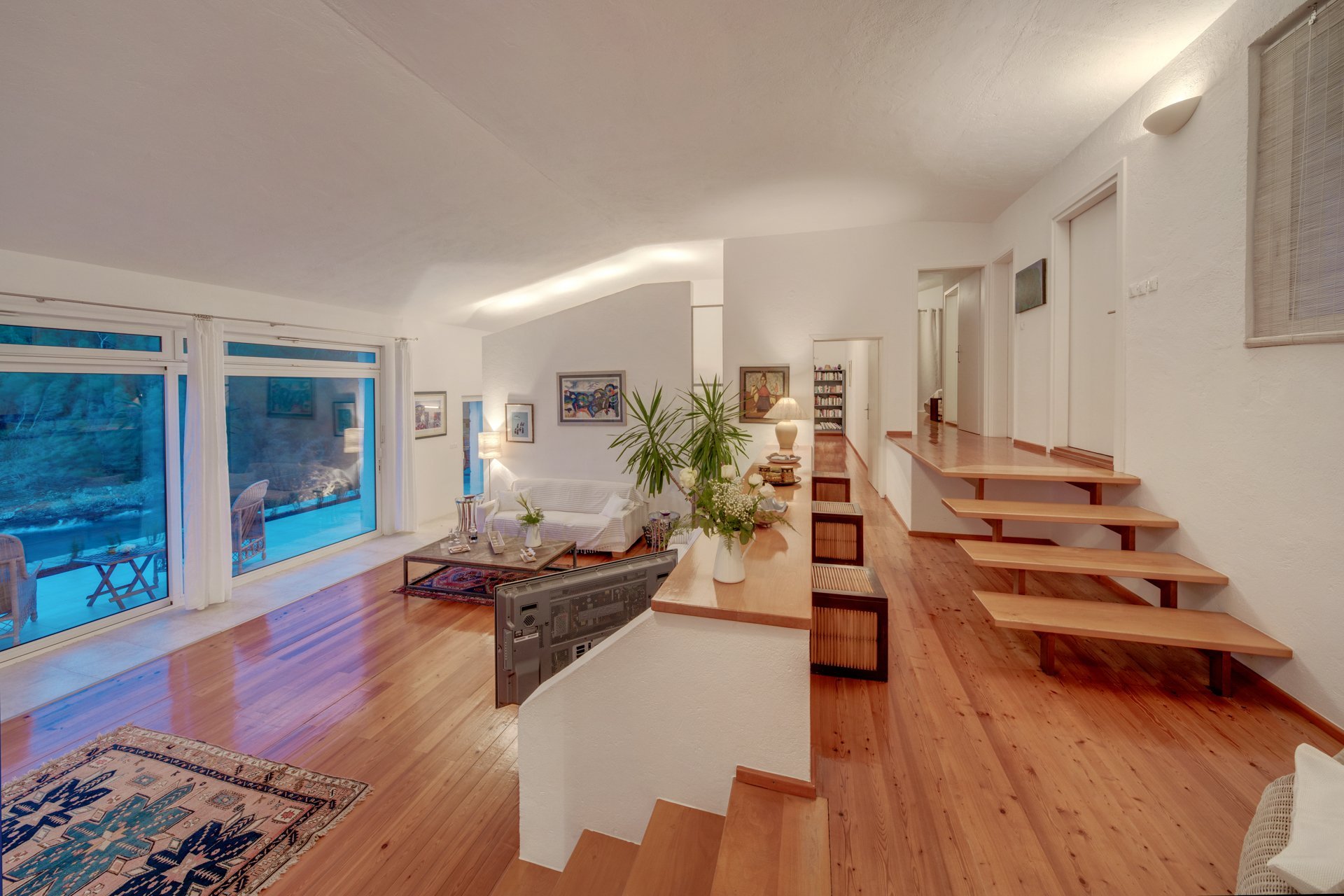 The beautiful Thalassa villa is perfect for your vacation close to the sea, located in the small Rosohotnica cove next to the village of Basina, in the northern part of the island of Hvar. This is a lovely, quiet area, blessed with rich foliage and a crystal-clear sea, yet completely free of big tourist crowds, it is an ideal place for a truly re-vitalizing vacation.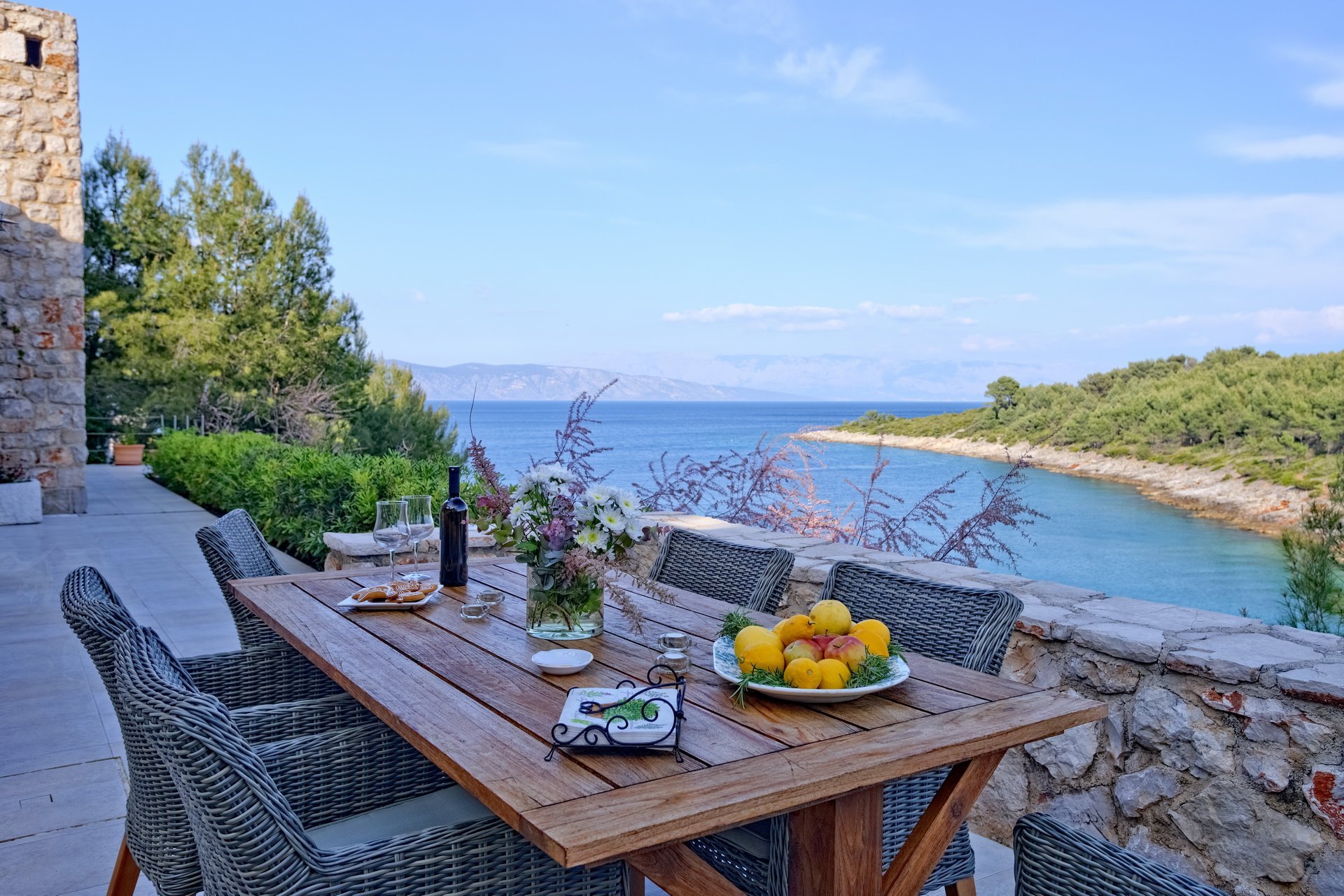 The breath-taking views from the villa softens even the toughest of hearts. The villa is surrounded by green Mediterranean vegetation and several other attractive summer houses nearby.   
This is just the beginning of your romance with the Island of Hvar…