If you have already decided that the Island of Hvar, Croatia is your preferred destination for your summer vacation, you are probably thinking of staying in Hvar town.
When visiting Hvar island people usually make Hvar town their first choice. It is more well-known than Stari Grad (translated) Old Town and many visitors don't even consider finding out the difference. Of course, Hvar town is beautiful, but if you really want to get to know and feel the real Island of Hvar you should find out more about Stari Grad and maybe even discover your true love. It is just a short 15 minutes' drive between Hvar and the Stari Grad.
Why should you choose Stari Grad?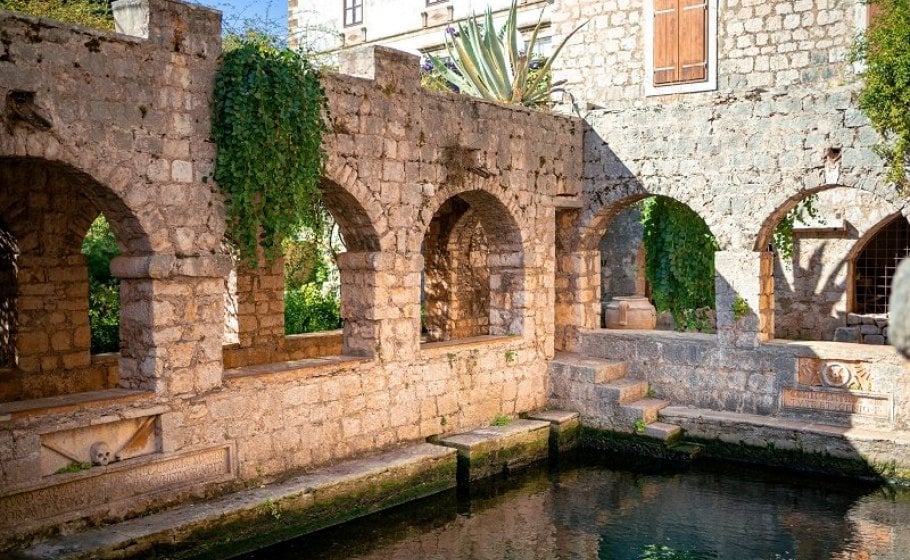 Visitors to the town of Stari Grad will discover something special. A combination of historical events that helped shape the area, together with the physical evidence that serves as proof of a turbulent past, makes this town truly unique.
The town of Stari Grad was regularly occupied throughout history, a "good catch" to many who wanted a piece of it.
Illyrians, Greeks, Romans, Slavs, Venetians, Turks and Austro-Hungarians all walked upon this tiny fraction of land located right under the bright Mediterranean sun. Some of them brought progress and others came to destroy, but all of them left something behind. Their traces can still be seen upon the city's contours – in its monuments, in its most modest residential architecture and in its streets and squares.
However, some places have an aura stronger than others.
The legacy left by the Greeks to this date is the preserved division of the fields with paths. In fact, Stari Grad Plain represents the best-preserved cadastral plan in the whole Mediterranean area and for that was awarded UNESCO World Heritage Site status in 2008.
Stari Grad is a popular nautical destination for all those who prefer to avoid the "seen and be seen" culture typical of the town of Hvar, the island's capital.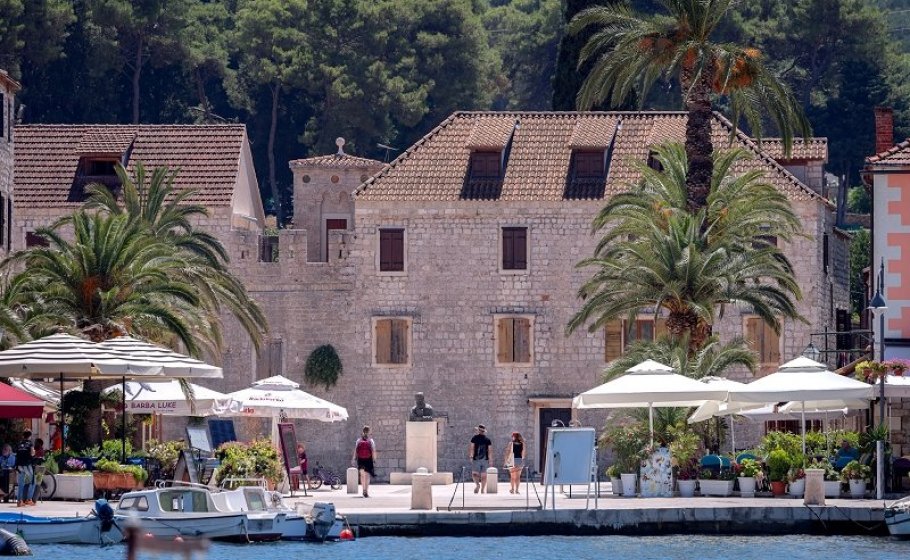 Its rich history, numerous churches, museums, and lovely little art galleries make this town a popular destination for artists and both culture and history enthusiasts.
There are numerous cafés with tasty gastronomic options in a variety of value-for-money restaurants.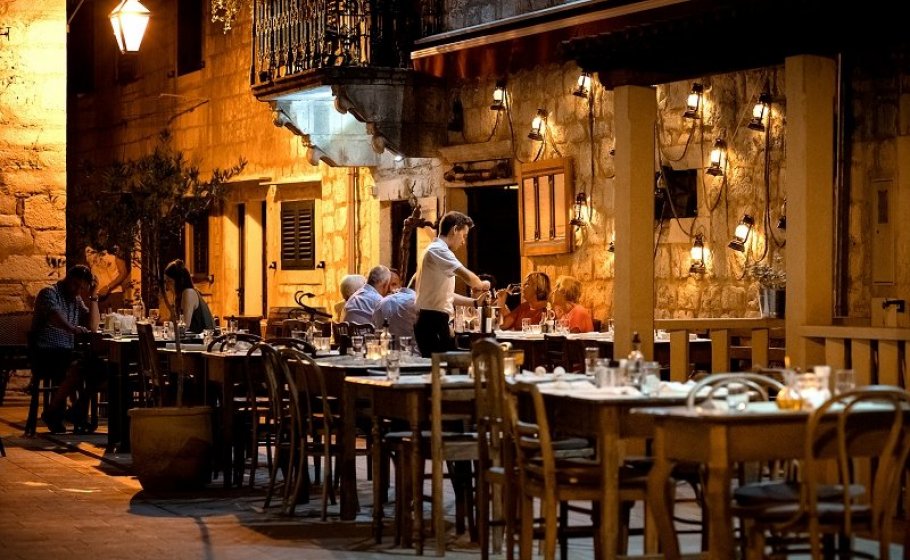 The town of Stari Grad is a great place not only for culture and history enthusiasts but also for divers, cyclists, fishermen, keen walkers and all others who enjoy beautifully a calm and relaxing ambiance.
The town beaches are a few minutes away by foot and the more secluded beaches are a 10 to 15-minute drive away. You can take a car, but we recommend a boat ride to experience the iconic natural beauty – seagulls flying over a deep blue sea, with green pine trees and Mediterranean scents blending to create a relaxing, unique and unforgettable experience.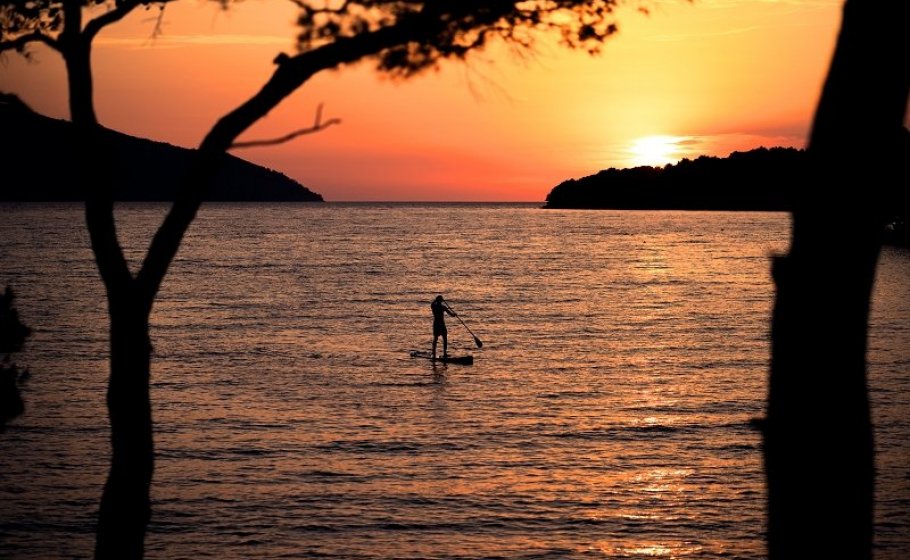 Meet villa Phoebe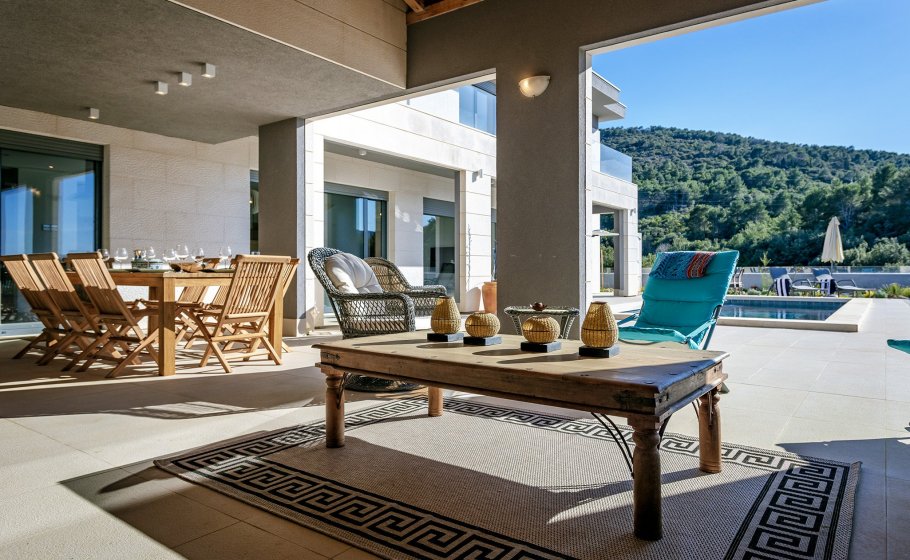 Villa Phoebe is the first truly luxurious poolside villa in Stari Grad which makes us at Villas Hvar extra proud to have Phoebe as part of our collection.
The Villa was completed in early 2018, on a plot of 1.000m2 with the villa occupying 450m2. It has an outside covered living area of approximately 80m2 which includes an outside kitchen perfect for BBQs, and a large terraced area with a large pool featuring a contraflow exercise facility to keep you fit and toned.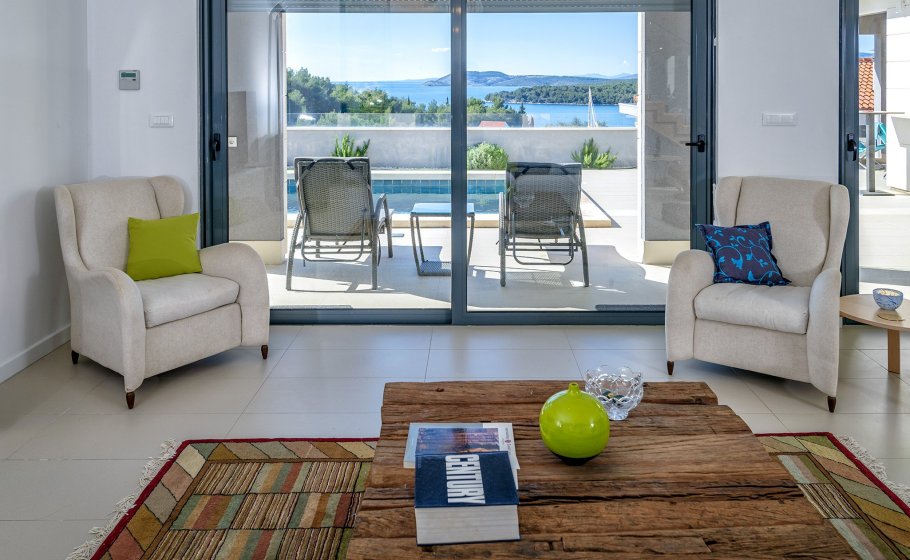 Villa Phoebe is an ideal venue for family, friends and small corporate events with access to additional accommodation available within walking distance of the villa.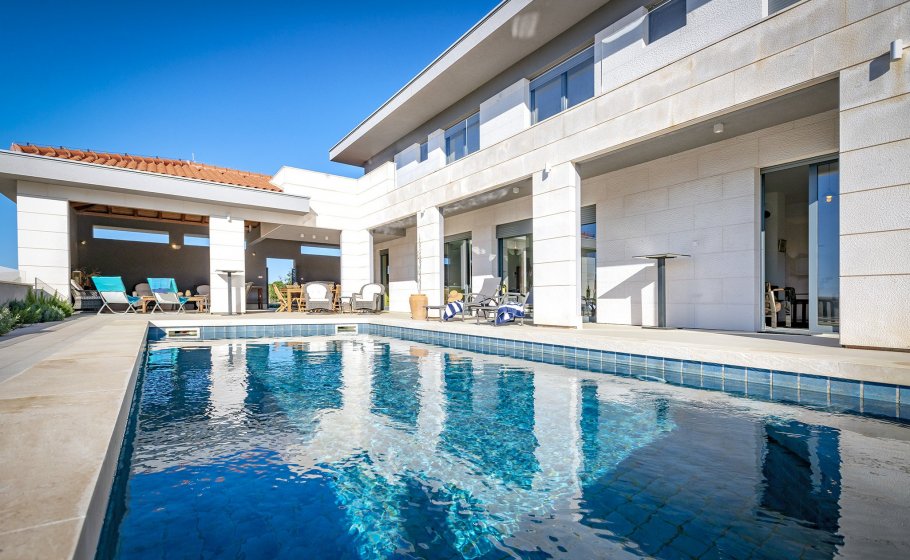 We'd like to single out the beautiful study, which you can enter from the living room and which has such lovely style and coziness that we're actually fearing you might spend your summer there – working!
The spacious, amazing terrace with a pool, which will be equally pleasurable if you're barbecuing or meditating with a view you'll remember for a long, long time.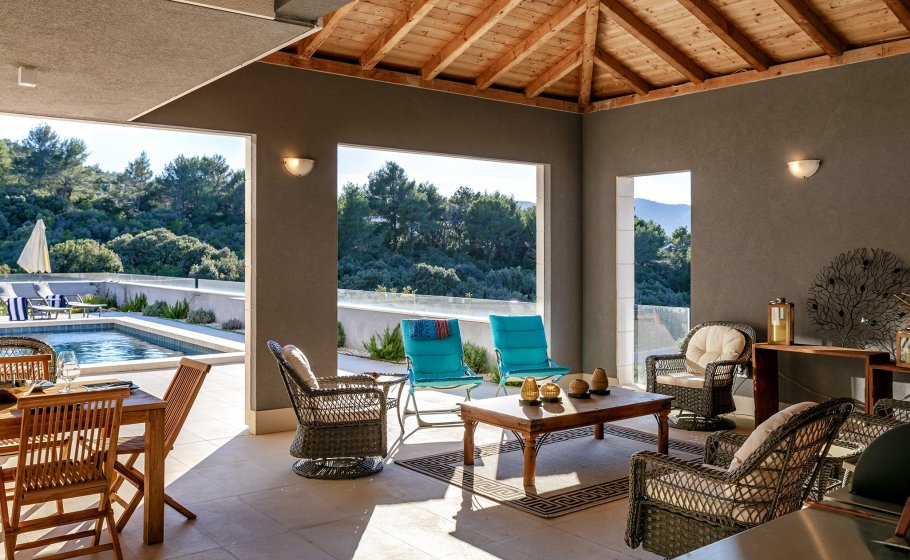 … and when you leave, we'd love you to share your impression with us. We would be delighted to see if you were as thrilled as we are about this special villa in the very special town of Stari Grad.