We have read somewhere that there is no greater show of optimism and good faith, than planting a tree. Trees take years to grow, decades even. And we may never live long enough to enjoy its' comforting shades. But we plant them still, for the future, for our children and grandchildren, for all those who will come after us.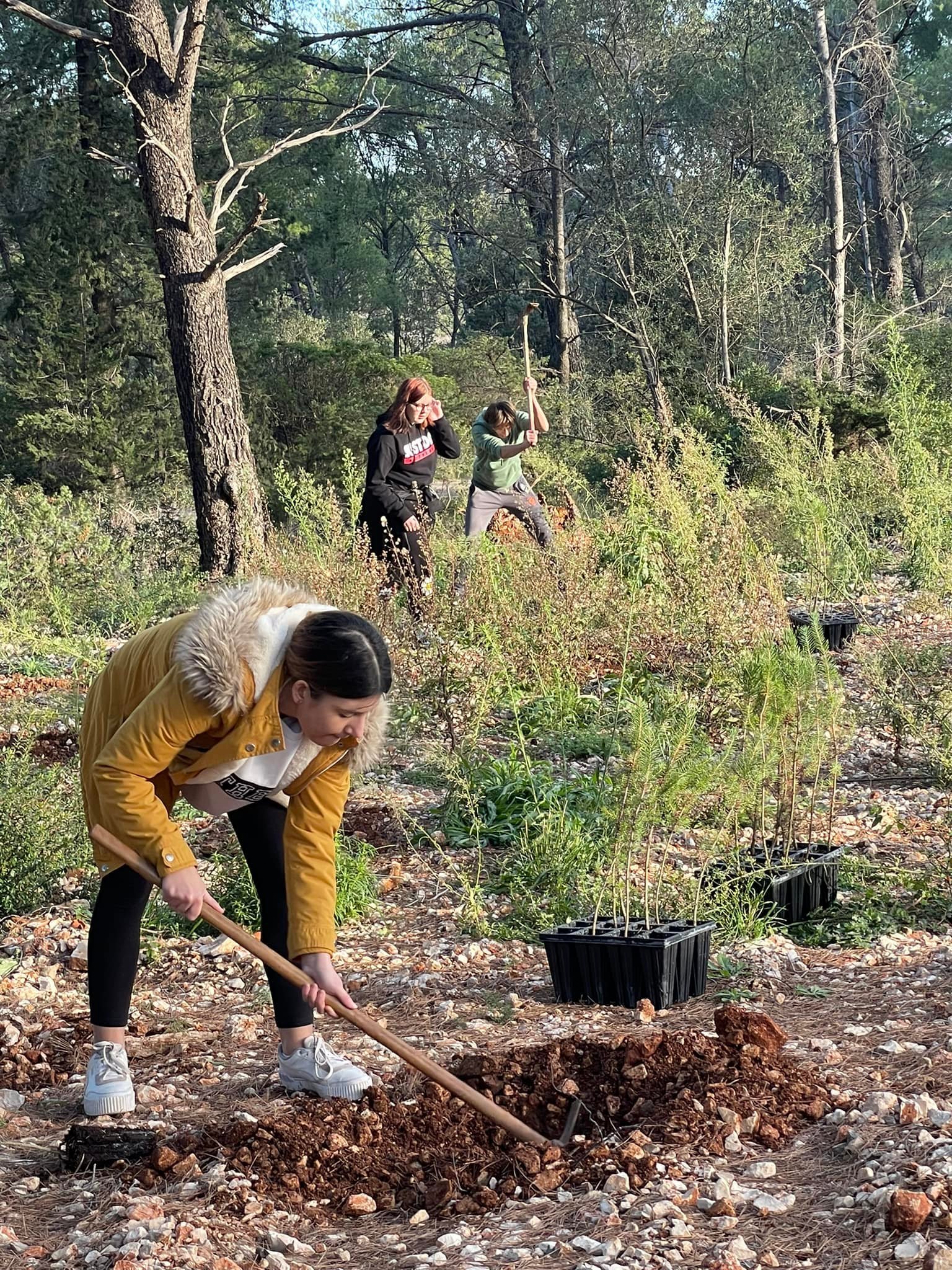 Chinese have a saying:
"The best time to plant a tree was 20 years ago. The second best time is now."
Or, in our case, in December 2021.
Couple of years ago, we decided that we want to help build this island – our home – a better place. That is why we chose to connect with similar minded friends, local businesses and business people, and to build a sustainable network of support and friendship. That was the first step. And that is why we decided that every year, at the season's end, we will plant a tree for every successful booking, as a token of our gratitude to our guests, and to our home.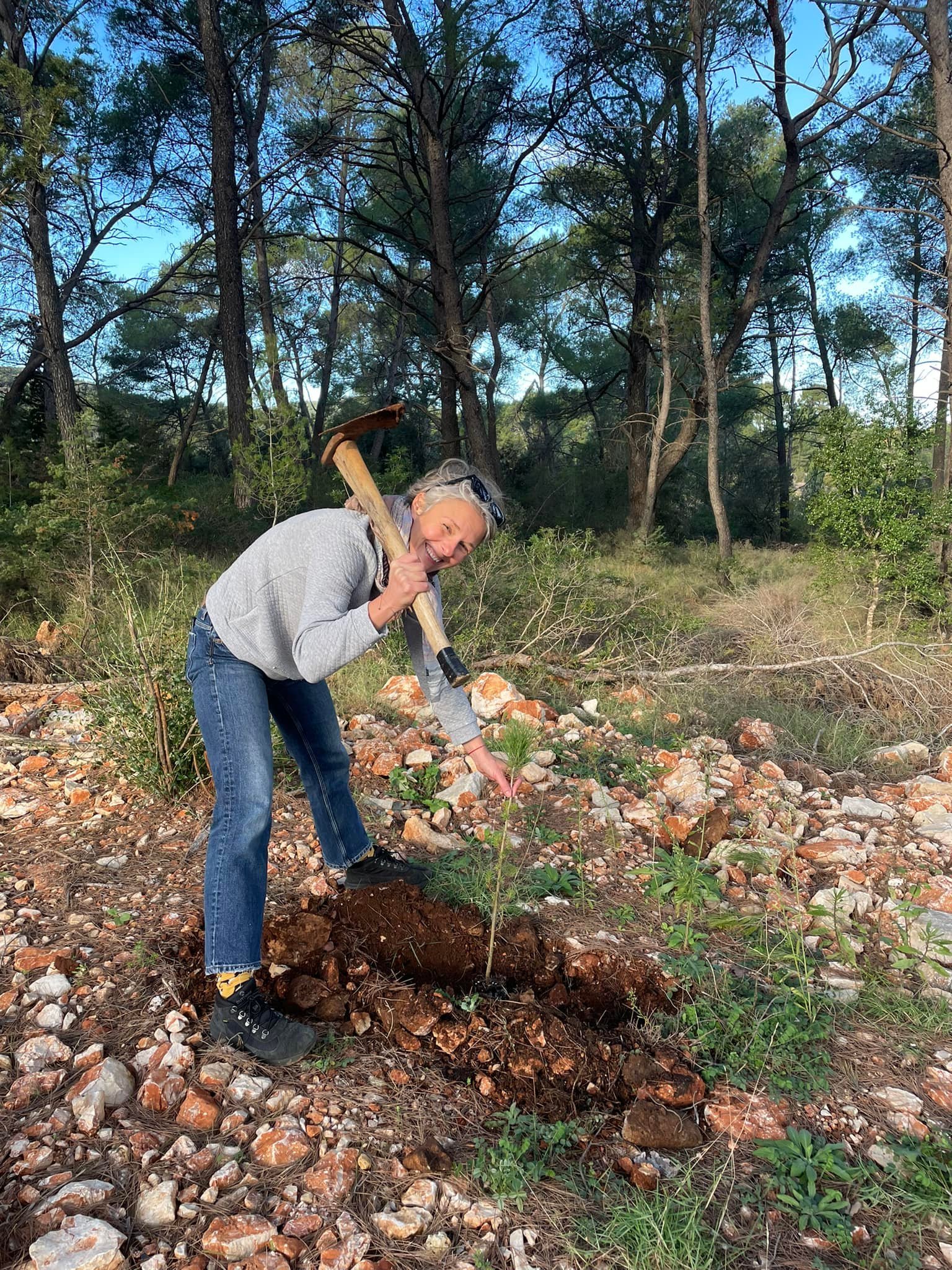 Last year Villas Hvar team planted 81 pine trees at the cape Kabal. This year, we have planted 140 pine trees (Pinus pinea) on a plateau between village Svirče and Jelsa. That took some time and effort from us, but planting every tree brought joy – we are building something that lasts, something that will stay on the island long after we're gone. Our hope is that we live long enough to take a stroll through that thick and strong pine forest, and to know that everything we do is somehow meaningful, and that we are making our little corner of the world a little better, or at least greener!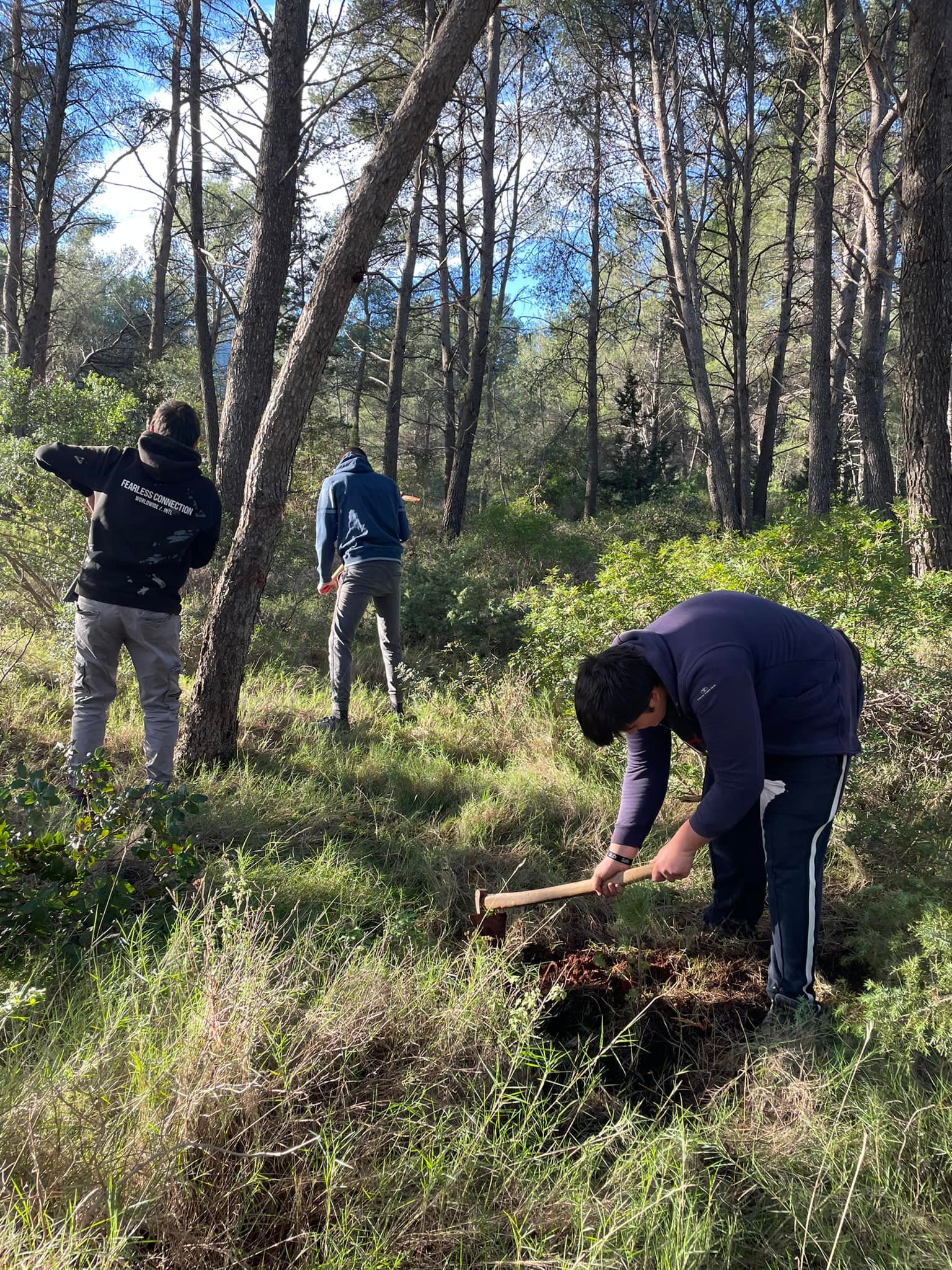 This is a project we started in 2020 – that was the first of "weird" and complicated years. Everything we worked for was put under a question mark, and yet, we decided to start a new project, the one that will share a message about our values, but also a message of faith and hope from the island of Hvar.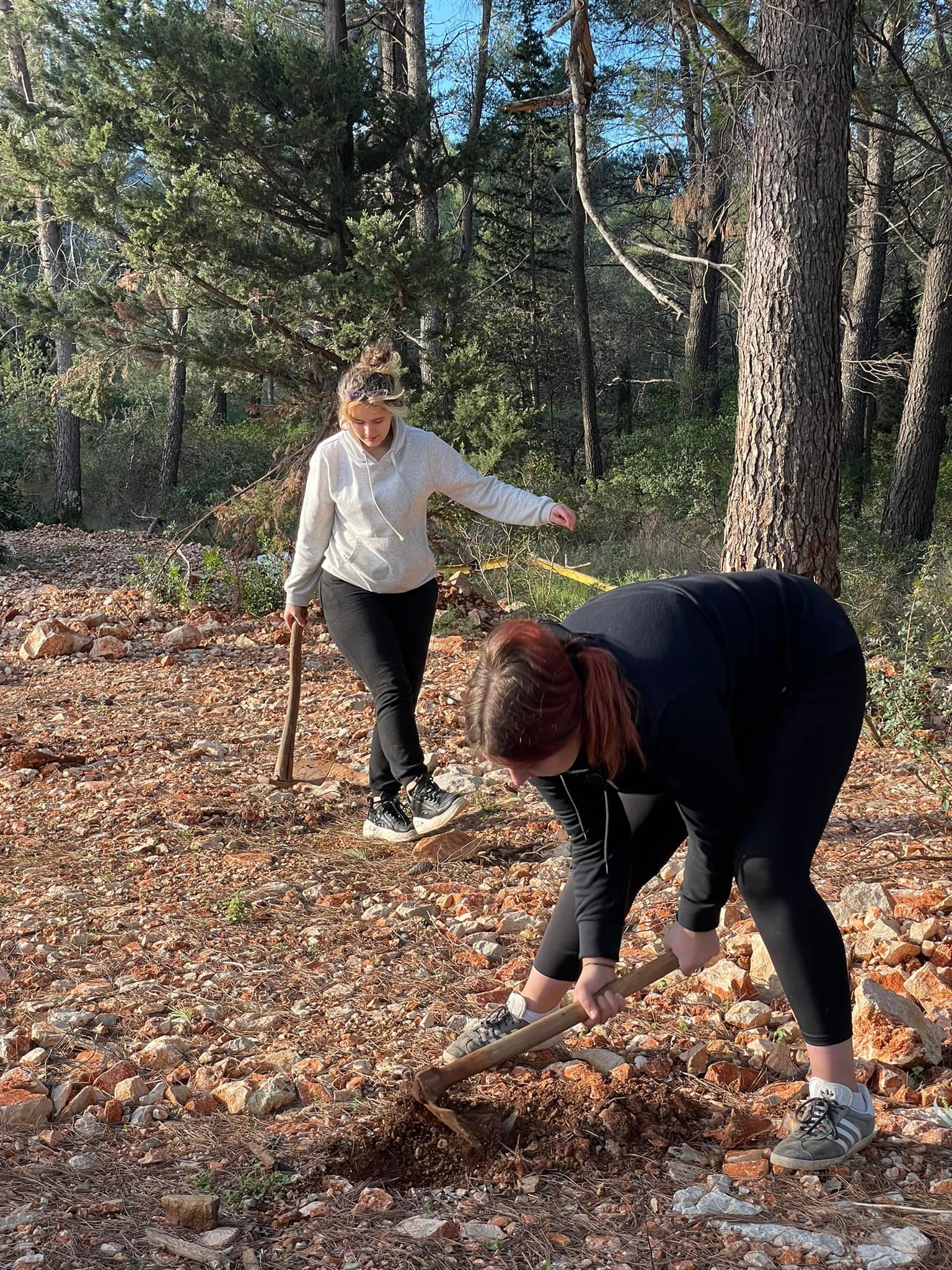 This may be the perfect time to tell us more about Villas Hvar team: we are a small team, consisting of two friends, who wanted to provide our guests with personalized, custom-made vacations. But, besides us two – the pair you have probably met and talked to during your booking or your stay – there are dozen of others: cooks and chefs, tour guides, drivers, cleaning personnel, masseurs and masseuses, people we have worked with for years now. People that we trust to make your stay unforgettable.
Our mission is to promote Hvar's historical, cultural and traditional values. Simply put – we want you, our loyal guests, to fall in love with Hvar, because we honestly believe it's the most beautiful place on Earth. 
There are numerous people to thank...
Before all, Hvar Forestry Department of Hrvatske Šume. Then, Jelsa High School professors and students - thanks to all the lovely young people who dug with us, our love goes to every single one of you.
Biggest thanks goes to our dear guests who know how to recognize authenticity, hard work, human approach, honesty and good intentions. Have you chosen to spent your hard earned money with some corporation, instead of a local small business such as ours, there would be no Villas Hvar, and these pine trees! It has been truly a strange year, but you gave us your trust, and hopefully left with some nice memories. And those pine trees – which, by the way, can live up to 450 years – will stand here for a long, long time.
We are eternally grateful to our villas' owners for their trust. Special thanks and love go to those who choose to do business with us exclusively. We are also grateful to all the renters who give us advantage over big booking companies which are not connected to this island. It's a good thing whenever we recognize how important sustainable economy is, and how important are all the benefits of networking at the small, microlocal scale.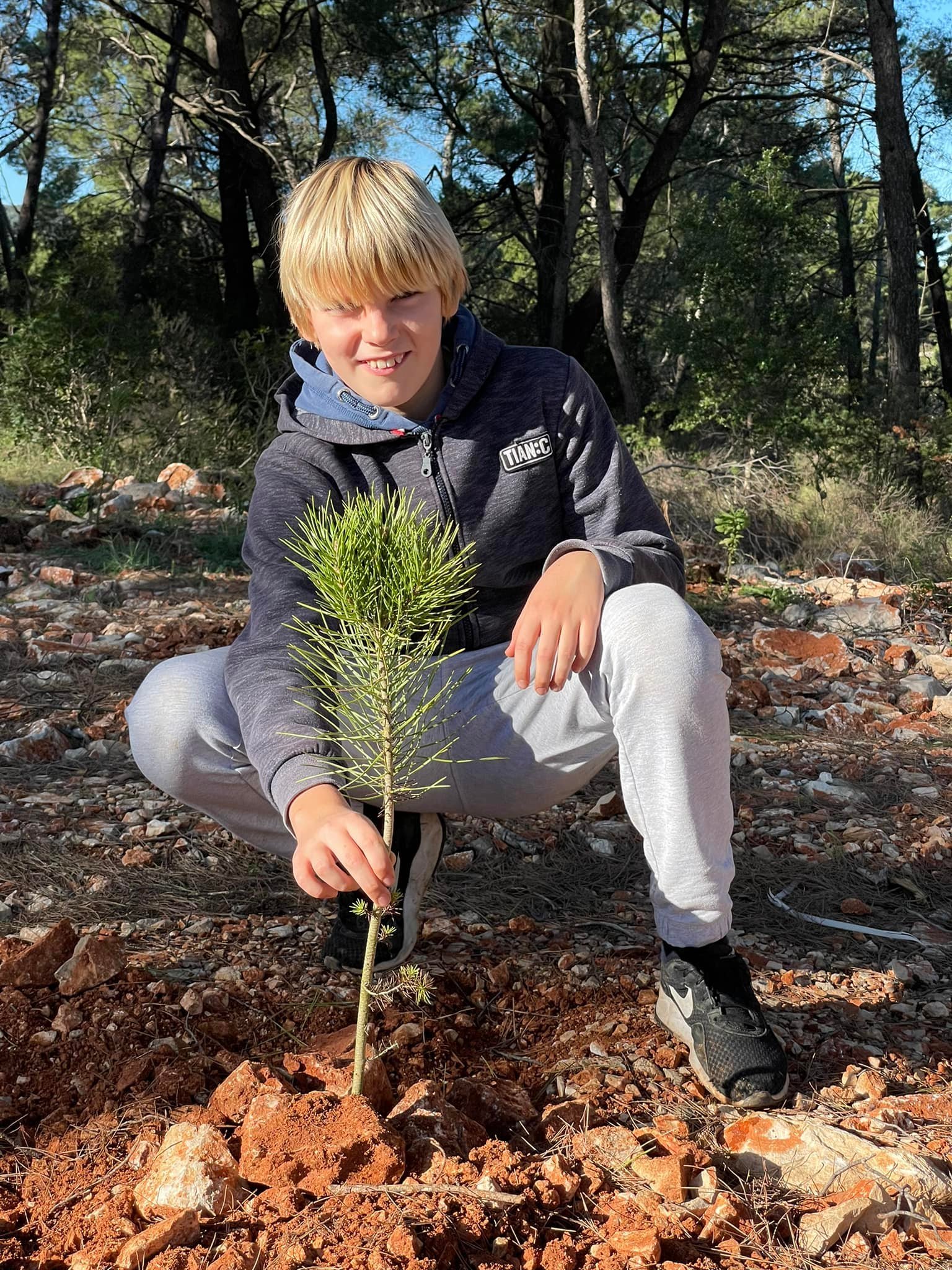 Finally, big thanks to all our, already mentioned, business partners who have done an amazing job this year as well, providing all the additional services our clients needed. At the end, but no less important, our gratefulness goes to all of our friends and family members who love and support us.
Looking forward to launch 2022 Villas Hvar HELP US PLANT A TREE project together!