Thinkers, scientists writers, poets, painters, filmmakers, designers, etc. strongly linked wines to the history of human beings. There are numerous times we find WINE as a source of inspiration.
One of our favorite quotes is: "Wine is the only artwork you can drink."
( Luis Fernando Olaverri)
The island of Hvar is a real pearl of the Adriatic Sea and Europe.
The island is five times smaller than the London area and full of diversity. On one side, there is the infinite blue of the Adriatic Sea and, on the other, the greenness of pinewoods and vineyards. It is a place where blue and green colors blend seamlessly. 
One of the unofficial names of the Hvar island is The Island of Wine.
Why the Island of Wine?
Hvar Island, despite being quite small it still provides many different indigenous grape varieties. It is also the sunniest island in the whole Mediterranean with the greatest number of sunny hours during the year.
Did you know that the Island Hvar has a 2,400 years old winemaking tradition?  In 384 BC, the island was settled by the ancient Greeks. As famous winemakers, the Greeks enjoyed what mother nature created from the poor soils inland combined with the Mediterranean climate. They built its first terraced vineyards, which are maintained to this day.
Do you know that Hvar Island is home to Zinfandel, the most successful American red wine?
A few years ago, DNA analysis showed the indigenous Croatian red wine grape variety called Tribidrag is the parent of the American Zinfandel, Italian Primitivo, and Croatian Plavac Mali, another famous wine in Croatia. 
In addition to its famous red wines, Hvar Island is also home to white wines and prošek / Prosecco. The most famous indigenous white wine is called Bogdanuša, meaning "Given by God."
Prošek is a traditional Croatian dessert wine with no additives and is native to the Dalmatian coast.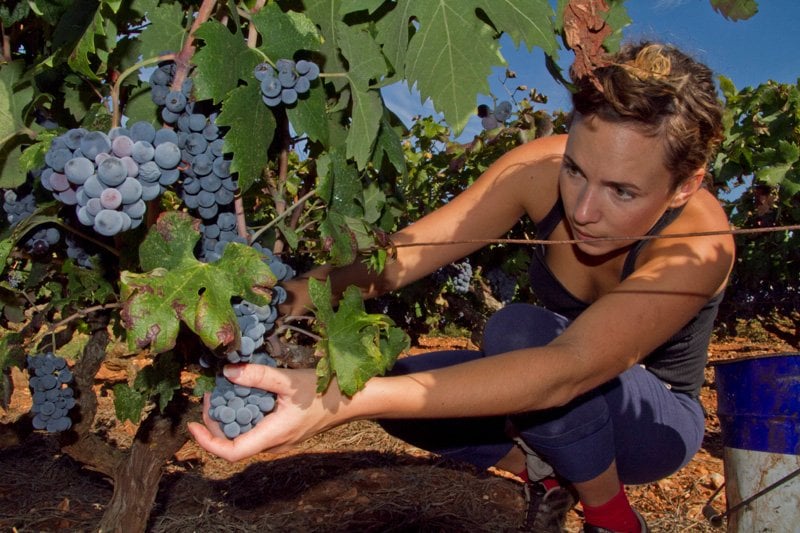 Hvar's Top 5 Wineries
Whether or not you are a wine lover, you must visit one of Hvar's vineries. All you need to decide on is the type of winery, a famous establishment, or do you wish to discover the hidden gems.
Let us give you our top five choices. 
Andro Tomić is arguably the most successful of Hvar's wine producers known for his Tomić brand and Romanesque wine tasting rooms that have become the most popular on Hvar.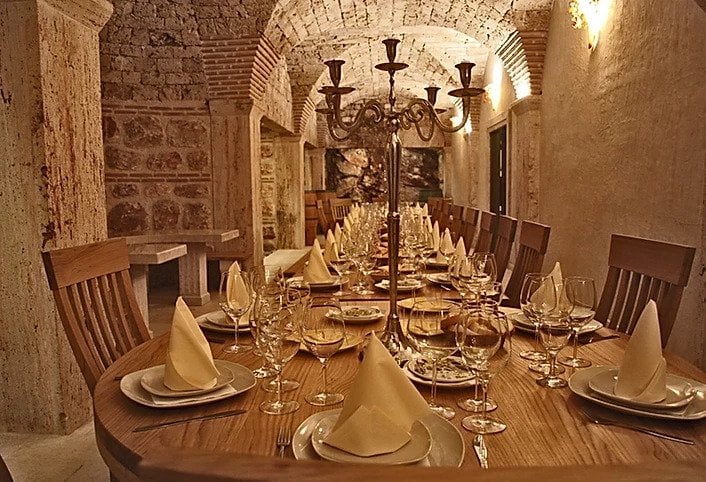 Photo Source: Tomić Winery 
In contrast to the Romanesque style of Tomić, Ivo Duboković oozes a different class, with his superbly branded wines that are faithful to the indigenous varieties of Hvar.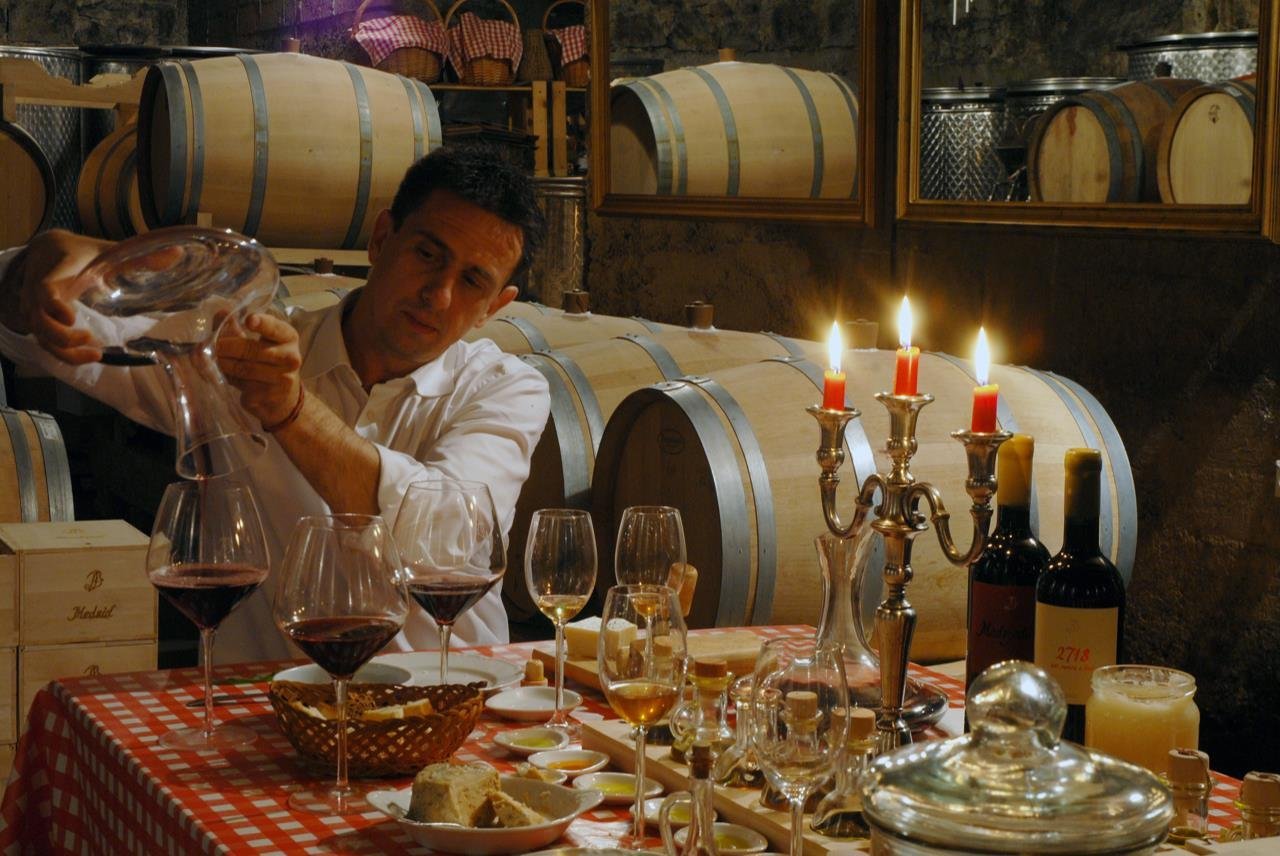 Our third choice is Teo Huljić.
He is a much smaller producer than the more prominent names in Hvar's wine homegrown industry, as he is more focused on the production of its extraordinary quality wines.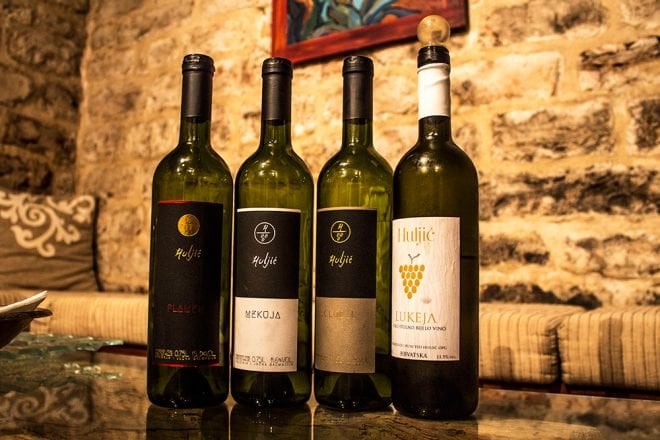 Photo Source: Packing my Suitcase
Zlatan Otok / Plenković Winery
Over one hundred awards, medals, and recognition of Croatian and international titles for our wines.
The big winery in the southern part of Hvar Island- Sveta Nedjelja has done much to raise the profile of the Hvar wine scene, with his Plavac Mali Grand Cru, in particular, winning constant international acclaim. His Posip was also voted best white wine in the region by Decanter, and a visit to the winery will take you to his unique wine cellar below the sea.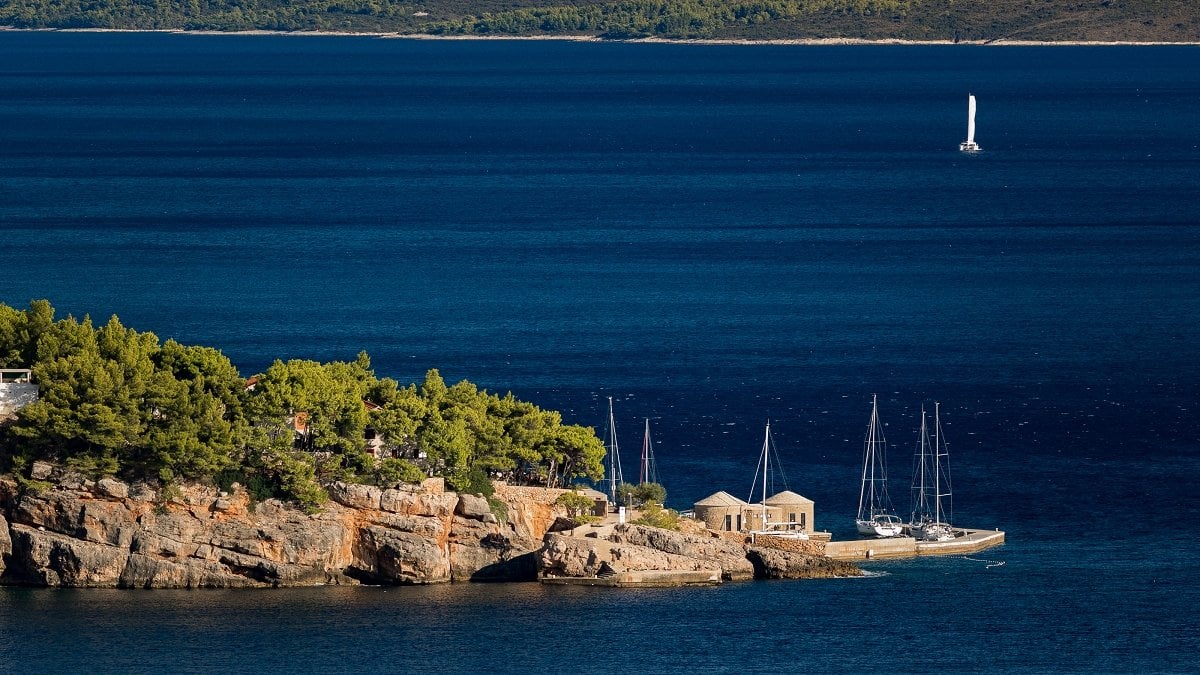 Source: Zlatan otok winery 
Svirče Cooperative / PZ Svirče
The first winery to have a certified organic Plavac Mali in Croatia in 2003, the winery's organic range has consistently won plaudits, with its Ivan Dolac Barrique winning organic gold at Biofach Mundus Vini in Germany for the last two years. Look out too for the very drinkable and affordable Plavac Hvar, and if you can get hold of a bottle of the white Pošip de Luxe, you will not regret it.
So as you visit our beloved Island of Hvar, you have a unique opportunity to taste the original varieties of the well-known world wine brands that they were derived from. No matter what you choose, you won't go wrong with your choice.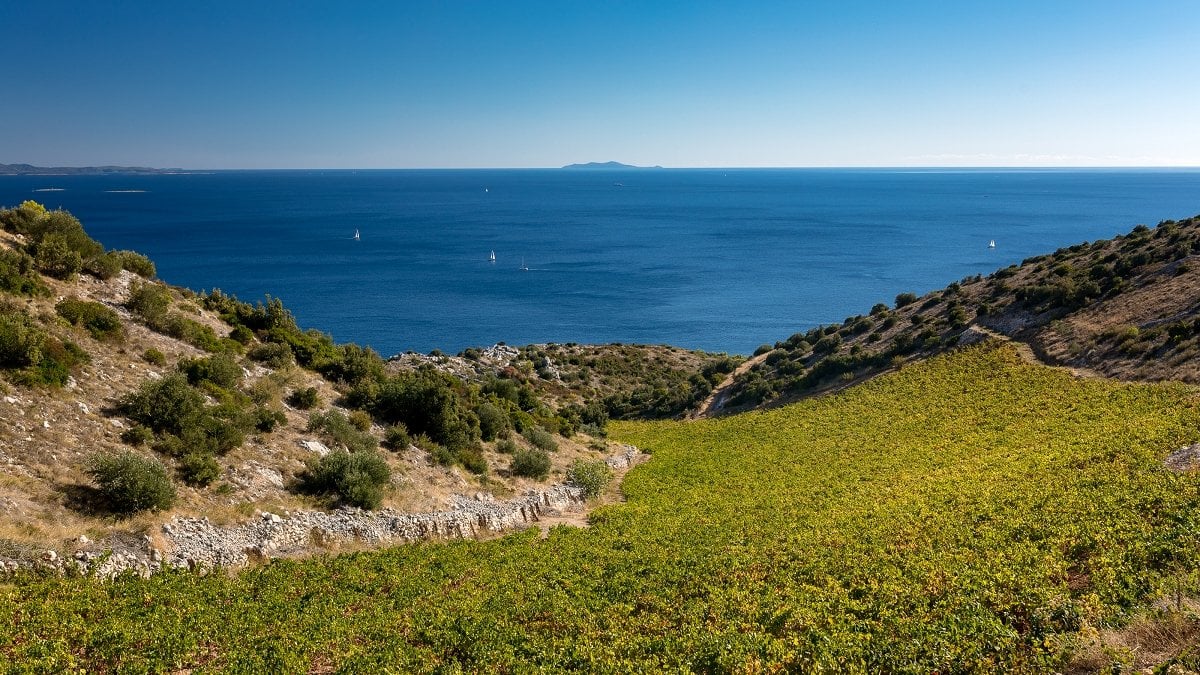 Just give us, at Villas Hvar, a call, and we will organize a fantastic wine tour for you.