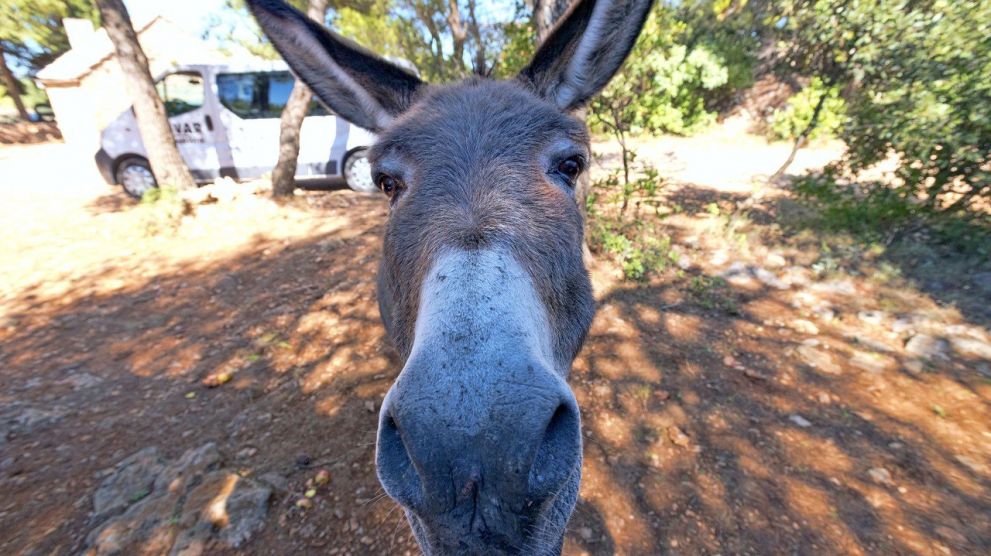 Villas Hvar is a mediator between the Guest and the property owner.
We provide accommodation according to the information on our website www.villashvar.com for the booked period, barring any exceptional situations, which cannot be forseen and/or are out of our control.
Booking and Payment
You can make an enquiry via our website www.villashvar.com or by e-mailing us at info@villashvar.com.
If eager to hear our voices, you can always call us on +00385 91 895 7733 (if you prefer to speak with a man named Dalibor) or +385 91 1717 580 (if you prefer to speak with a woman named Majda). Dalibor is perkier until 3 p.m. and Majda is more alert after 3 p.m. 
To confirm your chosen arrangements, you (as the party leader) must pay a deposit of 30 % (unless stated differently in the accommodation Booking Notes) and full balance to be paid no less than 8 weeks prior to the arrival date (unless stated differently in the accommodation Booking Notes).
Please send us confirmation of payment within 24 hours of making the payment.
We have to receive your deposit on our business bank account within two days of your booking, otherwise your booking will be cancelled. 
Upon receiving confirmation of your payment, you will be issued with a Voucher. Please check your Voucher carefully and report any incorrect or incomplete information to us immediately.
Once you have made the first payment, please keep track of the second payment, making sure it is covered at least 8 weeks prior to arrival, unless stated differently in the accommodation Booking Notes. A reminder will not be sent. The second (balance) payment should cover the total amount of booking, otherwise we keep the right to cancel your booking without any refund.
E-mail correspondence between the Guest and Villas Hvar and the Voucher issued to the Guest by Villas Hvar shall be deemed as Contract between the Guest and Villas Hvar.
Discounts
Special discounts cannot be used on top of other discounts; for example, if specific accommodation is on a special discount, you cannot also obtain a discount for longer stays for the same accommodation. 
If a discount is indicated on the price list, that discount is valid EXCLUSIVELY for dates still available in the specified period.
Once you book your accommodation, you cannot be granted discounts published subsequently; that is, you cannot be given a discount that has been introduced after Villas Hvar confirmed your booking. 
Means of Payment
cash payment
bank transfer from abroad
T-Com Pay Way
Bank Transfer
Payments can be made by bank transfer. Bank transfer payments can be made just in EUR. 
Please ensure your payment includes all banks transaction charges. 
Credit Card Payment Information
Payments made through credit cards are executed by secured T-Com Pay Way connections. Credit card numbers are not stored on our website and are not accessible to unauthorized persons.
Client can make a payment for online reservation with credit and / or debit cards: MasterCard ®, Maestro ®, Visa ®, American Express ®. Client's card is charged immediately by LUX VILLAS HVAR d.o.o. upon transaction. Credit card charge is done in EUR + booking fee of 1.6% for MasterCard ®, Maestro ®, Visa ® and 2.9% for American Express ®.
Bookings will not be accepted from persons under 18 years of age.
We reserve the right to refuse any booking at any time.

Credit Card Payment Safety
HT Pay Way applies state-of-the-art data protection standards - Secure Socket Layer (SSL) protocol with 128-bit encryption and MD5 algorithm. The ISO 8583 protocol ensures that data exchange between the T-Com system and the credit card authorization centers is carried out in a private network, which is protected from the unauthorized access to a double layer of firewalls.


Privacy Policy
We commit ourselves to protect the client's personal data in the manner that we collect only essential basic information about guests/end users that are required to fulfill our obligations; we inform clients of information collection and regularly give them a choice about their data, including the decision whether they wish to have their name used or removed from the lists used in marketing campaigns. All informations provided will be kept strictly confidential and accessible only to employees who need those informations to perform their job. All our employees and business partners are responsible for respecting the policy rules.
Accommodation Unit Price
Along with every accommodation unit you will find weekly rates in EUR per property which include basic service as described.
The maximum number of people, including infants, allowed at the property may not be exceeded. The owner has the right to terminate the rental without prior notice and without refund if the numbers are exceeded.
The accommodation owner determines the price and reserves the right to change it at any time. Villas Hvar guarantees the Guest who has paid the deposit for the booked accommodation that the price will remain the same as initially quoted, if the guest does not change the reservation dates.
Additional services are not included in this price so the Guest has to pay them separately.
Tourist Tax
Under Croatian law, all guests are required to pay tourist tax immediately upon arrival at their accommodation destination. The tourist tax is from 1.40 till 1.60 EUR per adult person per day. Children under 18 have 50% discount while children under 12 do not pay the tax.
All Booking Notes provided to guests include mention of the tourist tax if it is not included in the price of accommodation unit. Please read them carefully.
Additional Services
Additional services need to be arranged prior or immediately after booking is made. Please allow for sufficient time to organise additional services.
Except in exceptional cases, payment for these services is made on site.
The prices of additional services are subject to change at any time. If the price of additional services changes after the reservation of additional services, the client reserves the right to cancel the reserved additional services at any moment. 
We do not assume any responsibility for the services provided by a third-party.
Environment
Please be aware that many of our accommodation units are located in rural or isolated areas and as such you may encounter specific flora and fauna including other nature based activites.
Some accommodation units are located on gravel roads so please read the description of every accommodation unit carefully. People taking low/sports cars are advised to check that the access to the accommodation unit is suitable.
Also please note we are not responsible for any building or road works occurring near the property.
Luggage
Villas Hvar is not responsible for destroyed, damaged, lost or stolen luggage in the accommodation unit.
General Information
All general information regarding every accommodation unit such as security deposit, linen and towels, pets, etc. the Guest can find on Villas Hvar web site within the description part of every accommodation unit.
Owners of accommodations we rent constantly work on improving their accommodations, which entails specific changes to the accommodations made over the years. Sometimes they replace some piece of furniture, sometimes they slightly change the arrangement of their furniture in some rooms, or they paint their walls in a different colour, for example. As we don't take photos of each accommodation every year again, the reality may be slightly different than on the photos. Villas Hvar does not assume responsibility for such changes. 
Cancellation and Amendments Policy
If you wish to cancel or amend your booking you may do so by e-mailing us at info@villashvar.com.
All cancellations will take effect from the date received by Villas Hvar. If notification is received outside our regular working hours then it will take effect from the next working day.
In all cases a cancellation will only be accepted from the party leader.
Proof of posting is not proof of receipt. Please ensure that you have received from the Villas Hvar team written confirmation of any changes to your booking prior to travel.
Amendments and cancellations can only be accepted in accordance with the terms and conditions.
Should the reservation be cancelled at any moment after it has been made, Villas Hvar maintains the right to charge the expense of reservation up to 20% of the total sum paid up to moment of the cancellation of reservation. 
Name changes, date changes or number of travellers are free of charge. Date changes are possible per agreement and in exceptional cases, only once without additional charge.
Unless stated differently in the accommodation Booking Notes - generally you will lose your deposit by cancelling a booking and after the full balance payment is made no less than 8 weeks prior to arrival date, you will lose the total payment. 
In case of cancellation of the booking made by special offer or discounted price - no refund will be possible. 
If for any reason Villas Hvar and the Guest arranged a balance payment after the Guest's arrival, instead of prior to the arrival, the Guest is still obligated to pay the remaining amount of the booking by bank transfer in case the reservation is cancelled.
In exceptional cases and in consultation with the accommodation owner Villas Hvar may refund a part of the payment to the Guest.
Responsibilities of Villas Hvar
Villas Hvar assumes the responsibility to manage the provision of services and to protect the interests and rights of the Guest in good faith and in accordance with general tourism practice.
Responsibilities of the Guest
The Guest must carry a valid travel document, abide by customs and currency regulations and obtain a visa if required to enter the Republic of Croatia.
The Guest must respect the house rules in the accommodation unit and abide by them in good faith. In case the Guest fails to comply with those regulations, the accommodation owner can at any time ask the Guest to leave the premises.
Should the Guest cause damage to the the accommodation due to recklessness and poor behaviour, he is required to pay all costs incurred for the damage.
In some cases, upon arrival the Guest will need to sign an additional Contract that includes the House Rules with the accommodation owner.
Insurance
It is strongly recommended to take out personal travel insurance for all members of your party. It is your responsibility to ensure that the insurance you purchase is adequate and appropriate for your particular needs.
It is also recommended to insure yourself with a travel insurance company in case of a booking cancellation.
Complaints Resolution
If you have a problem or any objection whilst on holiday in our accommodation unit, it must be reported to the accommodation owner and Villas Hvar immediately, on the day of your arrival at the accommodation. 
If you fail to follow this procedure, we will not be able to investigate and to rectify your complaint therefore subsequent complaints will not be considered.
If the complaints are objective and justified, Villas Hvar will do all in its power to handle the contentious situation. If the complaints are not objective and justified, Villas Hvar will not be in the position to help the Guest.
Jurisdiction
If a Guest is not satisfied with the resolution of the complaint, he has a right to initiate legal proceedings at the Commercial Court in Split.
Remark
The Guest accepts these Terms & Conditions by paying a deposit to Villas Hvar.
- IMPORTANT -
Some of the photographs on the Villas Hvar website are owned exclusively by Villas Hvar, so be careful if you intend to take photographs without authorization since our lawyer is on standby 24/7 and the photograph you intend to take just might be the one you have no right to use. 
All texts on our web site are copyrighted and may not be copied or published in any form other than in the form of a link to the original post with no more than 250 characters of cited text. ©Villas Hvar
...
Company Details
- company name and address
LUX VILLAS HVAR d.o.o., Svirče 20, 21462 Svirče, Hvar, Croatia
- e-mail address, telephone numbers and opening times
e-mail: info@villashvar.com
mob: 00385 91 1717 580 (Majda)
mob: 00381 91 895 7733 (Dalibor)
January to December 09.00 do 21.00 - every day
- Company registration
Court: Commercial court, Tt-12/5216-2
MBS: 060242488
OIB: 46646625257
Uvjeti korištenja
Općenito
Villas Hvar posreduje između gosta i vlasnika nekretnine. Pružamo smještaj u skladu s podacima na našoj stranici www.villashvar.com za razdoblje rezervacije smještaja, osim u iznimnim, napredviđenim slučajevima ili situacijama više sile.
Rezervacija i plaćanje
Možete poslati upit putem naše web stranice www.villashvar.com ili e-poštom na info@villashvar.com. Ako nam želite čuti glas, možete nas nazvati na +00385 91 895 7733 (Dalibor) ako vam je draži muški ili na +385 91 1717 580 (Majda) ako vam je draži ženski glas. Dalibor je bolje društvo do 15 sati, a Majda živne nakon 15 sati.
Kako biste potvrdili odabrani smještaj i vrijeme boravka, vi (kao vođa skupine) morate platiti polog od 30% iznosa (osim ako nije drukčije naznačeno u potvrdi o rezervaciji), a puni iznos treba platiti najkasnije 8 tjedana prije datuma dolaska (osim ako nije drukčije naznačeno u potvrdi o rezervaciji). Molimo vas da nam potvrdu o plaćanju dostavite najkasnije 24 sata nakon uplate.
Vaš polog moramo evidentirati na svojem žiro računu najkasnije dva dana od dana rezervacije, u protivnom se vaša rezervacija otkazuje.
Nakon što primimo vašu potvrdu o plaćanju, dobit ćete vaučer. Molimo vas da ga pažljivo pregledate te da nam odmah javite ako vaučer sadrži netočne ili nepotpune informacije.
Nakon uplate pologa, molimo vas da uplatu ostatka podmirite najkasnije 8 tjedana prije dolaska, osim ako nije drukčije naznačeno u potvrdi o rezervaciji. Poslat ćemo vam podsjetnik za plaćanje. Druga uplata mora pokriti cijeli ugovoreni iznos, u protivnom zadržavamo pravo da vam rezervaciju otkažemo bez povratka pologa.
Komunikacija e-poštom između gosta i Villas Hvar te vaučer koji Villas Hvar izdaje gostu smatraju se ugovorom između gosta i Villas Hvar. 
Uplate možete obavljati uplatom na bankovni račun u eurima. Vaša uplata mora pokriti i sve bankovne troškove transakcije.
Ne prihvaćamo rezervacije osoba mlađih od 18 godina.
Cijena smještaja
Uz svaku jedinicu smještaja naći ćete tjedne cijene smještaja u eurima koje obuhvaćaju temeljne usluge.
Maksimalni broj gostiju, uključujući djecu, ne smije se premašiti. Vlasnik ima pravo otkazati najam bez prethodne obavijesti i bez povrata pologa ako se premaši maksimalni dopušteni broj gostiju.
Vlasnik smještaja određuje cijenu i zadržava pravo da je promijeni u bilo kojem trenutku. Villas Hvar daje jamstvo gostu koji je platio polog za rezervirani smještaj da će cijena ostati ista kao u trenutku rezervacije.
Naknada za booking od 2% nije uključena u cijenu smještaja. Villas Hvar zadržava pravo da u pojedinim slučajevima gostima ne naplati naknadu za booking. 
Dodatne usluge nisu uključene u cijenu te ih gost plaća zasebno.
Turistička pristojba
Prema hrvatskom zakonu svi gosti dužni su platiti turističku pristojbu po dolasku u odredište u kojemu su rezervirali smještaj. Turistička pristojba za odrasle iznosi 1.40 do 1.60 eura dnevno. Djeca mlađa od 18 godina plaćaju 50% nižu pristojbu, a djeca mlađa od 12 godina oslobođena su plaćanja pristojbe. 
U svim potvrdama o rezervaciji navodi se turistička pristojba ako je cijena smještaja ne obuhvaća. Molimo vas da potvrdu o rezervaciji pažljivo pročitate.
Dodatne usluge
Dodatne usluge ugovaraju se prije rezervacije ili neposredno nakon rezervacije s obzirom na to da je za organizaciju dodatnih usluga potrebno odvojiti vrijeme.
Plaćanje dodatnih usluga obavlja se u smještajnom kapacitetu osim u iznimnim slučajevima.
Cijene dodatnih usluga mogu se promijeniti u bilo kojem trenutku. Ako se cijena dodatnih usluga promijeni nakon rezervacije dodatnih usluga, klijent zadržava prava na otkazivanje rezervacije dodatnih usluga u bilo kojem trenutku.
Villas Hvar nije odgovoran za usluge koje pružaju treće strane.
Okoliš
Molimo vas da uzmete u obzir da su mnogi naši kapaciteti smješteni u ruralnim ili izoliranim područjima, što znači da možete očekivati specifični biljni i životinjski svijet te pojave koje su tipične za takav krajolik. Do nekih se jedinica dolazi neasfaltiranim cestama pa vas molimo da opis svake smještajne jedinice pažljivo pročitate. Vozači sportskih automobila i automobila s niskim ovjesom moraju provjeriti je li pristup jedinici prikladan za tu vrstu vozila. 
Molimo da uzmete u obzir da nismo odgovorni za građevinske radove ili radove na cesti u blizini smještajne jedinice.
Prtljaga
Villas Hvar nije odgovoran prtljagu koja je uništena, izgubljena ili ukradena u smještajnoj jedinici.
Opće informacije
Sve opće informacije o pojedinim smještajnim jedinicama, kao što su polog, posteljina i ručnici, kućni ljubimci i ostalo, gosti mogu naći na web stranici Villas Hvar u opisu svake smještajne jedinice.
Otkazivanje i izmjene rezervacije   
Ako želite otkazati ili izmijeniti rezervaciju, možete nam se javiti e-poštom na info@villashvar.com. Otkazivanje stupa na snagu onoga dana kada ga zaprimi Villas Hvar. Ako obavijest o otkazivanju stigne izvan radnog vremena, na snagu stupa sljedećega radnog dana. U svakom slučaju rezervaciju otkazati može samo vođa skupine.
Dokaz o slanju nije dokaz o primanju obavijesti. Potrebna vam je pismena potvrda Villas Hvar o svim promjenama rezervacije prije dolaska.
Izmjene i otkazivanje rezervacije prihvaćaju se u skladu s uvjetima korištenja usluge Villas Hvar. U slučaju otkazivanja rezervacije u bilo kojem trenutku Villas Hvar zadržava pravo naplaćivanja troška rezervacije u maksimalnom iznosu od 20% ukupnog iznosa uplaćenog do trenutka otkazivanja rezervacije.
Promjene imena, datuma i broja putnika ne naplaćuju se. Promjene datuma smještaja moguće su prema dogovoru te isključivo u iznimnim slučajevima.
Osim ako nije drukčije navedeno u potvrdi o rezervaciji, otkazivanjem rezervacije u većini slučajeva gubite polog, a ako ste iznos rezervacije uplatili u cijelosti najkasnije 8 tjedana prije datuma dolaska, gubite cijeli iznos.
U slučaju otkazivanja rezervacije u skladu s posebnom ponudom ili po sniženoj cijeni, nećete dobiti povrat.
Ako Villas Hvar i gost iz bilo kojeg razloga dogovore plaćanje u cijelosti nakon dolaska gosta, a ne prije dolaska gosta, gost je obvezan platiti preostali iznos rezervacije uplatom na bankovni račun ako se rezervacija otkaže.
U iznimnim slučajevima te u dogovoru s vlasnikom smještajne jedinice, Villas Hvar gostu može vratiti dio uplate.
Odgovornost Villas Hvar
Villas Hvar odgovoran je za upravljanje pružanjem usluga te za zaštitu interesa i prava gosta u dobroj vjeri te u skladu s općim načelima turističke djelatnosti.
Odgovornost gosta
Gost je dužan imati valjane putne isprave, pridržavati se carinskih i deviznih ograničenja te ishoditi vizu za boravak u Republici Hrvatskoj prema potrebi.
Gost mora poštovati kućni red smještajne jedinice te ga se pridržavati u dobroj vjeri. Ako gost ne poštuje kućni red, vlasnik jedinice može ga u svakom trenutku zamoliti da napusti smještaj.
Ako gost nanese štetu smještajnoj jedinici zbog nepažljivog i neodgovornog ponašanja, dužan je podmiriti troškove nastale zbog štete.
U nekim će slučajevima gost po dolasku morati s vlasnikom smještajne jedinice potpisati dodatni ugovor koji obuhvaća kućni red.
Osiguranje
Toplo preporučujemo osobno putno osiguranje za sve članove vaše skupine. Vi se morate pobrinuti da osiguranje koje kupite pokriva vaše potrebe. Također preporučujemo i osiguranje u slučaju otkaza rezervacije.
Rješavanje sporova
Ako imate problema ili primjedbi tijekom odmora u našoj smještajnoj jedinici, morate ih odmah prijaviti vlasniku smještajne jedinice i Villas Hvar.
Ako to ne učinite, nećemo moći istražiti o čemu je riječ i riješiti vašu pritužbu, stoga se naknadne pritužbe neće razmatrati.
Ako su pritužbe osnovane i objektivne, Villas Hvar poduzet će sve mjere da riješi spornu situaciju. Ako pritužbe nisu osnovane i objektivne, Villas Hvar neće moći pomoći gostu.
Nadležnost
Ako gost nije zadovoljan rješavanjem pritužbe, ima pravo pokrenuti odgovarajuće pravne mjere na Trgovačkom sudu u Splitu.
Završna obavijest
Gost prihvaća ove Uvjete korištenja uplatom pologa Villas Hvar.
-VAŽNO-
Neke fotografije na web stranici Villas Hvar u isključivom su vlasništvu Villas Hvar pa vas upozoravamo da je, ako fotografije želite preuzeti bez odobrenja, naš odvjetnik uvijek spreman djelovati, posebno ako želite uzeti fotografiju koju nemate pravo uzeti.
Svi tekstovi na našoj web stranici autorsko su vlasništvo i ne smiju se kopirati ili objavljivati u bilo kojem obliku osim u obliku poveznice na izvornu objavu s najviše 250 znakova citiranog teksta. ©Villas Hvar
...
Sukladno članku 21. Zakona o pružanju usluga u turizmu tvrtka LUX VILLAS HVAR d.o.o. objavljuje slijedeće:
- tvrtka i sjedište
LUX VILLAS HVAR d.o.o., Svirče 20, 21462 Svirče, Hvar, Croatia
- ime i prezime voditelja poslova 
Bartolomej Dalibor Plenković
- svojstvo u kojem nastupa i ovlaštenja koja ima 
Stalni zaposlenik tvrtke LUX VILLASHVAR d.o.o. po GL. III ČL. 16-19 navedenog Zakona; ovlašten Uvjerenjem o položenom stručnom ispitu.
- adresa e-pošte, broj telefona i telefaksa te radno vrijeme za rad s korisnicima u kojem je moguće uspostaviti izravan kontakt sa zaposlenicima turističke agencije
e-mail: info@villashvar.com
mob: 00385 91 1717 580 (Majda)
mob: 00381 91 895 7733 (Dalibor)
siječanj do prosinac 09.00 do 21.00 - svaki dan
- broj sudskog ili drugog javnog registra u koji je turistička agencija upisana te podatke o registru
Nadležni sud: Trgovački sud u Splitu, Tt-12/5216-2
MBS: 060242488
OIB: 46646625257
Status: bez postupka
Tvrtka: LUX VILLAS HVAR turistička agencija društvo s ograničenom odgovornošću, za turizam i usluge, LUX VILLAS HVAR d.o.o.
Sjedište / adresa: 21462 Svirče, Svirče 20, Hvar
Temeljni kapital: 20.000 kuna
Pravni oblik: društvo s ograničenom odgovornošću
Predmet poslovanja:
pružanje usluga turističkih agencija
pripremanje hrane i pružanje usluga prehrane, pripremanje i usluživanje pića i napitaka i pružanje usluge smještaja
turističke usluge u nautičkom turizmu, turističke usluge u ostalim oblicima turističke ponude i ostale usluge koje se pružaju turistima u svezi s njihovim putovanje i boravkom
auto taksi prijevoz
taksi prijevoz na vodi
iznajmljivanje bicikla, motocikla, automobila i brodova
stvaranje novih nekretnina i prodaja nekretnina
kupnja i prodaja vlastitih nekretnina
djelatnost posredovanja u prometu nekretnina
upravljanje nekretninama uz naplatu ili po ugovoru
održavanje i čišćenje nekretnina (stanova, vrtova i zelenih površina)
prijenos, vuča i namještanje ostećenih, pogrešno parkiranih, napuštenih motornih vozila (olupina9, kamp prikolica, kao i vozila u kvaru, te njihovo čuvanje
pranje i poliranje motornih vozila
kupnja i prodaja robe
trgovačko posredovanje na domaćem i inozemnom tržištu
proizvodnja suvenira, ukrasa, modih dodataka
proizvodnja nakita i srodnih proizvoda
proizvodnja imitacije nakita (bižuterije)
prijevoz putnika u unutarnjem cestovnom prometu
prijevoz za vlastite potrebe
Osnivači / članovi društva: 
Majda Moškatelo, OIB: 65373365597, Ploča 1, Dol, 21460 Stari Grad
Bartolomej Dalibor Plenković, OIB: 24808667214, Svirče 20, Svirče, 21462 Vrbanj
Osobe ovlaštene za zastupanje: 
Majda Moškatelo, OIB: 65373365597, član društva, zastupa društvo pojedinačno i samostalno
Bartolomej Dalibor Plenković, OIB: 24808667214, član društva, zastupa društvo pojedinačno i samostalno
Pravni odnosi:
OSNIVAČKI AKT: Odlukom članova Društva od 23. lipnja 2015. godine, izmijenjen je Društveni ugovor od 6. ožujka 2008. godine, u odredbi o predmetu poslovanja. Društveni ugovor od 23. lipnja 2015. godine, dostavljen u Zbirku isprava. 
Ostali podaci:
Pravno ustrojeni oblik: d.o.o. prema Zakonu o trgovačkim društvima 
Brojčana oznaka: 92
Djelatnost: Djelatnosti putničkih agencija
Brojčana oznaka razreda: 7911
NKD 2002: 63302
Matični broj poslovnog subjekta: 2367904
ID kod turističke agencije: HR-AB-21-060242488
- osobni identifikacijski broj ili PDV identifikacijski broj ako je obveznik plaćanja poreza na dodanu vrijednost
OIB: 46646625257 ili PDV identifikacijski broj: HR46646625257
- pojedinosti o nadležnom tijelu čijem službenom nadzoru podliježe djelatnost turističke agencije
Državni inspektorat, Turistička inspekcija, Šubićeva 29, 10 000 Zagreb
- obavijest o načinu podnošenja prigovora potrošača
Sukladno čl.10. st. 1. i 2. Zakona o zaštiti potrošača (Narodne Novine 41/14) obaviještavamo potrošače da prigovor na kvalitetu naših usluga mogu dostaviti u pisanom obliku na adresu: LUX VILLAS HVAR d.o.o., Svirče 20, 21462 Svirče, odnosno e-mail: info@hvar-touristik.com ili u pisanoj formi u našim poslovnim prostorijama. Na Vaš prigovor odgovoriti ćemo u roku od 15 dana od dana zaprimanja istog.