This time you've really gone too Hvar
Well hello there, savvy traveler. So you booked or are looking into booking a Hvar vacation? You might be wondering if you have made the right choice. Relax, safe in the knowledge that you did. In fact, you are in for quite a treat!
Welcome to an island with the most mosts. Most sunny days? Check. Most UNESCO heritage pieces? Check. Most difficult to pronounce name for everyone but the locals? Check. You name it, Hvar has the most of it. Most likely.
Hvar experience — Managing your travel expectations
Unless pressed by a strict business schedule, we all desire experiences when we travel. We are by nature seekers, trying to sate our hunger by discovering new things and delving into the unknown.
However, our interests differ, sometimes vastly. For some, an experience worth having might be a delicious dinner made out of local food. New smells, new tastes, new creations. For some, it is some form of physical activity. Adventure. A violent rush of adrenaline. The mountains unconquered, the paths untrodden, the rivers unrafted.
For others still, it might be the discovery of history. The secrets of old cultures that have left their mark on a land. For many, it is nights of wild partying and they often swear that the most beautiful sunrise is the one observed through the curved rim of a cocktail glass.
Whichever of those things tickles your fancy, the island of Hvar, along with its surrounding archipelago of tiny islets has plenty lying in wait for you.
Let us dive right into it!
Sport and outdoor activities on Hvar — If you came ready for an action-packed holiday
When you plan your next adventure there is no better choice than a place where the sun burns hot, the adrenaline runs high and challenges abound. No matter if you hike, bike or kayak. Or even SUP. In which case we say: Bravo! You magnificent modern gondolier, you.
No time to waste, challengers. Assemble your gear, don a durable pair of shoes and don't forget to grab the water bottle, because it's gonna be a scorcher out there.
The bucket list awaits crossing off:
1. Put your scariest war face on and go for a paintball match in the Adventure Park Hvar. Few pleasures in this life come close to pelting your friends with 100 flecks of paint when he/she has already surrendered.
2. Discover secret bays, pristine beaches and places generally devoid of pesky humankind. Rent a kayak and explore by yourself or join a guided tour. If you are more of a survivalist type, there are exciting Robinson tours on offer, where you get to eat and sleep under the stars.
Kayaking around Hvar
3. Enjoy wicked underwater sights while scuba diving or snorkeling around Pakleni islands, just off Hvar. The hot spots are Veli Vodnjak isle and Ujedinjeno Gaško underwater cave, but there are many, many more. Just dive in and start exploring.
4. Itching for a bike ride? Hvar has you covered with more than a dozen different routes. Check them out here. After all, this is the island pro cycling teams chose for their winter training.
5. Maybe you distrust the gadgetry and modern contraptions. Perhaps you just don't like them. Whatever the case, you prefer your own two feet as a means of transport. Don't worry, Hvar will have you hiking and trekking to your heart's content.
Choose between numerous routes spanning the entire island. Some go around the shore and the beaches, some crisscross inland, to the heart of the island, offering spectacular panoramic views. It's all about taking that first step.
History and tradition on Hvar — If you came for the landmarks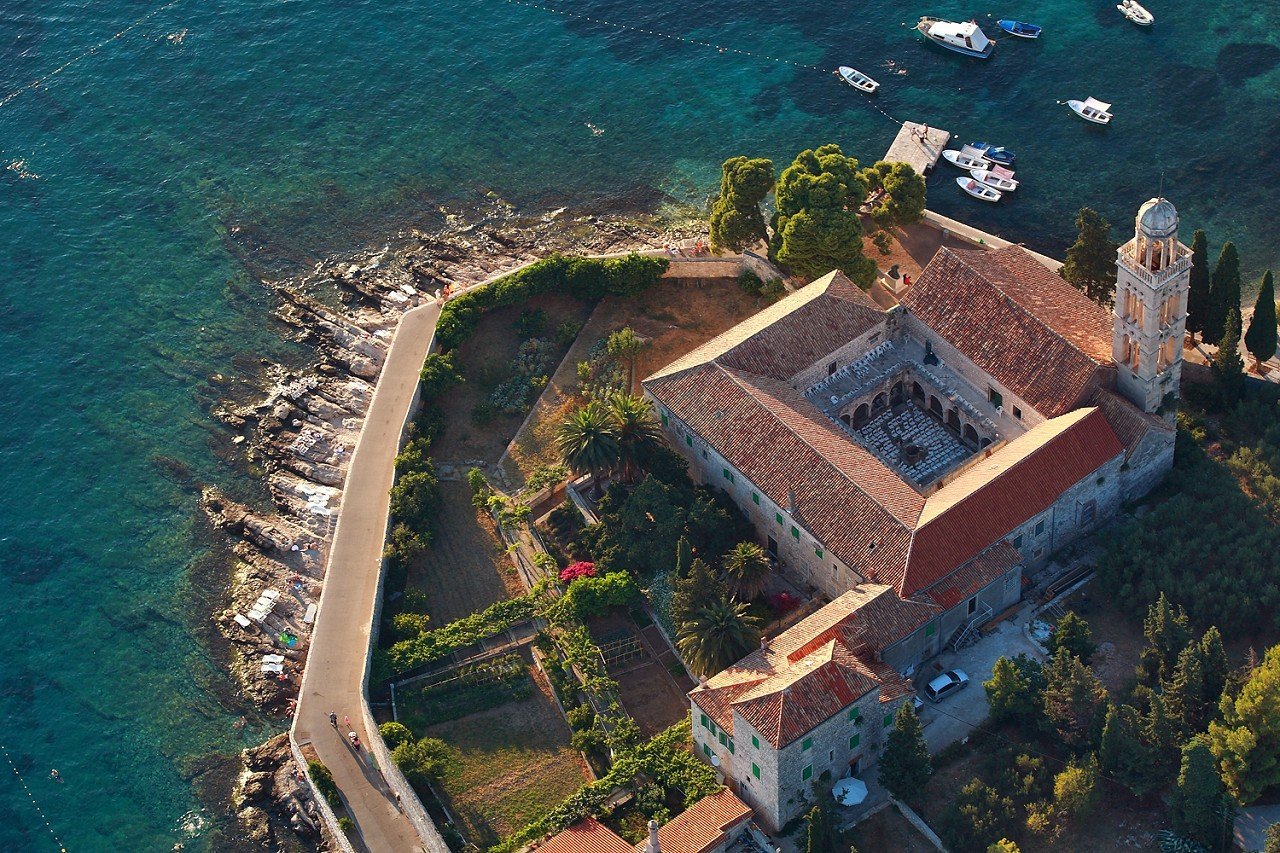 15th century Franciscan Monastery, Hvar
If you fancy yourself a bit of a real-life Indiana Jones, you will be glad to know that much on Hvar really does belong to a museum. Or, to put it another way, you might consider the entire island as a sort of an open-air museum.
There is no better proof that the time stands still here than the fact that Hvar has no less than five pieces of UNESCO World Heritage! Proud of its history, Hvar folk managed to save their way of life despite being the tourist destinations' equivalent of a popular girl.
These are just some of the spots you need to visit:
1. Fortica Španjola — The old Venetian fortress protecting the Hvar Town and its harbor. It comes equipped with iron cast cannons, the Arsenal and its very own dungeon. The view from up above is quite incredible. Plus, you get to feel like a guardian and protector of the town while taking a selfie on the battlements.
2. The old village of Humac — Another excellent vantage point for sightseeing as well as excursions to many landmarks around, the entire village is a cultural monument, showcasing the old rural architecture.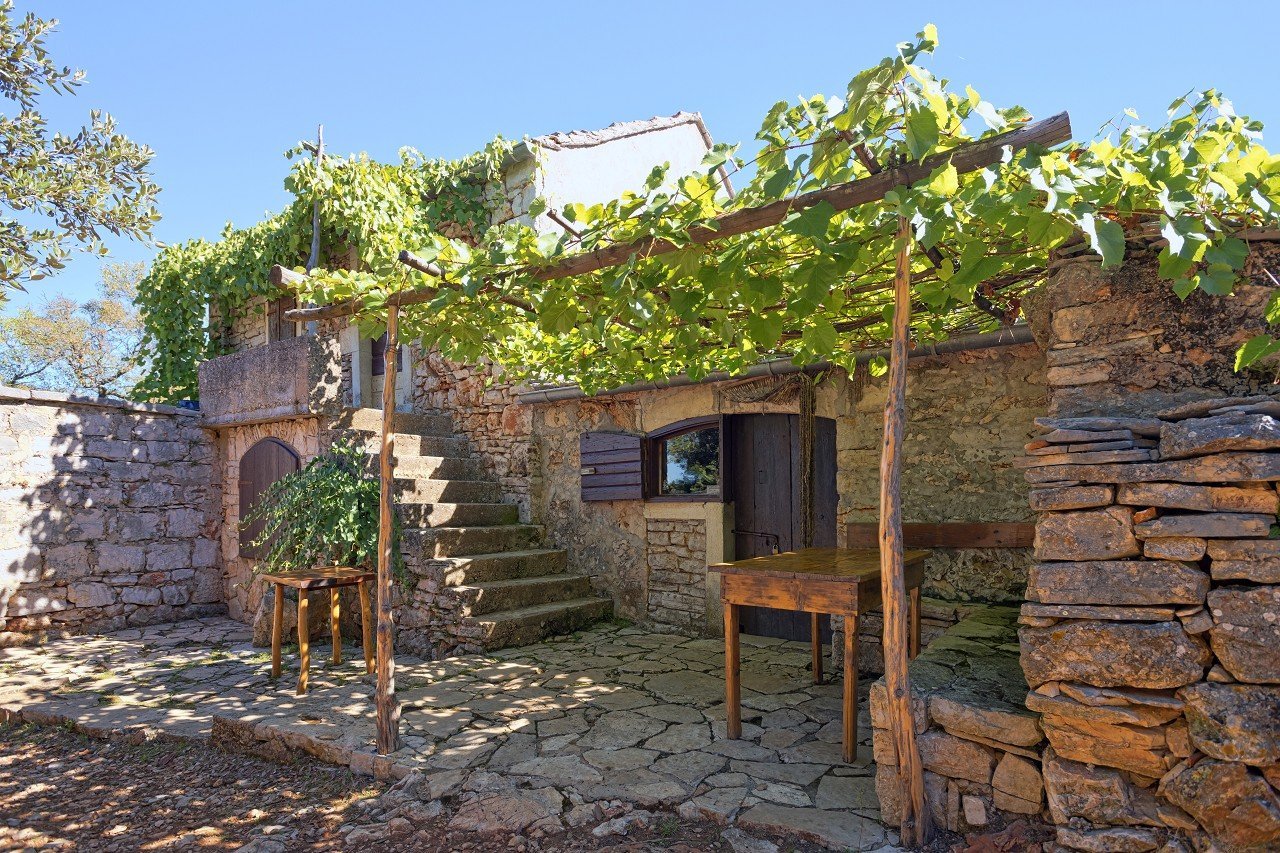 Inner courtyard of a Humac house with a traditional vine pergola. In its shade, many a game of Briscola or Tressette had been played.
3. Benedictine convent — Inseparably connected to the cultural heritage Hvar is best known for: the agave lace. It is here, in the monastery, that diligent nuns created the most delicate and beautiful works of art, now exhibited in the small museum.
4. Franciscan monastery — Famous for its quite large and stunningly beautiful painting of the Last Supper and for the 300-year-old cypress in the garden, the monastery also houses a museum. Inside you will find displays of paintings of Venetian artists, amphorae, old coins and liturgical items.
5. Ghost village of Malo Grablje — Deserted after the phylloxera plague destroyed the vineyards and all the residents moved to the shore and founded the town of Milna, this inland village of some 15 stony houses and a church lies quiet, abandoned and hauntingly beautiful.
Let Villa Hvar concierge service help you with choosing the perfect routes and all the technical details.
Hvar gastronomy — If you came to taste the tasty stuff
Croatia is a land of gastro delights and Hvar just might be its crown jewel. Ancient Greeks certainly knew it, when they chose the land in Starogradsko polje (Oldtown Field), divided it into very precise plots and cultivated the three Hvar staples — grapes, olives and lavender. Through the ages, wheat, almonds, figs, carob and more grew here.
Satisfy your gourmand itch by indulging in fine, local dishes like the trademark Gregada (a hearty fish stew), lamb and fresh seafood, followed by a lovely carob or lavender cake.
Any feast should be accompanied by a sip of superb wine, like the widely recognized Plavac Mali or the indigenous Bogdanuša (literally meaning The Gift from God). Both courtesy of the fertile soil and generous amounts of sun.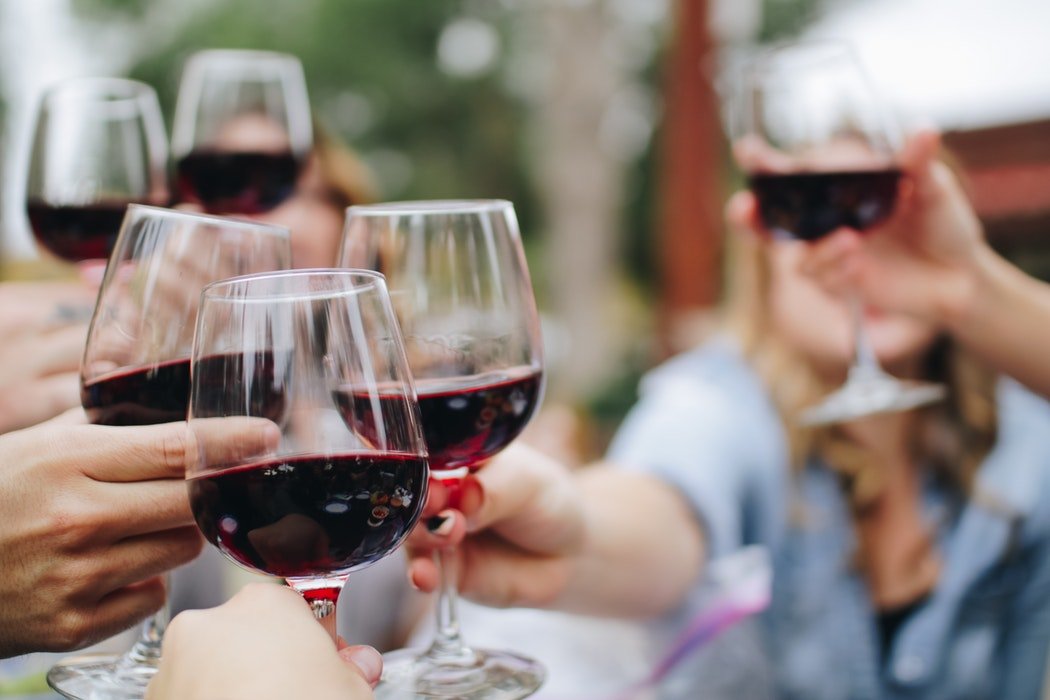 It is not easy to give recommendations, as there are so many great places to visit. However, these are our top picks that never fail to deliver the supreme amount of deliciousness:
1. DiVino — Enjoy seafood delicacies and an impressive selection of fine wines, with an amazing view of Pakleni islands.
2. Bunar — A charming restaurant with superb meat, seafood and pasta dishes.
3. Giaxa — Restaurant with a regal location inside a 15th-century palace offers authentic, traditional dishes of Hvar in a modern haute cuisine re-imagining. Each dish is prepared with fresh, locally grown ingredients.
4. Wine bar Tri pršuta — Hvar holiday is a great opportunity for some wine tasting. Great ambiance, great atmosphere and seriously great wines await. Pair them with some local prosciutto and cheese and enjoy like a local.
5. Patisserie Nonica — A great selection of delicious traditional and modern desserts, cakes and cookies. Do try the honey biscuit.
Contact Villas Hvar if you need any help with reservations or recommendations.
Hvar wellness and yoga — If you came to give your body and soul a thorough go-around
Sometimes a vacation is best spent pampering and taking care of yourself. Hvar will be a generous host for you, should you be on the lookout for a healthy rest. After all, you deserve a respite from your busy schedule.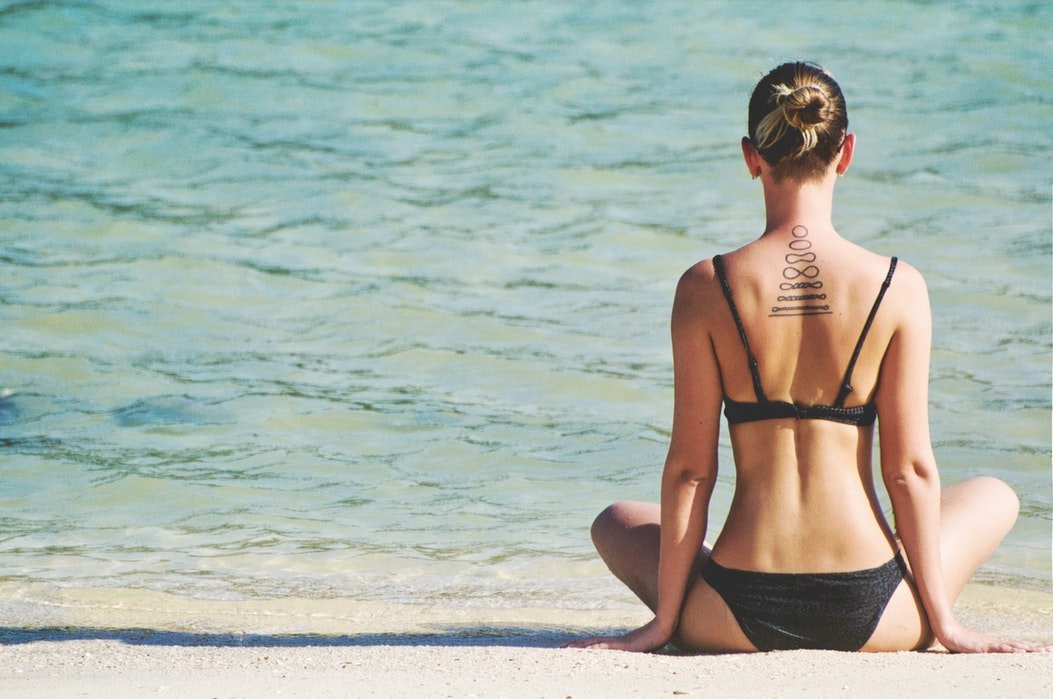 Yoga on the beach
Sometimes a vacation is best spent pampering and taking care of yourself. Hvar will be a generous host for you, should you be on the lookout for a healthy rest. After all, you deserve a respite from your busy schedule.
Some say cleanliness is next to godliness and we say wellness is next to happiness. And there are plenty of awesome SPA spots radiating with harmony and balance here. They will revitalize you and recharge your proverbial batteries, and not just if you happen to run on solar power.
If you are a yogi, a person of a vegan persuasion, or if you simply treat your body as a temple, you must visit Hvar. It has it all — a healthy climate, healthy local ingredients and a unique chance to do sun salutations on the sunniest of all islands.
Check out (or better yet, check in) these oases of wellbeing and prepare to be rejuvenated:
1. Podstine Hotel SPA — Wellness area and a modern gym perfect for getting in shape, renewal, and the restoration of balance.
2. Hotel Adriana, Sensori SPA & Wellness — Luxurious SPA spanning six indoor and outdoor levels offers choice treatments for comfort and relaxation.
3. Suncokret Body & Soul Retreat — Prepare for pure revitalization with a healthy dose of wonderful and empowering yoga.
4. Choose from many sailing and yoga holiday packages for a truly relaxing experience. A bit of island hopping, a bit of relaxation and a lot of yoga.
5. Enroll in one of the yoga classes. There is no day like today to get yourself started on the path on enlightenment (and nimbleness).
Villas Hvar concierge service would be happy to help you prepare a perfect wellness and yoga experience.
Sightseeing on Hvar — If you came to enjoy the natural beauty
Beautiful vistas, natural phenomena, incomprehensibly beautiful shoreline (well, island line), the archipelago surrounding Hvar, most beautiful sunsets, the glorious blue sea, pristine beaches, ancient olive groves, most fragrant lavender fields… the list goes on. Best to get moving, if you are going to see it all.
The must-see places, sorted in no particular order, are:
1. Jerolim — Grab a water taxi in Hvar town and go skinny dipping on Jerolim, a tiny uninhabited island about half a mile away. Aim for the famous Kordovon pebble beach.
2. Crvene stijene — Take a boat trip and gaze at the steep falling cliff face of red limestone. Red is the color of love and you will undoubtedly fall in love with this wonder of nature.
3. Dubovica beach — One of the most beautiful beaches on the island. Revel in the enchanting nature and have a swim in the water so clear it will seem like you are floating in the air.
4. Lavender fields around Velo Grablje — Endless sweet smelling rows of green and lilac. Hvar is known for its lavender and each June the village of Velo Grablje hosts a festival celebrating the lovely, moth repelling herb.
5. Stari Grad Plain — History, natural beauty and eco-agriculture all in one place. See the vast plain mottled with ancient walled plots where Hvar grows its finest grapes and olives.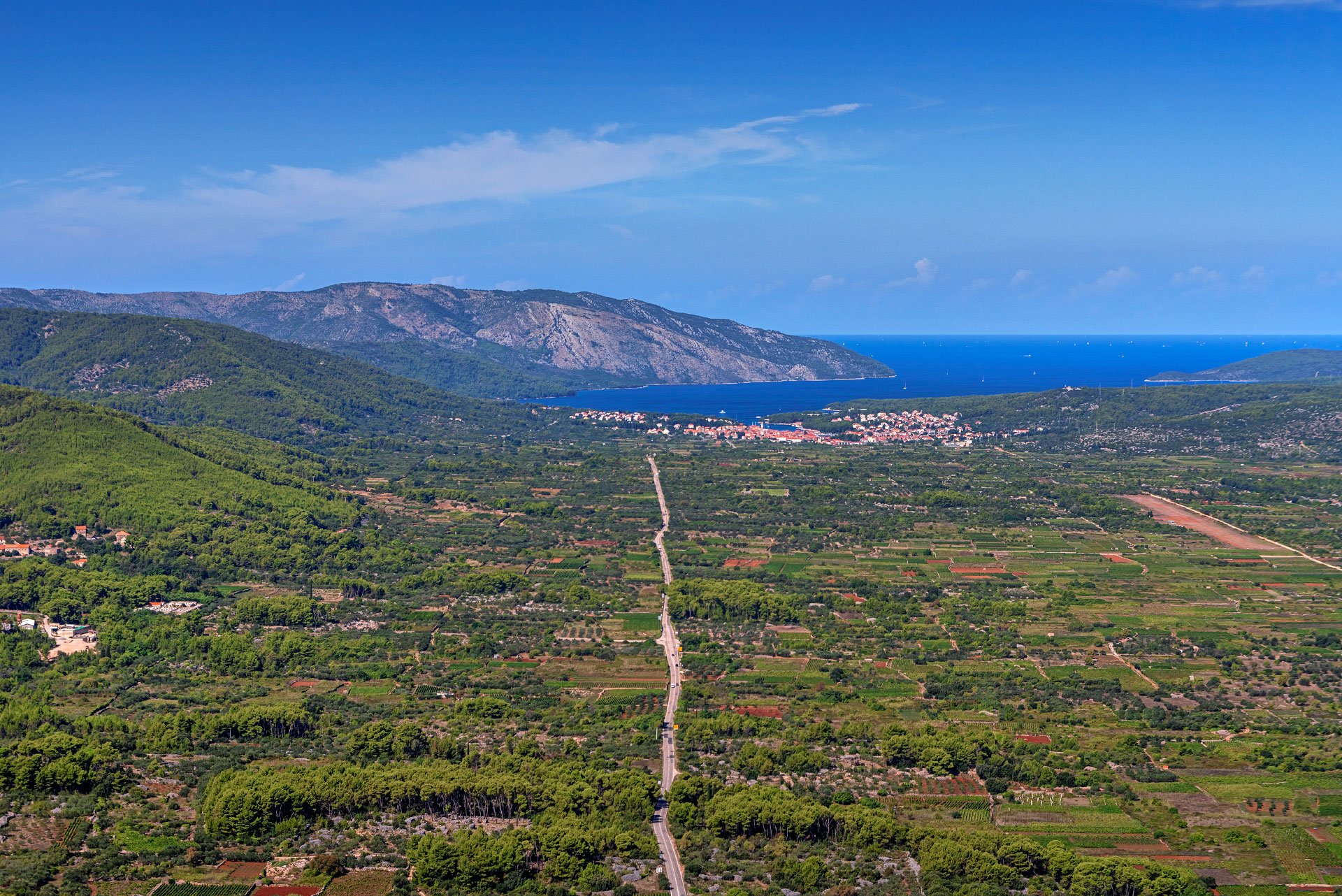 Stari Grad Plain — a mosaic of land parcels measuring 1x5 stadia (180x900 meters) each, encased by drywall.
And a bonus landmark, just in case you feel like more exploring:
6. Sveti Nikola peak — A couple hours hike will take you from Svirče, Dol, or Sveta Nedjelja to the highest point on Hvar. Sveti Nikola peak is located on the southern part of the island, between Zavala and Sveta Nedjelja. It is home to a picturesque 15th century chapel of St. Nicholas and a large stone cross. This vantage point offers unparalleled views of the surrounding islands and the Dalmatian coast shoreline.
There you have it, traveler, a cheat sheet of places to go, sights to see and activities to partake in to make your stay on Hvar even more enjoyable. You're welcome! Have fun and remember to use sunscreen…
*Author - Filip Šibl
*Photo credit - Romulić & Stojčić multimedia studio / Rafael Janic Photography