As small as Croatia is, it has many diversities. I am not only talking about its natural beauties. I am talking about diversities in gastronomy and oenology that Croatia is also famous for.
Our point is not comparing Croatian cuisine and its wine culture with the cuisine and wine traditions of the larger nations. What we want is to bring your attention to the differences in gastronomy and oenology of some specific micro-locations in Croatia.
The historical turbulence, its geographic and climatic features, diversity of cultural heritage, its traditions, customs, and varied characteristics of rural and urban localities, all contribute to the wealth of Croatia's gastronomical diversity.
And as we love our Island of Hvar, we would like to introduce you to some of its specific gastronomic flavors.
HVAR - Island Full of Flavours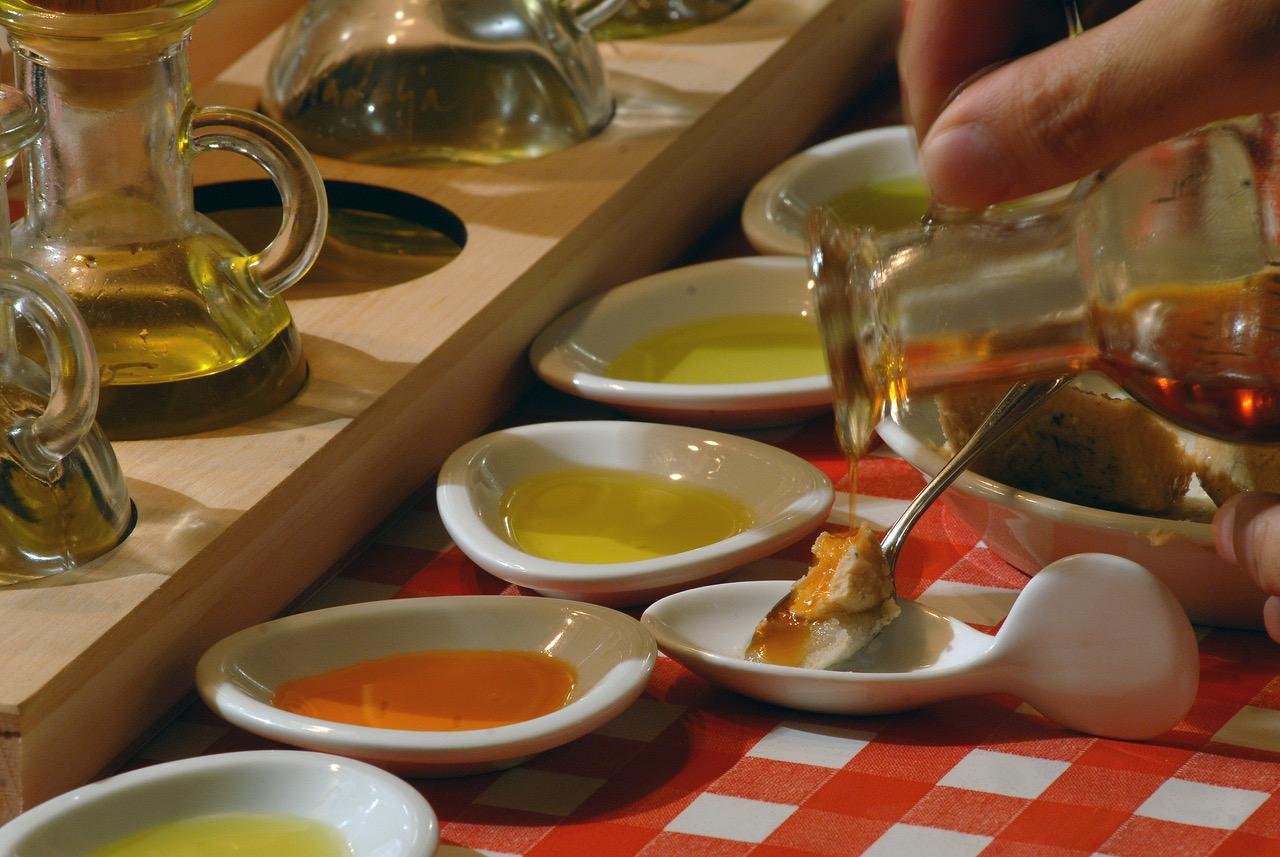 Photo Source: Ivo Duboković 
Hvar is located in the Dalmatian region, characterized by Mediterranean cuisine. In it, everything is about the season, freshness of ingredients and the taste. So its Hvar's cuisine.
Olive oil is essential for Hvar's cuisine and Hvar has one of the most world known olive oils.
Another characteristic of its cuisine is fresh and seasonal ingredients, fish and seafood, vegetables, fruits and herbs that are commonly used.
Hvar dishes are simple, full of traditions, and meals look and taste as our grandparents prepared them. Undoubtedly Hvars' cuisine is known for its frequent use of seafood that is an integral part of the meals.
Inland of the island is full of rocky terrains where the breeding of the small livestock has a long tradition especially sheep and goats.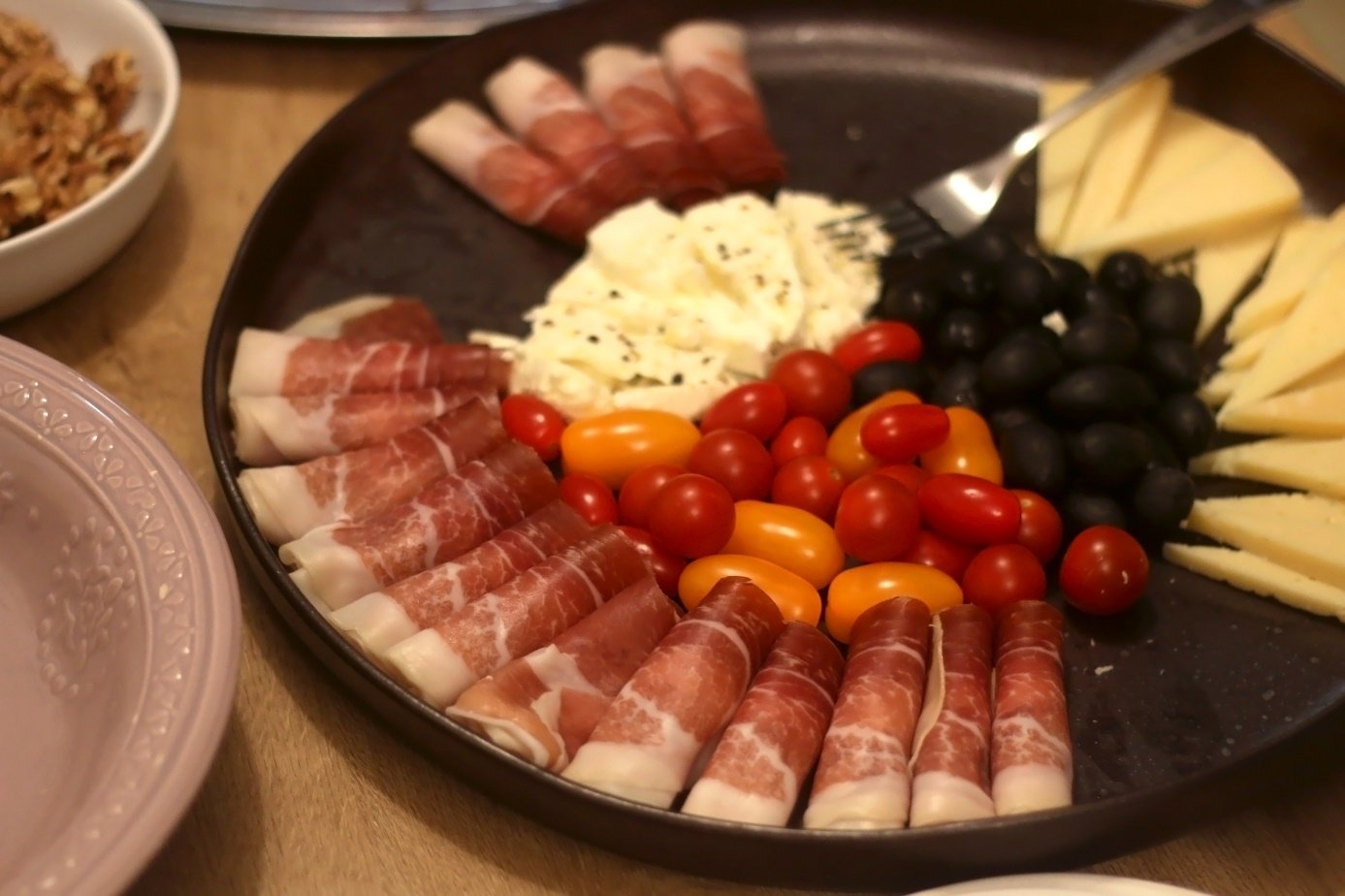 Locally made goat cheese with prosciutto served together with a sip of Plavac Mali, local red wine is the trademark of Hvar and the whole Dalmatia region.
Why not try to cook some Hvar's meals at home even before you visit the Hvar itself?
Here are some home recipes below so you can compare them with the original meals when you visit Hvar.
Bon appetite!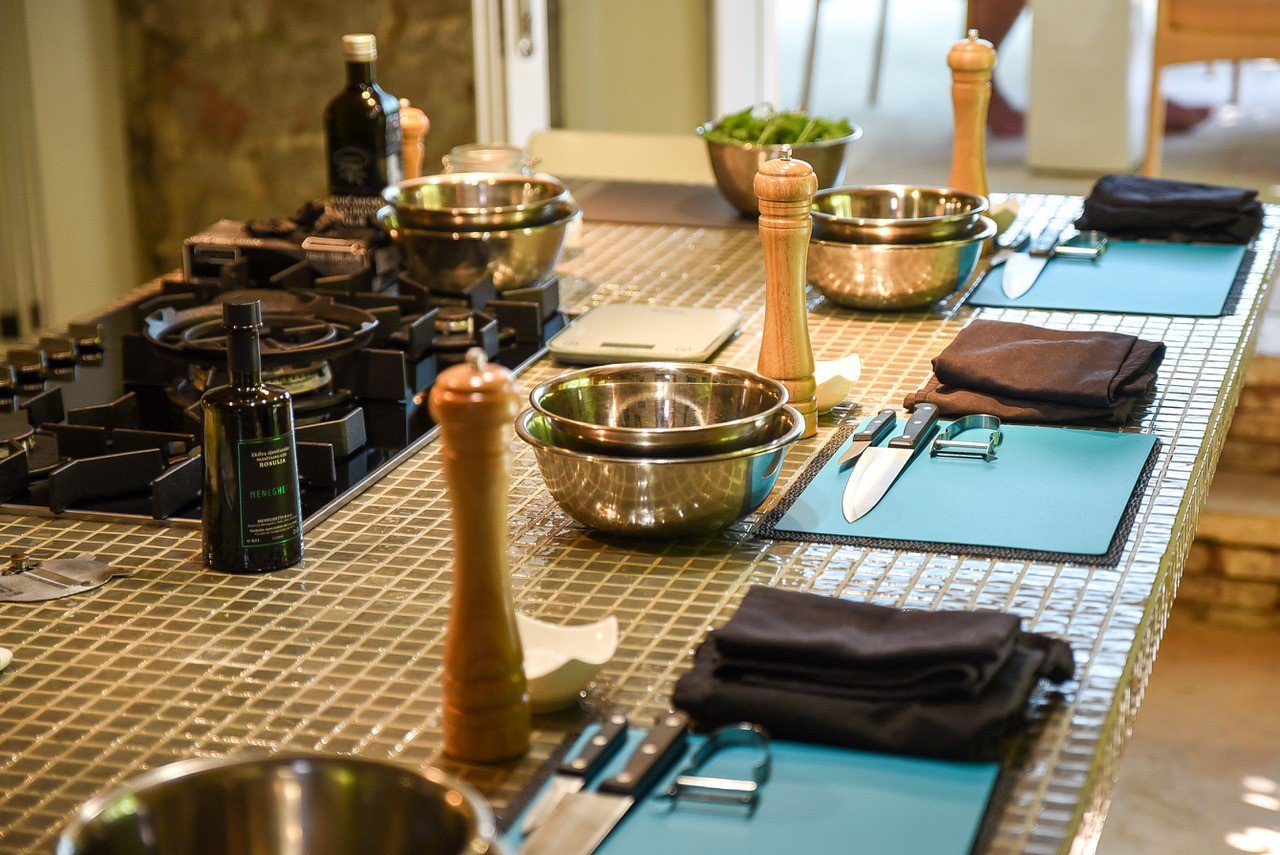 Fish Marinated with Lemon
Ingredients
60 dag of fillets of any fish (or shrimps), two lemons,1 dl of olive extra virgin oil, 10 dags of capers or pickled agrimony (church steeples or sticklewort), one spoon of oregano, salt, and roughly ground pepper.
Serves (2 people)
Preparation
Chop the fillets into thin slices or cubes. Season with salt and pepper, squeeze lemon juice and sprinkle with oil and oregano as well as capers or agrimony.
Marinate for several hours so that the lemon does its part.
Serve cold with arugula salad, toasted bread and the glass of white wine, as Pošip or Bogdanuša.
Gregada (Fish Stew)
Ingredients
Around 1.5 kg of different white fish (add few crabs for superior taste), 0.5 kg of potatoes sliced, 2 bigger white onions, several cloves of garlic, a bouquet of parsley, 0.5 liters of white wine, 2 dl of olive oil, salt, whole grain pepper, water.
Serves (4 persons)
Preparation
The quantities depend on the size of the pot, but make sure to put onions first, then sliced potatoes at the bottom of the pan, and the fish on top.
Start by cutting onions and potatoes into thin slices. Cut the bigger fish into pieces. Oil the pan, place onions and garlic, stew until onions are golden colored, add sliced potatoes and pour water just to cover the ingredients. Season only with salt and whole-grain pepper.
Cook it on a strong flame; as the potatoes are half done, add fish and white wine and lower the flame for 20 more minutes. Cook until the fish is done. To finish off, add parsley.
Note that stirring of the gregada during cooking is considered as sacrilege.
Octopus Polpette
Ingredients
2 kg of octopus, two eggs, one red onion, one garlic head, a bouquet of parsley, two dl of white wine, one tomato, a teaspoon of oregano, salt, and pepper, 40 dg of rice.
Serves (6 persons)
Preparation
Cook the octopus in cold salted water until soft. Chop it by hand or machine, and mix it with chopped red onions, eggs, salt, and pepper. Form the polpette(falafel) by hand and deep fry it in a good quality oil.
Separately, in some olive oil fry roughly chopped garlic, parsley, and tomato. Then poured the wine and after a few minutes lay the fried polpette(falafel) on top of it. Stew until the wine is reduced. Sprinkle with oregano and serve on a bed of rice.
Barbecued Lamb or Goat Leg
Ingredients
One whole leg 2 kg, 1 red onion, 2 zucchini, 2 peppers, few cherry tomatoes, 6 medium-sized potatoes, 0.5 dl of olive oil, a pinch of dry rosemary and sage, salt, and pepper.
Serves (4-6 persons)
Preparation
Season the boneless leg of lamb with salt, pepper, rosemary, and sage and leave it to marinate for at least one day. Grill it in one-piece together with the vegetables until its cooked. Carve and serve leg steaks mixed with vegetables on a serving plate.
Pećica na Tećicu (Fresh Goat Cheese Fried with Sugar)
Ingredients
One fresh goat cheese (20 dg), 6 spoons of sugars or 1,5 dl of flower honey. A bit of cinnamon, for those who like its taste.
Preparation
Place the cheese in a bowl, which is just a bit wider than cheese, cover it with sugar or honey and keep covered on fire or in the oven until the sugar is dissolved. Leave until serving time to saturate with the flavors.
As you use these "easy to prepare" home recipes we hope these meals will bring you closer to our beautiful island of Hvar.
When you visit Hvar we hope we get a chance to present you these and other island delicious specialties on a tour of the famous Hvar restaurants.