Oxygen is the main generator for life and we, as we all know, literally cannot live without it. Our main source of oxygen comes from trees. Some people plant trees solely out of beauty, or to enhance their personal gardens. We at Villas Hvar want to create world changing memories with all our clients, team members, and families.
Planting trees is one of those magnificent projects that you will never have the luxury to experience the fruit of thy labor, but have to trust in the methods of today, for the beauty and health of the future. Your children, grandchildren and even great-grandchildren will have the opportunity to enjoy the what was planted for them.
Years ago, our team was thinking of ideas to not only help clients make memories, or to drive business in Hvar, however to create a strong foundation to help our beautiful island flourish. Meeting and connecting with new, amazing people, we decided that at the end of every year, and at the end of our season, our team comes together to plant a tree. For every successful booking through Villas Hvar, we plant one tree to show love and gratitude to our guests as well as to our home, Hvar.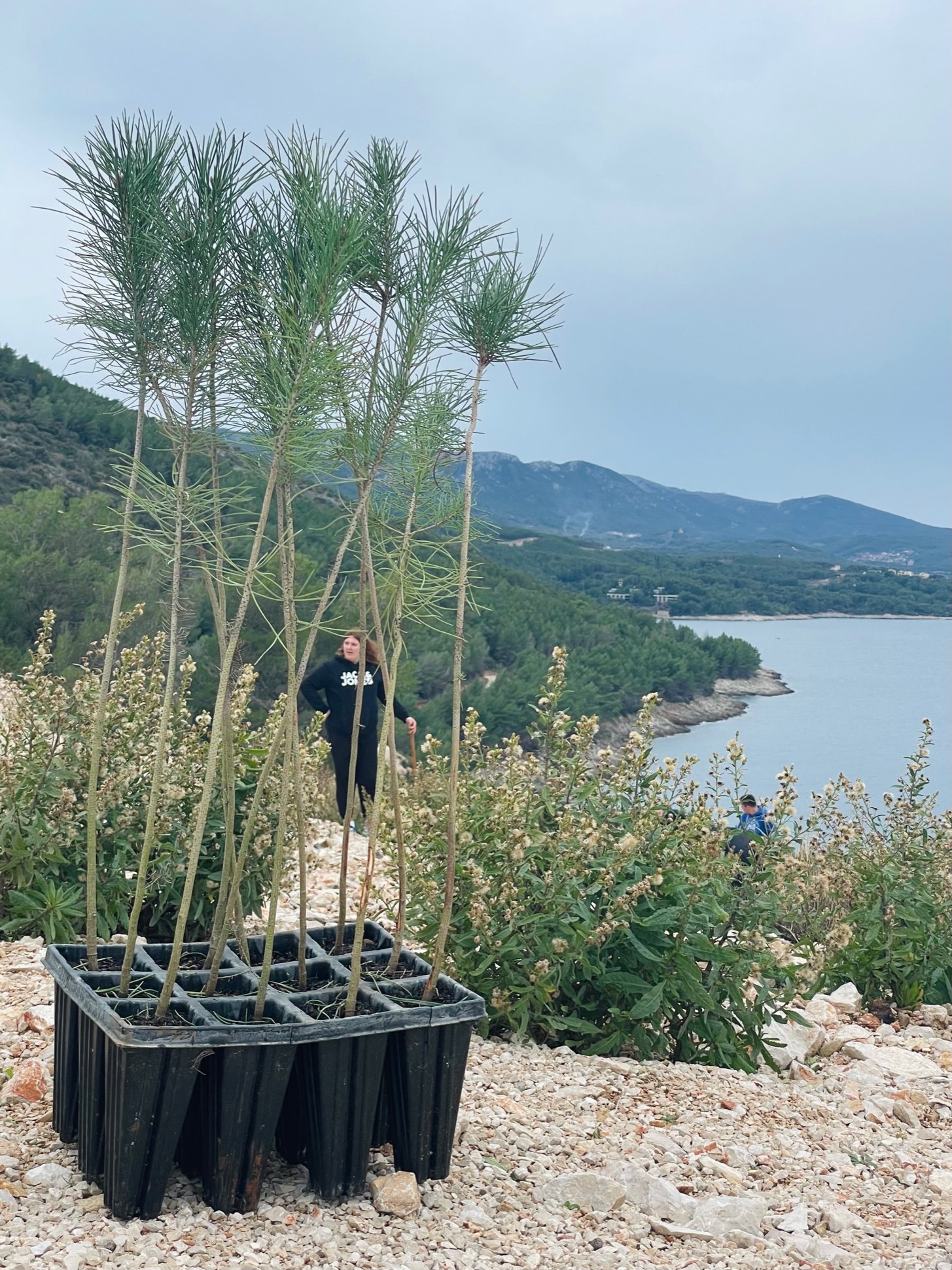 This year, we had a magnificent outcome of 170 trees (Pinus pinea) planted on a plateau near the cove Prapatna, between the town of Jelsa and the village of Poljica, thanks to you! We are proud that rain, wind and cold did not stop us from our plan.
One of environmental activists, Julia Butterfly Hill, who is a great inspiration to us, portrays what real advocation for world change looks like. Over 25 years ago, she spent 738 days in redwood tree, at a high 180 feet off the ground. She was a part of the group of rotating tree sitters taken place in oldgrowth redwoods. Her story brought world-wide focus on clear-cut logging, and the negativism it brings. Human beings like Julia encourage us to take a leap; to learn to love the planet we live in, and save it. We need to recognize the resources we were given, and with that, constitute our own ways to protect the Earth.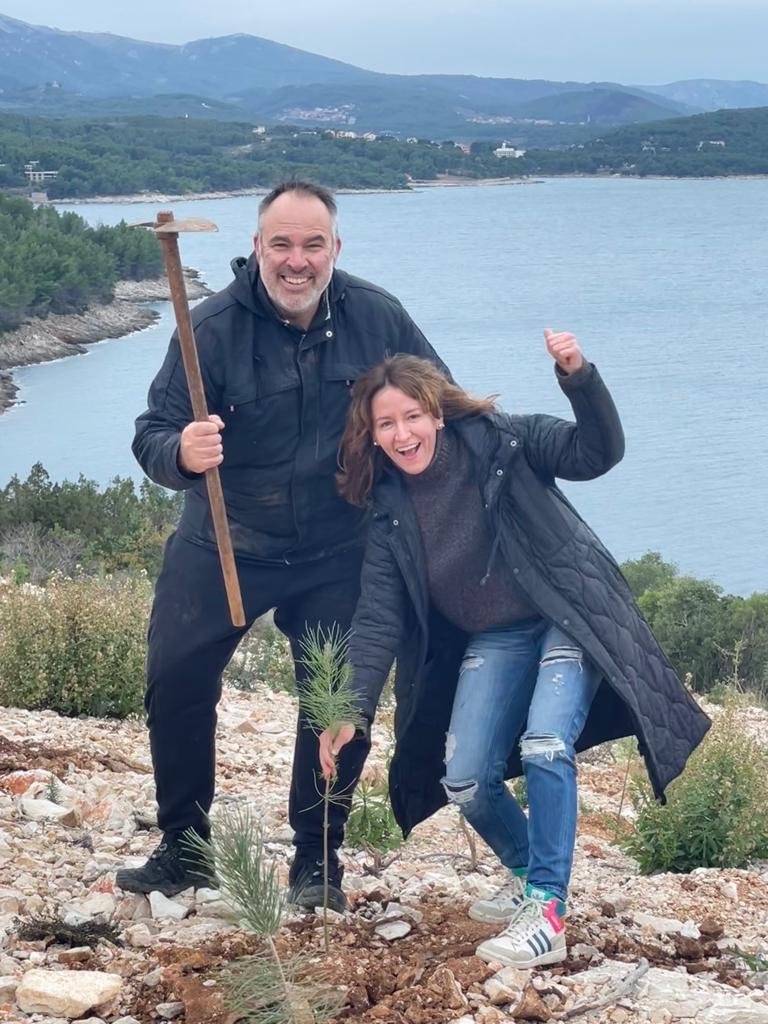 We want to thank each and everyone of you that personally helped us on our project, including Hvar Forestry Department and Jelsa High School professors and students. Thank you for your dedication and your support. Of course, special thanks we send to our guests. Thank you for choosing Villas Hvar, for trusting us with your Hvar holidays as well as for helping save our home, one tree at a time. Every year we happily repeat: without you, there would not be these planted trees. 
We wish you all a happy and joyous new year, full of memorable endeavours, special people, and unique memories!
Majda and Dalibor