How do you prefer to experience new places? Are you among those that relentlessly research, buy every available guide, book guided tours? Or you prefer to freestyle your stay, hoping for the best?
In our 20 years of work in hospitality industry, we have found that the best solution is probably somewhere in the middle. Research the place you're about to visit, learn something about it, understand its history and what it could possibly offer you and then combine local guides with your own personal exploration. As for professional guides, we can wholeheartedly recommend our friend and former colleague Predrag Hedl who is as passionate about Hvar, as we are. There are also historical tours, traditional sailing tours, and many others we offer to our guests. We also recommend our blog as a good starting place of what Hvar has to offer.
But what about your personal explorations? Find your passion bellow, and we will provide great starting points for exploration!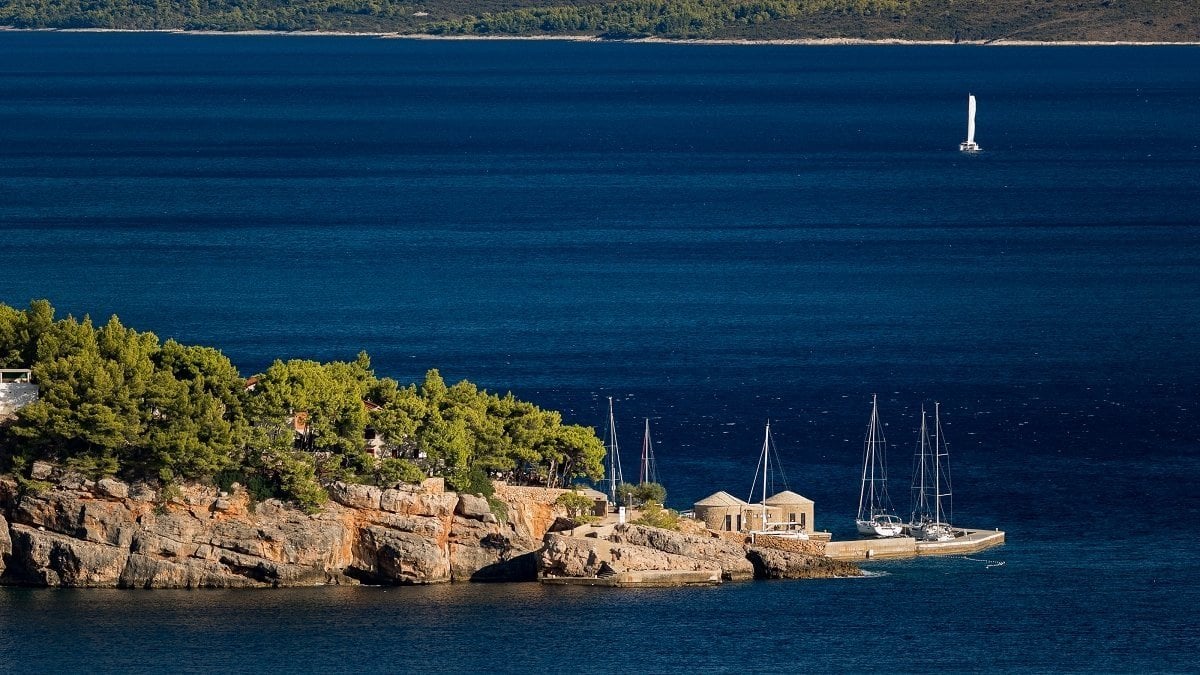 WINE TOUR
Hvar is a wine island. It has a longstanding winemaking tradition, and is pretty proud of it. Hvar boasts itself with being the sunniest island in the Adriatic, which produces greatest grapes. So, where to start? Go on a tasting adventure, and choose indigenous Hvar varieties, like Plavac Mali, Bogdanuša, Pošip, Maraština, Prč and Drnekuša.
You probably can't pronounce these names, but don't worry: you can always opt for red or white, and ask for a local one.
DO NOT MISS: Plavac Mali because it is a red variety which is the parent of world famous Zinfandel variety (also closely related to Italian Primitivo). Thus, you'll go back to the roots of well known international varieties.
Also, try Prošek (it is pronounce similar to Prosecco, but it's an entirely different wine). Prošek is a sweet Croatian wine, traditionally produced in Dalmatia.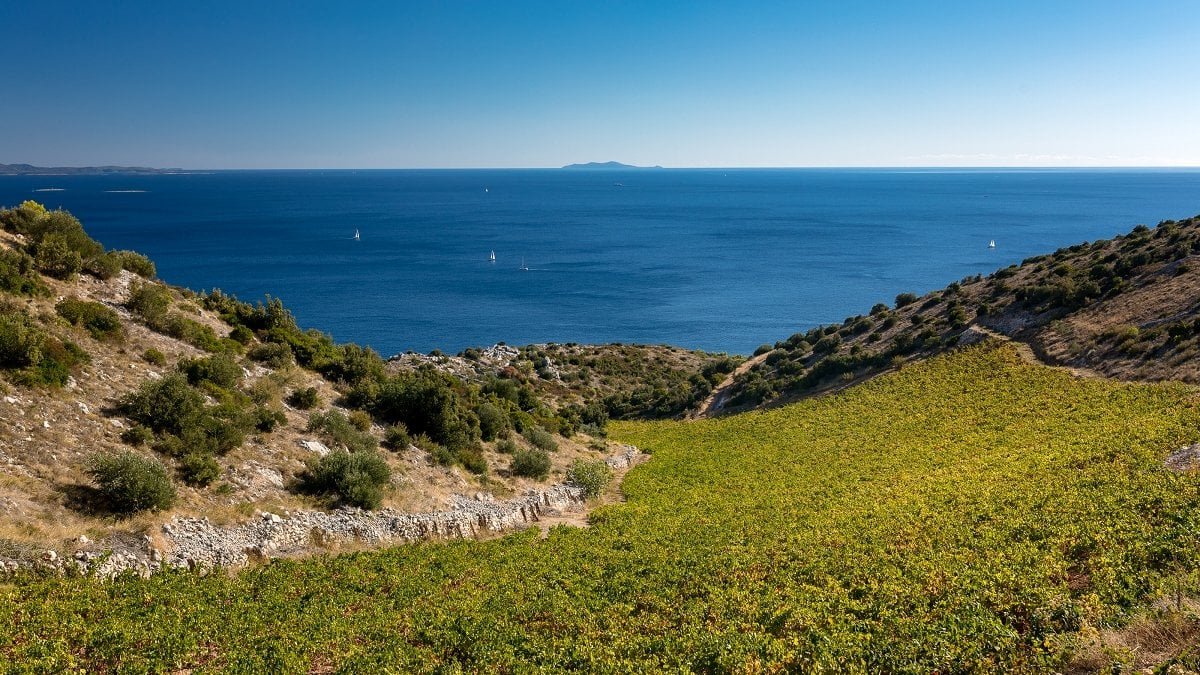 WINERIES TO TRY
First stop is Zlatan Otok, big and respectful winery in Sveta Nedjelja. There you can try almost every indigenous variety on Hvar.
Then there is PZ Svirče, the first winery to have a certified organic Plavac Mali in Croatia in 2003. The winery's organic range has consistently won plaudits, with its Ivan Dolac Barrique winning organic gold at Biofach Mundus Vini in Germany. Look out too for the very drinkable and affordable Plavac Hvar, and if you can get hold of a bottle of the white Pošip de Luxe, you will not regret it.
Our recommendations also include wineries Pavičić in Vrbanj, Carić in Vrboska, Duboković and Tomić in Jelsa, with wide ranges of styles and tastes for you to try.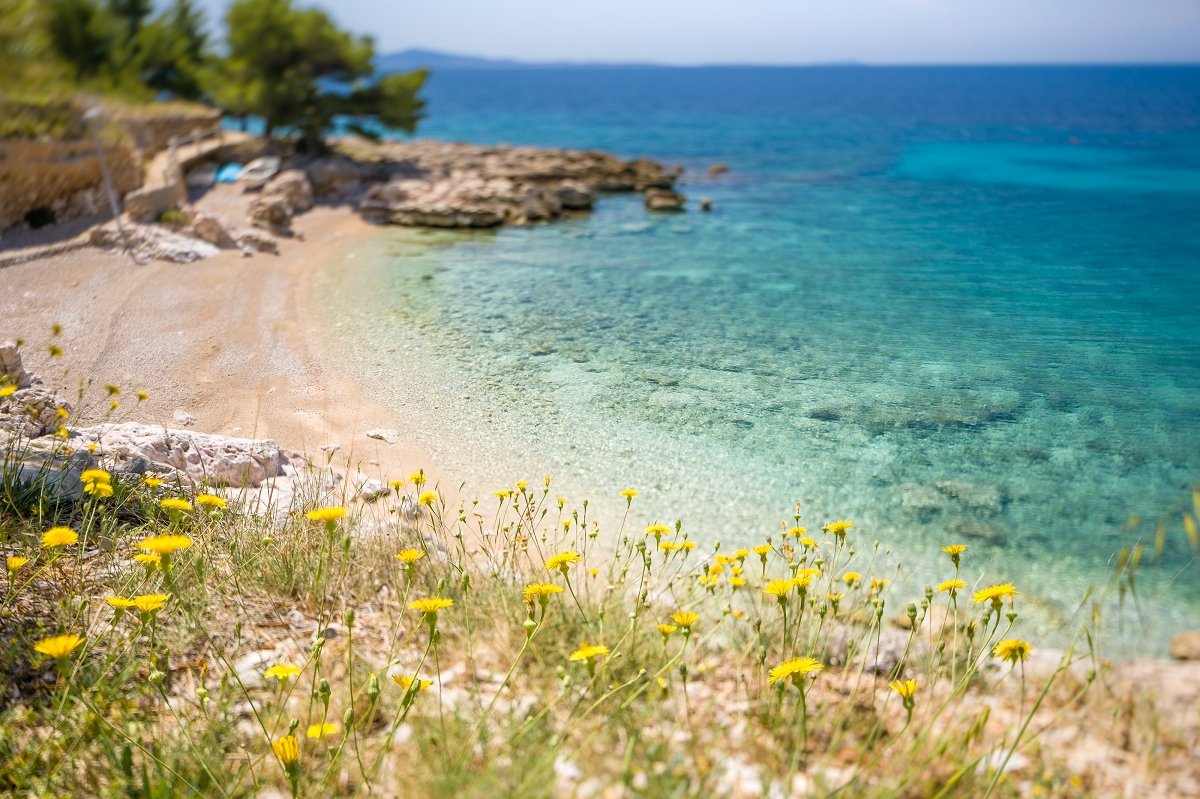 BEACH TOUR
The best places on Hvar – the most beautiful ones – are usually harder to reach, hidden, off the beaten path. We could organize a beach tour for you, but in our experience, you're better on your own. Here's a selection of the best beaches we know on Hvar. Maybe we forgot some. Feel free to add your own choices and picks!
LUČIŠĆA
Beautiful cove Lučišća is located not far from Sveta Nedjelja. Pebble beach of Lučišća bathed in sun, crystal clear waters, thick pine forests and the song of crickets are the best recipe for relaxing during the long, warm summer days.
MEKIĆEVICA
A picturesque bay not far from Hvar can be reached by boat from the port of Hvar or walking along the coast line from Pokonji dol. There are two pebble beaches ideal for those who love the scents of Mediterranean plants, and sounds and smells of sea waves especially in the afternoon hours.
Beaches are partly for the nudes. The restaurant Robinson surrounded by olive trees offers numerous Dalmatian specialities.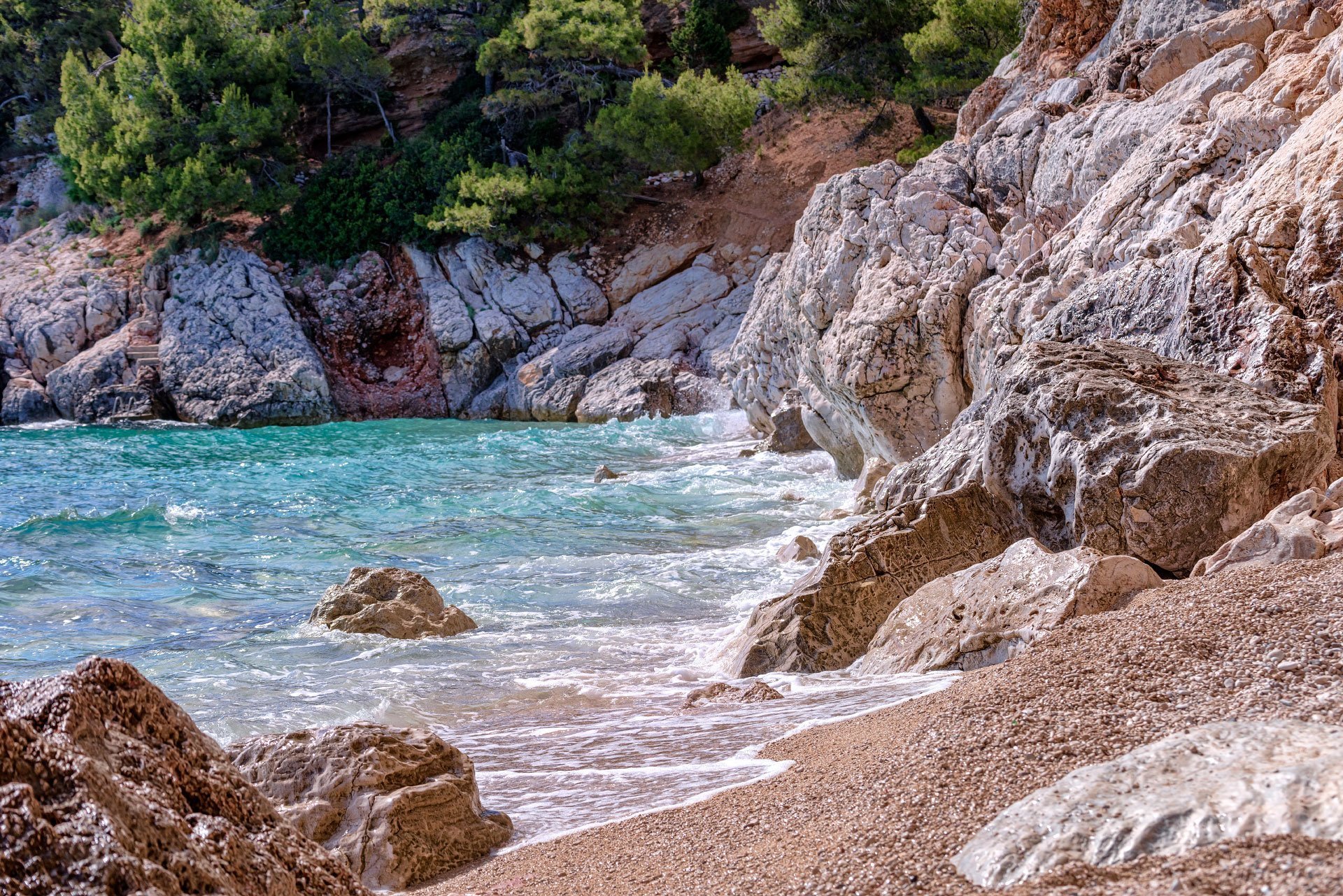 JAGODNA
The especially beautiful cove Jagodna is located between Sveta Nedjelja and Ivan Dolac. Pebble beaches of Jagodna bathed in sun, crystal clear waters, thick pine forests and the song of crickets are the best recipe for relaxing during the long, warm summer days. In the cove there is a camp and restaurant.
BORČA
A beautiful cove near Milna which will delight with its clear azure blue colored waters and intoxicating aromas from the surrounding pine forests.  Worth the effort to get there.
DUBOVICA
This beach is situated some 8 kilometers from the Hvar town on the southern Hvar coast. This is the pebble beach, and has a long running tradition as a vacation spot. There is a simple mediterranean restaurant on the beach run by a local family. Dubovica is somewhat inaccessible: the best way to approach this beauty is by boat, but you can also come by car, and then make a short hike downhill, so dress accordingly.
MOLA STINIVA
Beautiful pebble coves on the north shore of the island are the places for you to find a quiet corner for relaxing and savoring the long summer days. Mala Stiniva is especially known by the picturesque cliffs which vertically descend into the azure blue sea creating a unique scene.
ZARAĆE
Velo and Malo Zaraće are extremely popular beaches, and rightly so. The combination of the surreal sea beauty, and steep rocks invites adventure. Keep in mind that this is one of the most popular Hvar beaches, so it can be a challenge to get there in summer months. But come visit in late spring or early autumn, and you can trully enjoy their beauty.
SKALA
If you're looking for the most stunning beach, this is it. Located in the town of Sveta Nedjelja, this beach has the striking rock in the middle of the bay, and features perhaps the best sea colors of all the Hvar beaches. It is certainly worth to see, because you won't see these views anywhere else on Hvar. Also, there is world-famous winery Plenković there, so drop in for a glass of wine after the beach.
More about beach selection, and other useful info on our blog.
CLUB TOUR
A lot of people come to Hvar for rest and relaxation, its natural beauties and mindful moments, but a lot of people come to Hvar just to party. And no wonder – Hvar is the party mecca of Adriatic. Most of the clubs are located in Hvar town, but you can have a great night out in bars and cocktail spots too, so let's look what Hvar island has to offer - and we will single out only some of them...
CARPE DIEM 
You won't miss if you choose Carpe Diem as a starting point of your exploration. Situated on Hvar town riva, it offers both afterbeach and night-time entertainment, delicious cocktails, and all-round fun.
CARPE DIEM BEACH CLUB 
A beach bar by day, and a club by night - Carpe Diem Beach Club is the biggest club on Hvar. You can reach it by taking a speed boat or a taxi boat from Hvar town.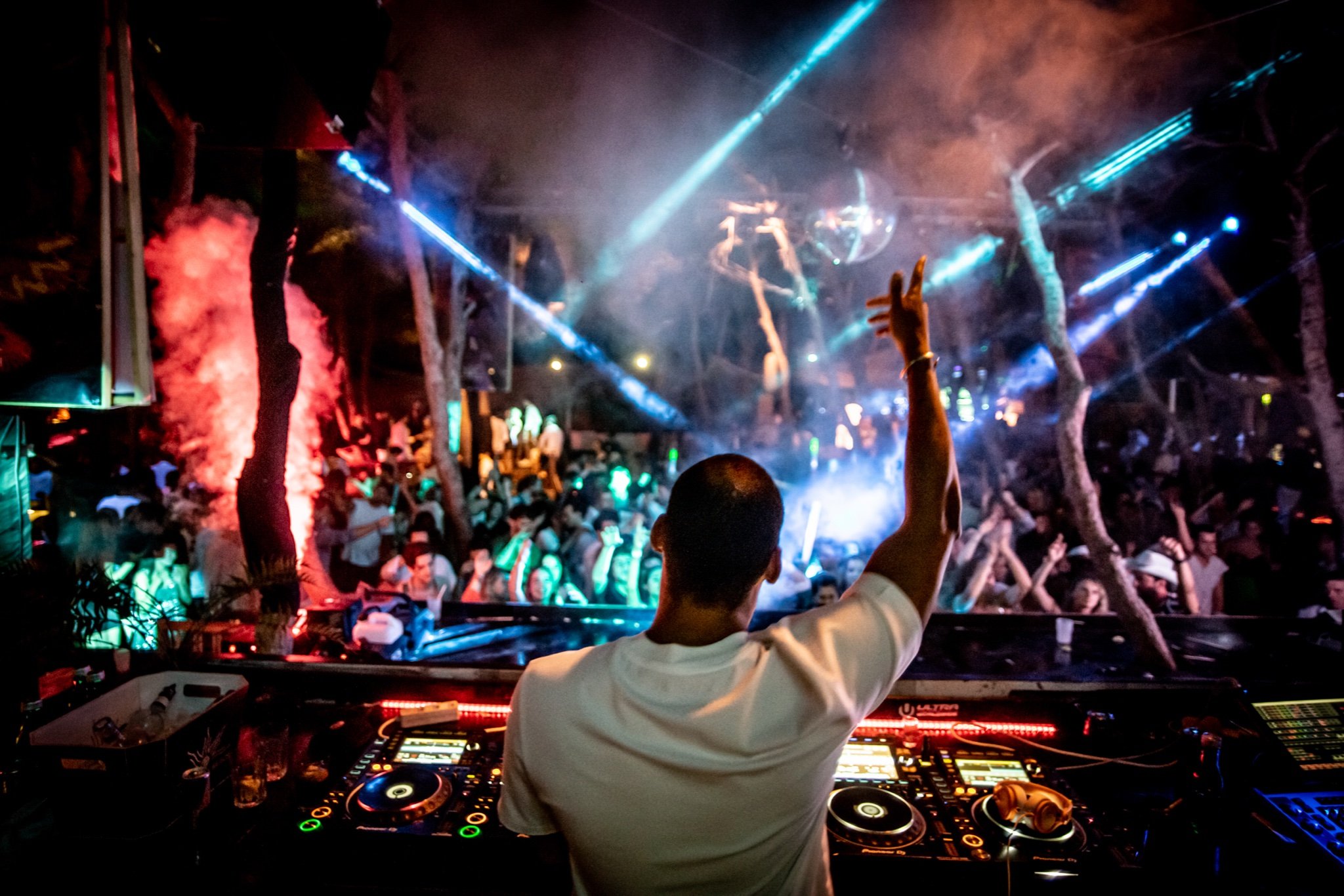 HULA HULA 
It's the perfect place to end the beach day in. And the perfect place to keep that afterbeach glow a bit longer. This is a friendly bar that will warm you up for the night of dancing.
NAUTICA 
One of the most popular spots on Hvar, Nautica hosts great DJs and will set you up for the great night. Keep in mind that Nautica is a bar, not a club, but is fun none the less.
CENTRAL PARK CLUB
The place for those who like music, but of a gentler kind. Here you'll find jazz, blues, soul and guitars, as well as a friendly atmosphere that will help you relax a bit.
VAIANA BEACH BAR
Relaxed beach bar with amazing cocktail list. A perfect place to get your night started in a great mood.
LAMPEDUSA
A cocktail bar in the heart of Stari Grad. Must visit if you're staying in that area as they have some great cocktails. 
MOJITO BAR
Grab a bite and have a drink in a friendliest of all little bars in Jelsa. 
TARANTELA
This is the place with a perfect headline: have a seat, and a drink and watch the world go by. Tarantela is situated on Jelsa piazza, so it provides you with a chance to enjoy the atmosphere.