We are all for mindful travels, and living in the moment, but let's not kid ourselves: we love beautiful Instagram photos! Even more so if they are taken on somewhat unoccupied locations, better known as hidden gems. Those places are really hard to come by, especially during summer season, when Hvar is almost busting at the seams from all the people on the island. But, there are some superb locations known by locals.
Lavender fields
The main Hvar lavender fields are located around Brusje, and Malo and Velo Grabje. But be advised: lavender fields are pretty easy to find (there are roadsigns to all of these villages), but lavender season is early summer. Translation: that perfect photo opportunity is available only in late May, June or early July. The scent alone is worth the trouble, but the sight... it may even be a reel!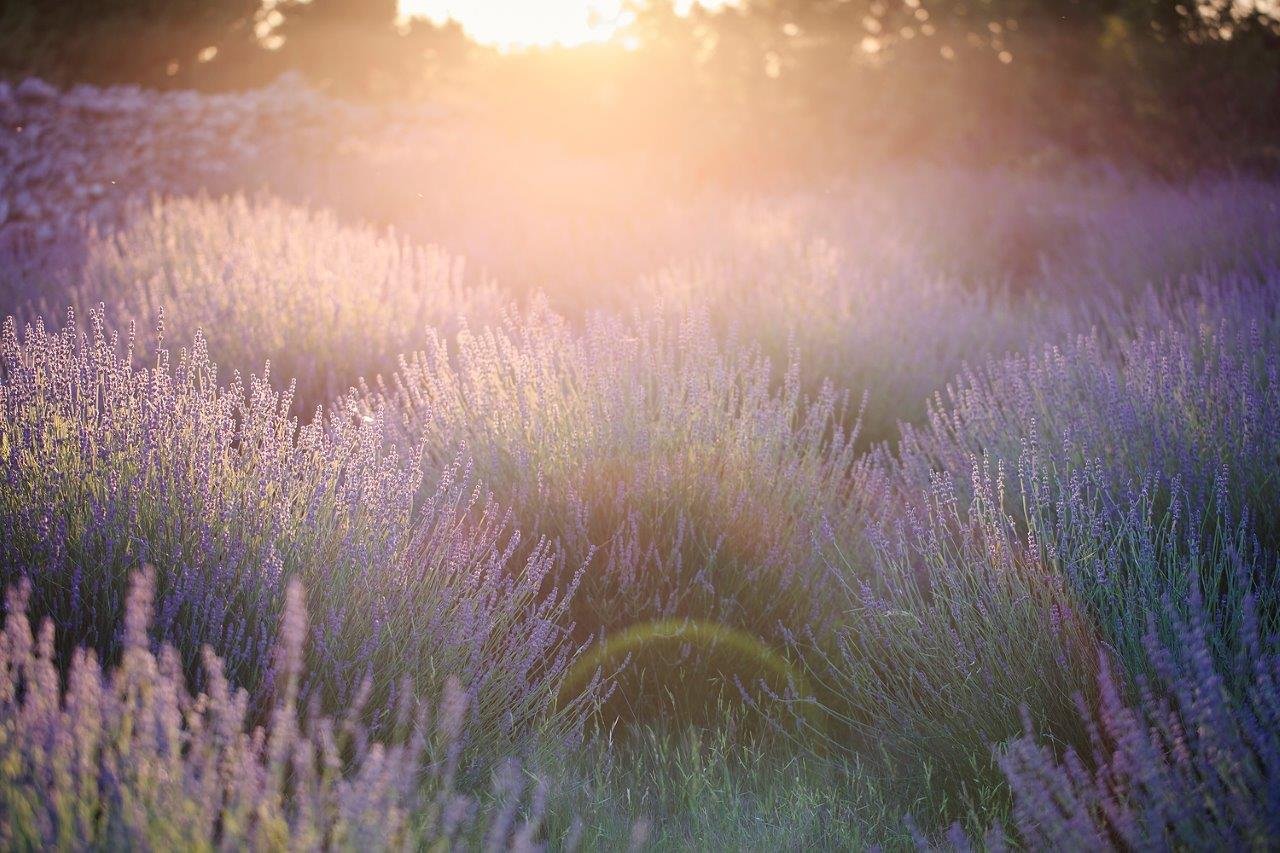 St. Nicholas peak
St. Nicholas peak is the highest peak of the island of Hvar, rising 626 meters above sea level. It is part of a mountain range whose highest peaks stretch from Zavala to Sveta Nedjelja. North of St Nicholas peak is Svirče, to the south of it Sveta Nedjelja. This is the third highest island peak in Croatia, surpassed only by Vidova gora of Brač and Sis of Cres. Hike to the peak is easy to moderate, depending on your fitness level. But you can also drive to the top and take that perfect picture. And yes, the sight is really perfect, all the way. Special recommendation: try making it up in dawn or dusk. The colors of the sunset will take your breath away.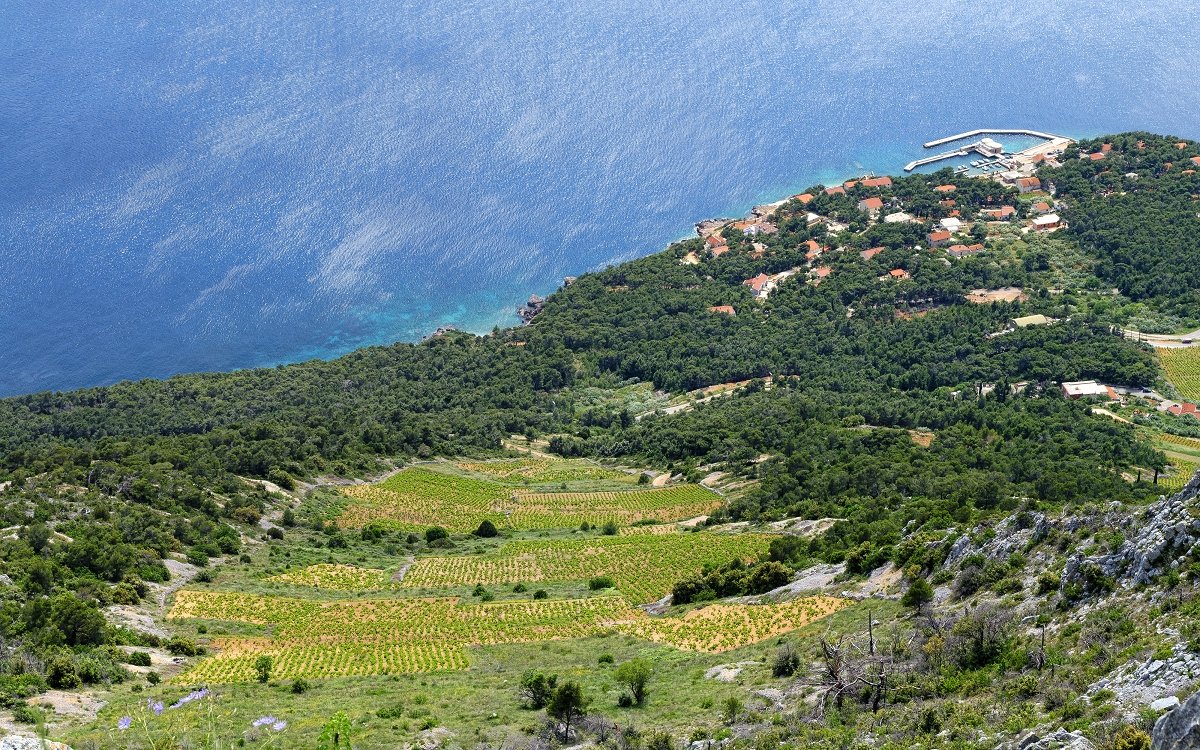 Humac
Humac managed to preserve a truly authentic essence of Dalmatia and it is a great example of Mediterranean as it once was. It is located 11km east from Jelsa Town and 350m above the sea level. On that altitude, amidst divinely beautiful nature there is an amazing view of the island beneath and the surrounding sea. If you visit Humac during summer you can enjoy all the riches of one of the most special restaurants on Hvar Island – Konoba Humac. Although there is no electricity and no running water this eco-village environment will give you an exceptional gastronomic experience - excellent traditional cuisine in the amazing rustic ambiance. Photo opportunities are everywhere in this eco-village! From old houses to the spectacular views, Instagram stories are just waiting to be told. Also, this is the place for astro-photography lovers, since you get the clearest view of the night sky.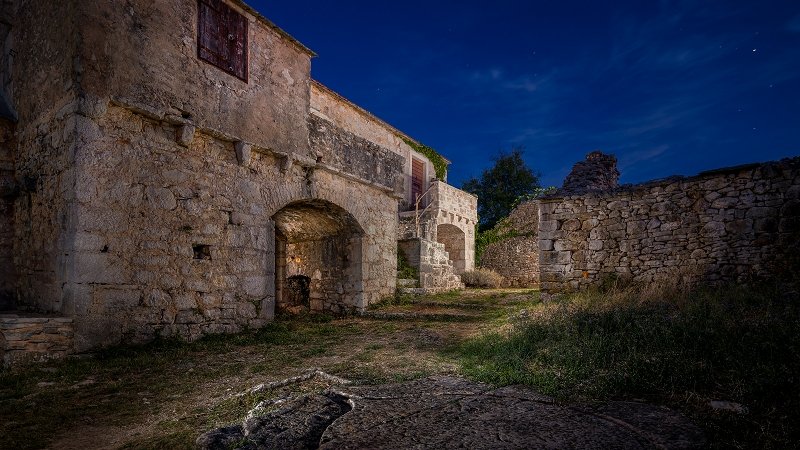 Sveta Nedelja (pine tree vista)
Sveta Nedjelja, or locally Sveta Nedija, is located on the southern side of Hvar. You can reach it with a road taking you from Jelsa through Pitve, and then through a tunnel towards the south, descending towards the coast in a steep winding pattern. In terms of visual appearance, Sveta Nedjelja is quite an impressive village. It is located under the islands highest peak – St. Nikola (626m), which falls steeply into the crystal clear sea. At this point of collision of mountain and the sea some of the most beautiful beaches in the world were formed. Right along the sea coast, a little village formed, with a boat dock, beautiful beaches, a restaurant, and houses for resting. In the vicinity of the coast are two low-lying islets called Lukavci.
Take a walk around Sveta Nedelja and you'll see the distinctive pine tree, perched above the sea. Trust us, you can't miss it. And believe us when we say that this sight will turn even a banker into a romantic.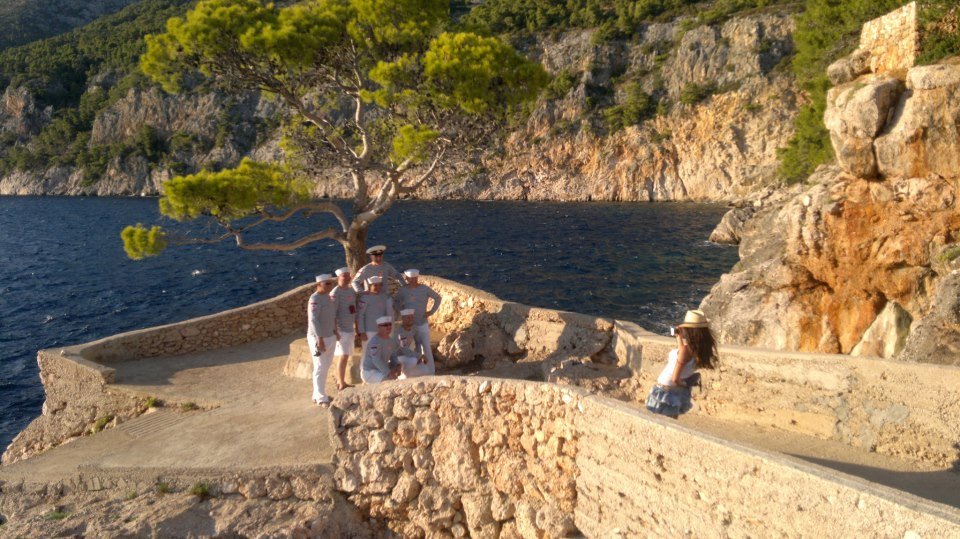 Villa Astraeus
This is trully a special villa in many ways, but the view... the view is something else. Villa Astraeus is located on the southern side of Hvar, the side that is untamed, and in a way calmer than northern side. There are many locations on the southern side that offer spectacular views, but Villa Astraeus is one of our champions. Photo challenge: try and capture as many shades of blue, as humanly (and technologically!) possible!
In our selection there are many more villas with such and excellent view - more about those in a new blog, so be sure to follow us!
Bogomolje-Sućuraj road
The village of Bogomolje used to be one of the biggest on the island, and indeed had a daily ferry until 1965 in the northern bay of Bristova. Those glory days have gone, and things are a lot quieter now, and the beneficiary of that has been Nature, with more glorious beaches away from the masses on offer. Road from Bogomolje to Sućuraj offers a bit of calm: it's almost like you're not on Hvar at all. Not really into the category of unknown, but certainly a road less travelled, this road offers numerous photo opportunities. Instagram value? Highest: it's beautiful nature combined with almost movie-like sense of wonder.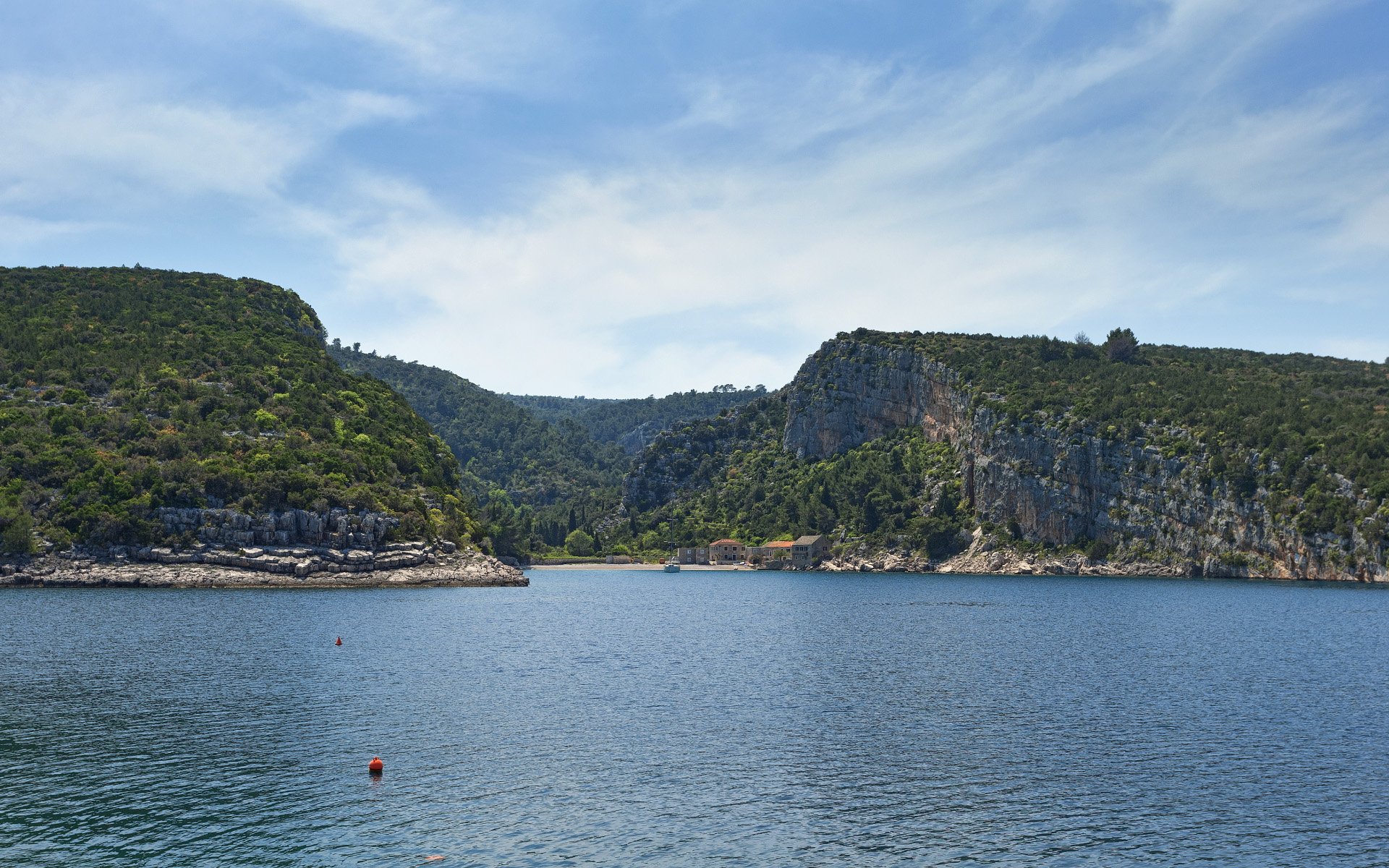 Cliffs of Mala Stiniva
Mala Stiniva is especially known by the picturesque cliffs which vertically descend into the azure blue sea creating a unique scene. This is a sure shot: you won't be able to resist taking a picture there. The scene is almost Indiana Jones feat. James Bond, it's golden age of Hollywood, it's Mama mia, it's just pure and simple beauty.
Treat yourself to a Hvar adventure this year, and make sure it's properly documented!